Waiting for Waiting for Godot
Dave Janson
St James's Theatre Studio
–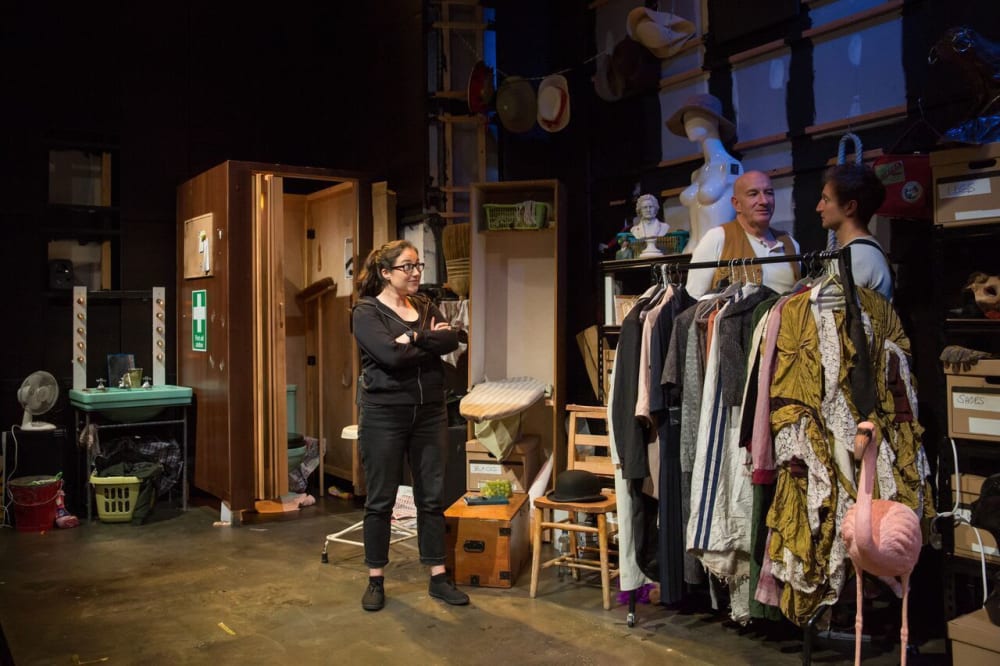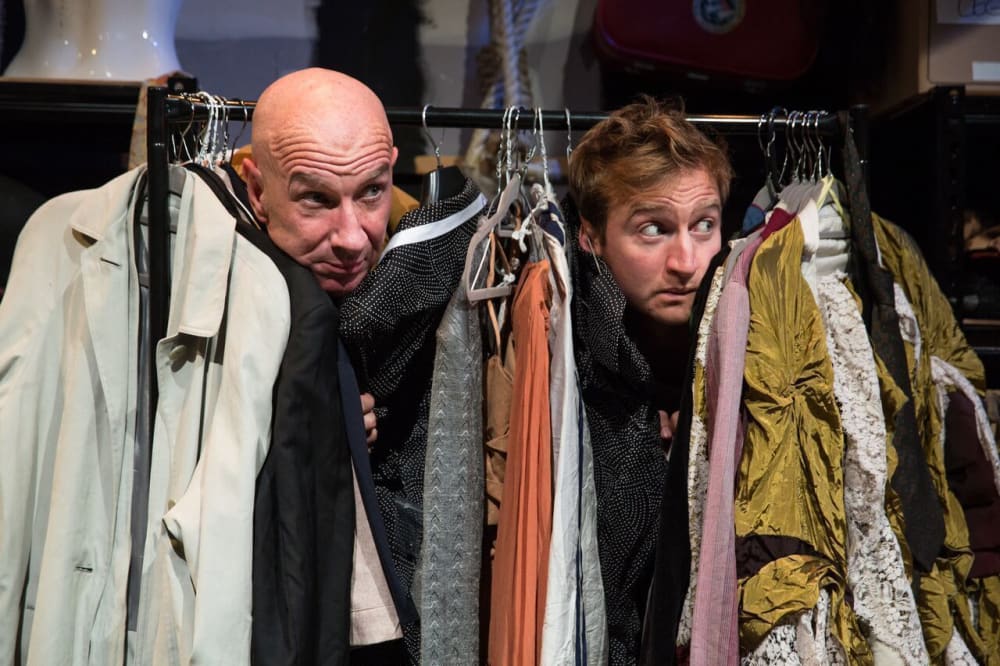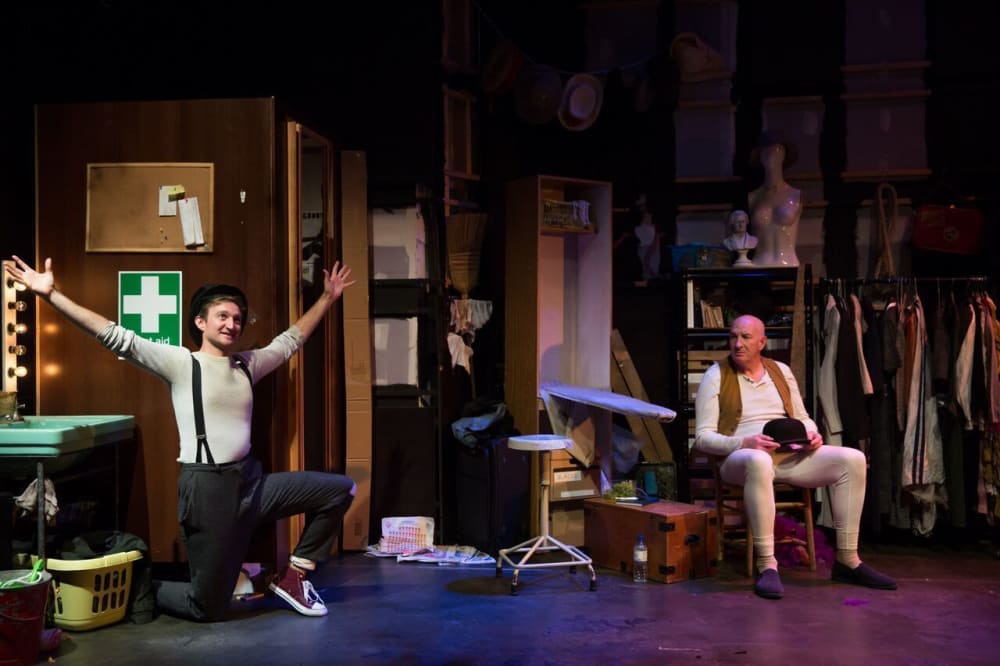 There can't be many theatregoers unacquainted with Samuel Beckett's Waiting for Godot; even if they have never seen it, they know about it. Those blank on Beckett won't recognise the parallels in the way this play sometimes parodies the surreal classic. Close acquaintance with Godot may give an added level to its humour but there's not much they're missing.
Beckett presents a tramp-like pair called Estragon and Vladimir waiting at the roadside to meet a man called Godot who never turns up. Dave Janson presents a pair of actors he calls Ester and Val who are understudies for those roles in a production of Beckett's play waiting for the arrival of the director and of the opportunity to go on. Neither happens: as in the original, for them nothing ever does.
It is a great idea for what could be more close to Estragon and Vladimir's expectant tedium than being an understudy who never gets the chance to act. Instead of Beckett's barren roadside with its single tree, designer Sophia Simensky provides the opposite kind of no-mans land: a dressing room so cluttered with props and costumes there is almost no room for them, let alone making it their own.
Beckett never describes or identifies his duo. We think of them as tramps because that's the way they have often been presented. Janson gives us an older actor who has never quite made it (Ester) but presents himself as an experienced mentor while Val is a young beginner. It is a pairing like that in A Life in the Theatre by David Mamet to whom there is a passing reference.
Janson and Mark Bell's production creates neither the abstract world of the original nor a real world of theatre. Would a company that stacks its costumes and props in a dressing room be able to afford understudies? Would this pair have been cast without ever meeting the director or the stage management? Bell made a great success of The Play that Goes Wrong and in Simon Day as Ester and James Marlowe as Val he has an excellent pair of actors to elicit the clown-based comedy the play contains, but it would be much funnier if grounded in reality, especially when sending up theatrical pretensions.
There is a sequence of wild repetition to satirise the technique of the Meisner school of acting, a knock at the way young aspirants are exploited by no-longer successful actors offering lessons. Ester goes on about his devotion to his art and for a moment things become serious as there is talk of what is given up to stay in the business, but a running gag in which he claims that, despite what they say, no on ever really goes to Rad-ah (a substitute for the Juilliard, there are some slight tweaks to the text for this British première) is overworked.
A dash to a front of house toilet by young Val implies some offstage action that could be career changing, may carry an unsubtle subtext, but seems implausible. Could a theatre that gives a dressing room its own toilet really have no others backstage?
This pair of understudies would presumably also understudy Pozzo and Lucky with ASM Laura probably covering the Boy. None of that is exploited.
The ASM (Laura Kirman), like Pozzo, becomes a similar incursion but she gets her moment giving a recital of technical cues to demonstrate how much more demanding calling the show is than being an actor—after all they wear costumes someone else made, say lines someone else wrote and stand where someone else tells them to stand.
Waiting for Waiting for Godot is a good idea undeveloped. It sensibly doesn't offer a direct parallel with Beckett which would demand far too much of its audience but filling time while perpetually waiting does still need to engage themmore than we are given here and its satire of theatre and theatre practitioners needs to be much sharper.
Reviewer: Howard Loxton