Waitress
Music & lyrics by Sara Bareilles, book by Jessie Nelson
Waitress Tour Limited
Bristol Hippodrome
–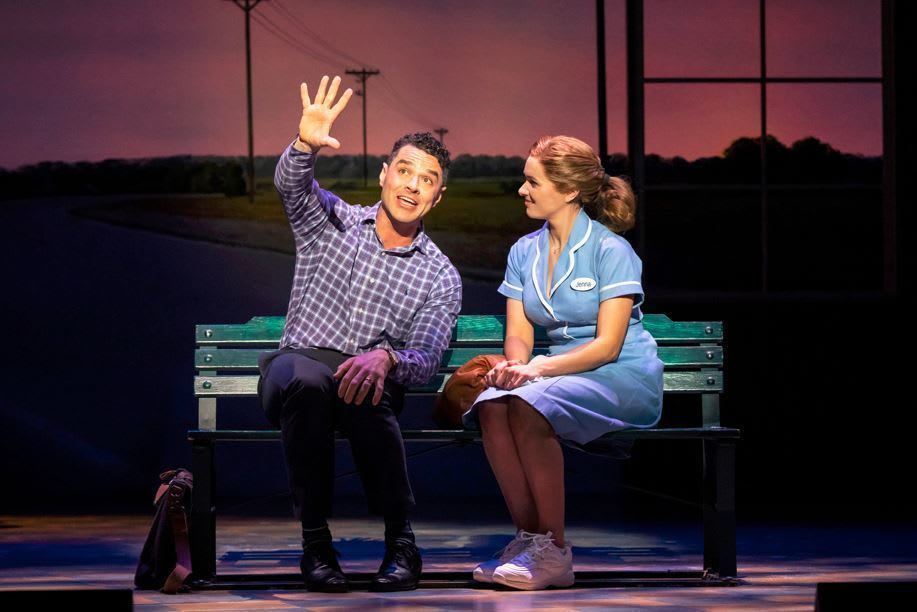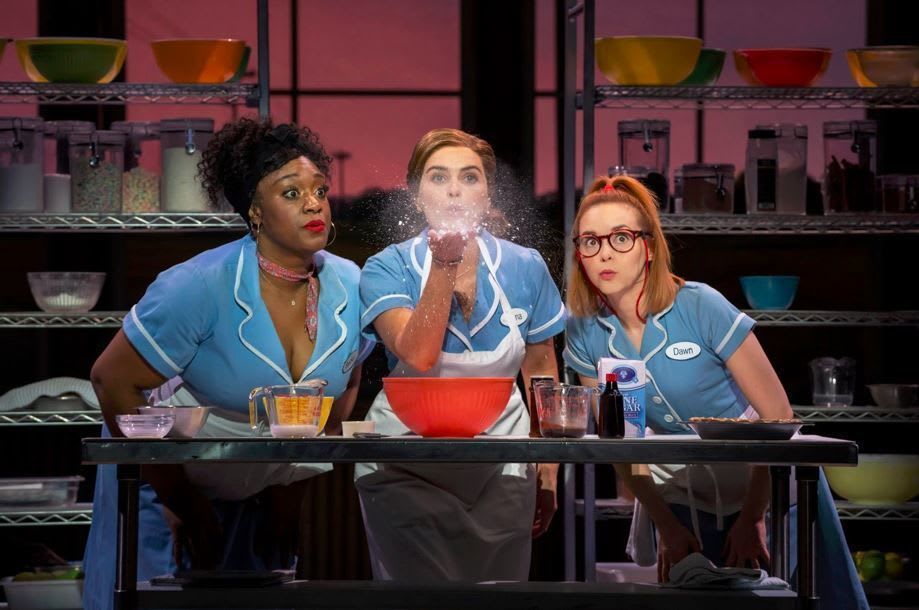 Sugar. Butter. Flour. Waitress makes its way to the West Country on its maiden UK tour. The lukewarm movie hit of 2007 has had tremendous success since its adaptation by Sara Bareilles to a musical format in 2015. Nominated for Tonys, Oliviers and a Grammy, Bareilles's musical rendition—alongside Jessie Nelson's book—has been a recipe for success.
Waitress tells the story of baker Jenna Hunterson (Chelsea Halfpenny), whose dreams have been washed away following an abusive marriage to Earl. After becoming pregnant, Jenna sets her sights on winning a pie-baking contest to start a new chapter in her life.
Jenna's tight-knit bond with her colleagues at an American South diner is at the heart of the story. Becky (Sandra Marvin) and Dawn (Evelyn Hoskins) endure their own romantic struggles as Jenna begins an affair with her gynaecologist, Dr. Pomatter (Matt Willis).
As warm as a chicken pot pie, Waitress is a seamless transition from screen to stage—the rarer transition of musicals. With a long list of recent adaptations including Pretty Women and Amélie feeling undercooked, standing out from the crowd can be tricky. But Waitress is without the baggage of expectation like the aforementioned pair of conversions, with little legacy to hold up.
Chelsea Halfpenny, who leads as Jenny, took over the role at the beginning of the year and excels in every way. The chops to deliver song after song at a superb level and her pinpoint timing to deliver witty lines is terrific. The chemistry between Halfpenny and former boyband frontman Matt Willis is palpable. Willis is no stranger to the stage but his reputation as a guitar-jumping, pop-rock star of the early 2000s might have had preceded him previously—not here.
With all that said, the story is not a revolution. It is predictable and akin to a Netflix romcom that's watched on a sick day—much like the original film. But it is the music and lyrics of Sara Bareilles that the production hinges on. An eclectic mix of ballads, upbeat numbers and strong instrumentals throughout, it promises to latch onto the audience for the foreseeable.
A large cup of warmth, a pinch of innuendo, a splash of compassion and heartbreak and a sprinkle of hopes and dreams; it's a fresh-out-of-the-oven showstopper for a wholesome night at the theatre.
Reviewer: Jacob Newbury