Walden
Amy Berryman
Sonia Friedman Productions
Harold Pinter Theatre
–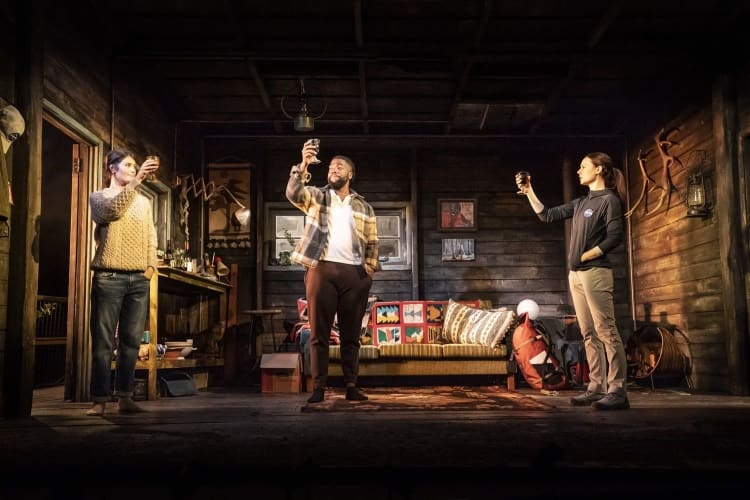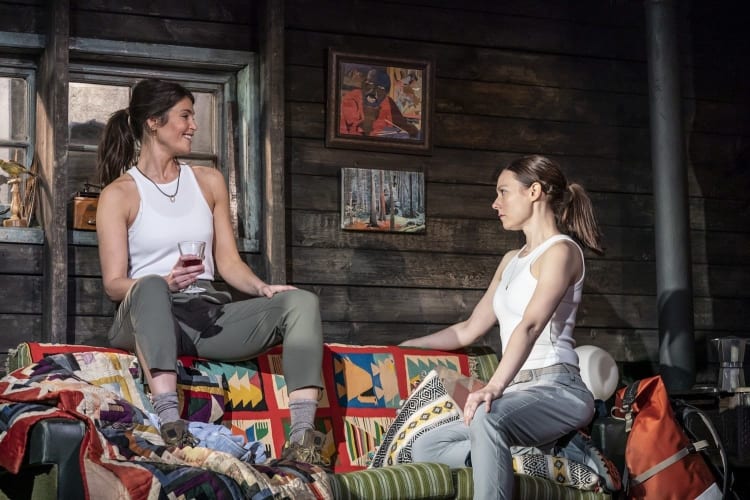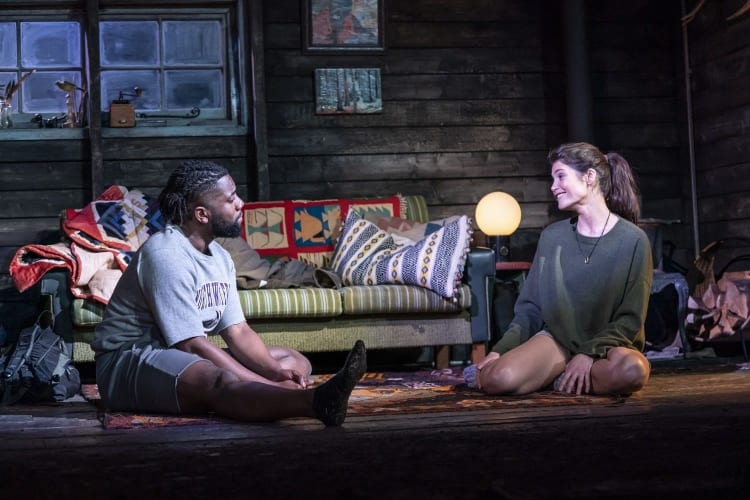 The near future of Amy Berryman's play Walden is a world of environmental disasters killing or displacing millions of people. But if the desperate news heard from a stage radio, along with the roles and beliefs of the characters, seems to point to the theme of climate change, the slow unfolding of the slight plot instead drifts around the peculiar friction between two sisters having to make the choice between a career as an astronaut or having a baby.
The astronaut Cassie (Lydia Wilson), is part of the US government's eccentric solution to the climate crises. She has spent ten months on the moon helping to make it habitable and is about to join an expedition to colonise Mars. But first, she is visiting her twin sister Stella (Gemma Arterton) who lives with Bryan (Fehinti Balogun) in a wooden shack close to the Canadian border. He is a member of the environmentalist group Earth Advocacy (EA), believes the government should focus on saving the planet Earth and spends his time hunting deer, growing plants and giving kindly advice to everyone.
Despite Earth Advocacy sounding fairly harmless, even boring, Cassie is initially horrified to meet an EA member but she soon switches that into a romantic interest. Not surprisingly, this impulse adds to the difficulties with her sister who it is suggested really wants to be an astronaut. Chucking Cassie out of her home, Stella tells her that she is settling on making a baby, which she describes as her new planet.
The issues of climate change and the difficulties of juggling paid employment with raising a family deserve to be explored in theatre but Walden doesn't do either. It has no depth, little realism and lots of puzzling distractions, such as the passing reference to the astronauts being sterilised.
The shallowness of plot and characterisation is emphasised by the actors who are directed into a one-dimensional display of qualities, in which the women's body language almost always appears vulnerable, restricted, edged with distress. The man, who isn't even necessary to the play, except as a bit of romantic interest on the side, is in contrast depicted as relaxed, amiable and caring.
Walden might seem a fine idea on paper but in practice, it is lost in space and that makes for a very slow-moving performance.
Reviewer: Keith Mckenna