Walking With Ghosts
Gabriel Byrne
Landmark presented by Neal Street and Playful Productions
Apollo Theatre
–

Listing details and ticket info...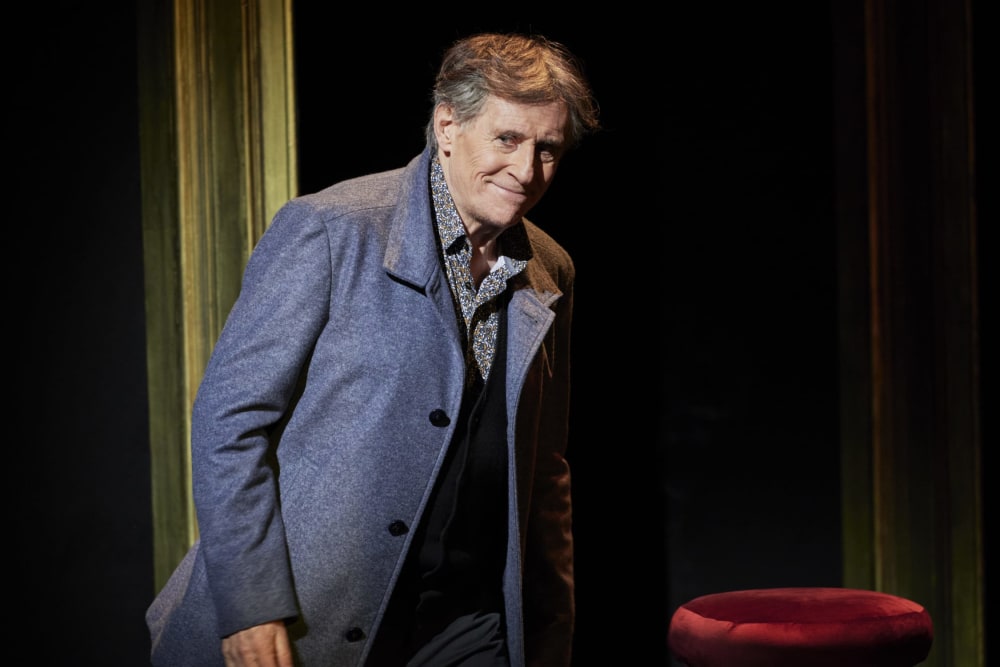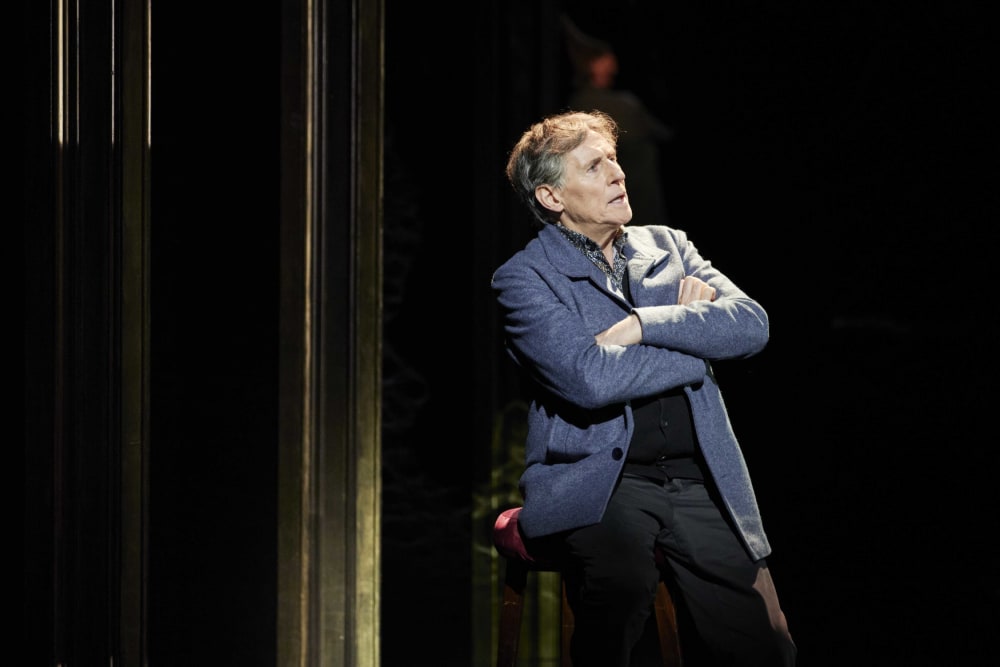 Gabriel Byrne's one-man show, written and performed by him, is an adaptation of his best-selling 2021 memoir, Walking With Ghosts, a meditation on childhood and also a reconciliation with the past.
The performance, deeply felt and expertly directed by Lonny Price, feels like a confession. Byrne, 72 years old now, recounts and enacts moments from his working-class youth in Dublin. He is both serious and funny.
He remembers having tea with his mum in a posh hotel and his first visit to the cinema with his granny. He remembers being caned by a brutal maths teacher and riding on a bus with a drunken Brendan Behan. He gives a vivid description of his own alcoholism, waking one morning on the street with a complete stranger and having no recollection of how he and she got to be there.
As a boy, he had wanted to be a priest. He gives a tense account of his 12-year-old self being seduced by a paedophile priest. He cannot forgive him because he cannot forgive himself and his shame. Many years later, he traces the care home, the priest, now old and senile, is living in, and makes a dramatic phone call. He then admits, no less dramatically, that the rage we have just heard him express was what he had wanted to say but didn't actually say.
Byrne worked as a plumber, dishwasher and toilet attendant. He found happiness when he joined an amateur theatre group, which would lead to a small role on Irish TV which would lead to a distinguished career on stage, film and television. He has appeared in more than 80 films.
His first Hollywood role was in the 1983 all-star television mini-series Wagner starring Richard Burton, his idol. They got drunk together. He asked him what fame was like and Burton said it was like being inside a box with people on the outside beating on it.
Byrne appeared in three plays by Eugene O'Neill on Broadway: A Moon for the Misbegotten, A Touch of the Poet and Long Day's Journey into Night. I wish we in the UK had had the opportunity to see these awarding-winning performances.
Walking with Ghosts is like watching a trailer for the book. There will be, undoubtedly, many people, leaving the theatre, deciding, if they have not already done so, to read his memoir.
Reviewer: Robert Tanitch