Walls

The Flame Collective
ZOO
–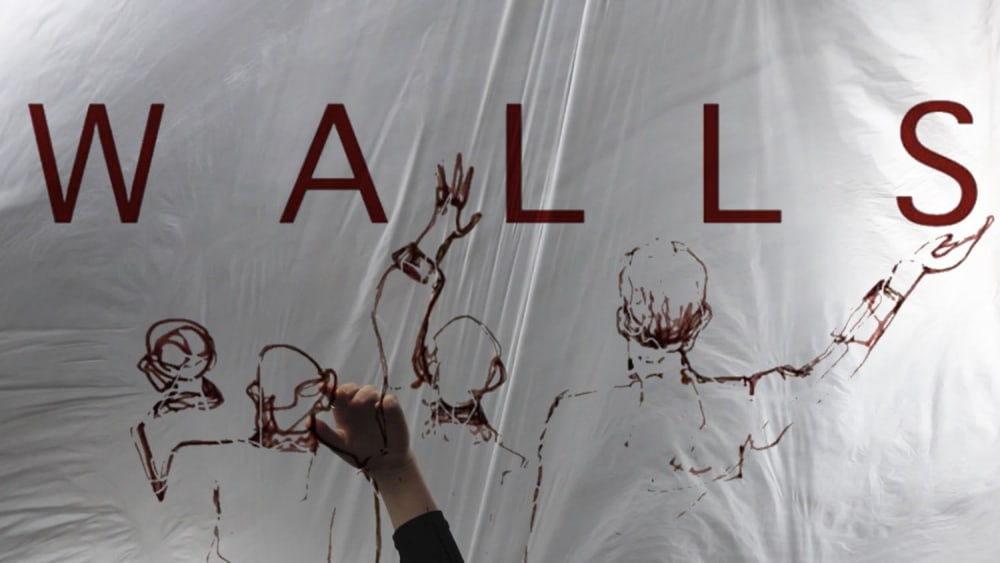 Starting out from a very well intentioned place, and with a concept that provides more than ample potential for a great show, The Flame Collective's dual narrative play, Walls, manages to surprise, enlighten and unfortunately somewhat disappoint.
Telling the true story of a pair of refugees who meet in the squalour of the Calais Jungle, and contrasting it with two sisters railing against the oppressive socialist state of 1980s East Berlin, is a great beginning.
However, the stories each feel far too disparate and, although well enough told and acted, come across as disjointed vignettes which never coalesce into a cohesive whole, leaving the overall impression as that of a bit of a muddle.
It's a shame the coherence of the play fails it, as the piece is varied and ever-changing, incorporating song, physical theatre, mime and an ingenious use of a background sheet standing in for the Berlin Wall.
Moreover, some of the design choices, such as the finger-clicking flame motif and the final moments, are positively inspired, showing that this company has great potential.
Reviewer: Graeme Strachan