Wasted
Kat Woods
No Prophet Theatre Company
Gilded Balloon
–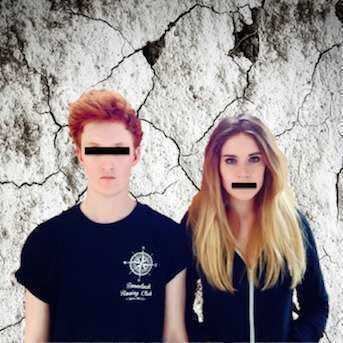 Wasted, another socio-political play from the team that staged S.E.N. now at the Bedlam, is another one of those plays that make us feel uncomfortable. And we should.
Although taken from actual events, this could be taken from the lives of too many young women. Kat Woods who wrote and directed this piece could have taken the event from thousands of similar experience and interpreted by hundreds of capable actors.
Wasted examines or illuminates that grey area in the sexual relationship after a few too many drinks. Here we do not address the stranger/rapist or the date rapist. No Prophet Theatre makes it very clear that they are addressing a very sketchy situation and are not taking sides.
They don't necessarily make accusations or place blame. The writer is very much leaving the interpretation of the circumstances up to the individual audience member.
The characters are not sure what has happened; both suffering from post-alcoholic amnesia. They are both secure in the fact that sex happened but, where alcohol puts the female in a state unable—legally—to consent to sex, our characters continually ask "what happened" as they are marched through the legal system.
She's not sure she wants to press charges and he doesn't really know what happened; unusual for a man not to take the knee-jerk reaction that he would never do that.
Serena Jennings as Emma and William Merrick as Oli are infinitely believable. Nothing romanticized or glamorous about their interpretation. What starts as a whimsical little encounter becomes an earthshattering wake-up call. File this away in "it could happen to you" or "it's good for you".
Reviewer: Catherine Lamm