Watching Rosie
Louise Coulthard
Original Theatre Company
–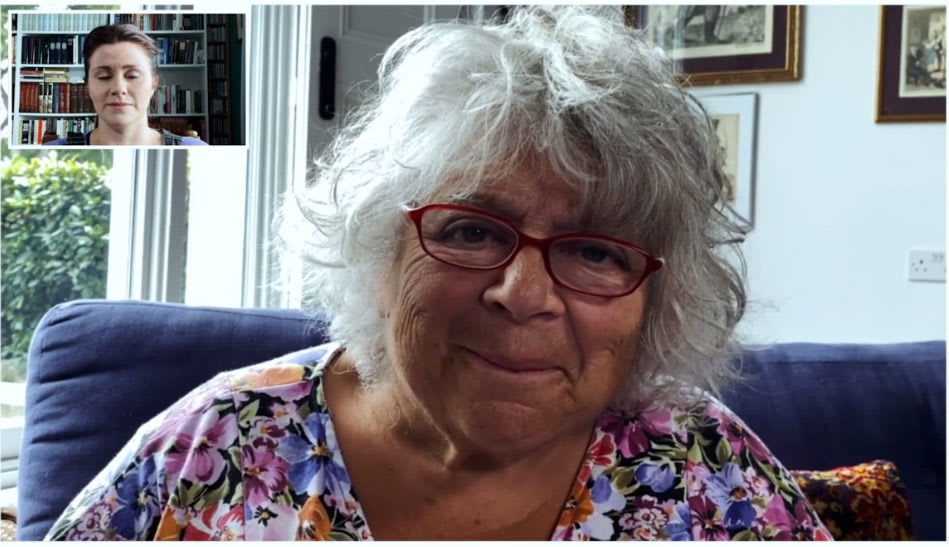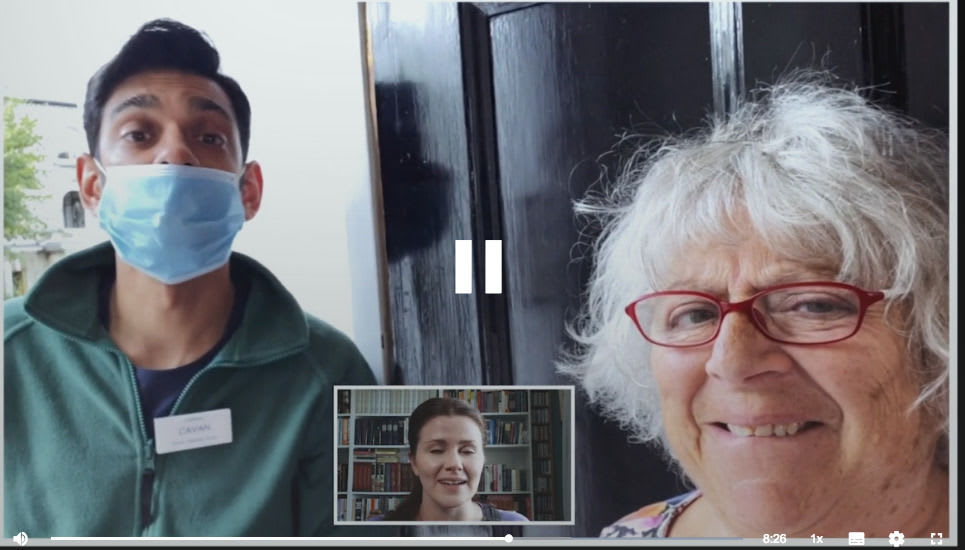 Watching Rosie is adapted by Louise Coulthard from Cockamamy, the play with which she made her dramatist debut in 2017, and directed by Michel Fentiman. It is an intimate glimpse of Alice, a slightly confused, self-isolating, elderly lady (Miriam Margolyes), and her relationship with her granddaughter Rosie (played by the writer). It lasts only a dozen minutes but it is a real gem. Don't miss it.
It is played with warmth, humour and sensitivity. Margolyes is delightful as Alice, dementia may be affecting her grasp of what is going on but, so far, she is still the lovely, quirky grandma who has a close bond with the now grown-up little girl who is making what is clearly a regular online call in which Rosie's cheerful, reassuring manner just occasionally can't hide the concern that she is hiding. Life now reverses the way things used to be. It is grandma who now gets read a story. When Amit Shah as volunteer Cavan comes to deliver her groceries mid-video call, after initial distrust, she even starts playing matchmaker.
It is heart-warming to see something so full of love in the story and in the telling, beautifully directed and full of tiny details that extend the story whether the stacked toilet rolls left by that initial panic buying or the photo of Alice's much-missed husband we catch a glimpse of.
Three beautiful performances and a direction that makes you forget the conditions now imposed upon its creation. This makes use of their limitations to increase its effectiveness. You will want to watch it again and will find more there the second time.
Reviewer: Howard Loxton