We Wait in Joyful Hope
Brian Mullin
Theatre 503
Theatre 503
–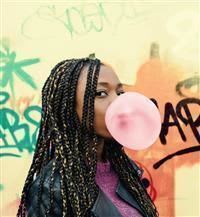 When property developers come for your neighbourhood, they can sweep away workplaces that have existed for centuries and homes that are exquisitely designed. They can even get an easy ride from local political and religious organisations that could have been an obstacle to their plans.
This is the situation facing a New Jersey homeless women's centre run by Sister Bernie D'Amato (Maggie McCarthy) in Brian Mullin's play We Wait in Joyful Hope.
Bernie's politics have been shaped by a long history of community activism stretching back to the 1960s. When Felicia (Anita-Joy Uwajeh), a troubled teenager she is helping, tells her about the forced closure by developers of a local warehouse, she begins a campaign to defend the area. Very quickly, this brings her into conflict with her local priest, Father Grady (James Tucker), who has agreed to support the redevelopment including turning the hostel into a coffee bar.
The priest has a very different view of his religious duty. For him, the church should honour successful businessmen and he intends to pay homage to the man who heads the developments at a church ceremony on the Thursday before Easter. Outraged by this proposal, Bernie sabotages the event by announcing a protest outside the church.
The pair also clash over the response to a group of lads who ran through the hostel stealing the box containing petty cash. Grady wants the police called in. Bernie refuses, arguing that they had to deal with it themselves rather than give the lads a criminal record that blights their entire lives.
Hindering Bernie in the struggle is her own failing health. But the things she does begin to inspire Felicia whose own confidence grows. By the end, we are sure that she will also become a community activist.
This is a good story told simply and optimistically. It is built around the strong role of Bernie, the pot-smoking, radical nun. However, other characters often seemed awkward as if the purpose of what they say and do is to reveal Bernie's character.
This probably contributed to the show's lack of dramatic tension. In part, this was also because the play was confined to Bernie's sitting room with her clashes with developers and the church hierarchy taking place somewhere offstage.
Despite its weakness, there is much to enjoy about this gentle, hopeful play from Bernie's sympathy with rioters to a small scene in which she sits with a former nun laughing and sharing a joint as they recall their time in the 1960s.
Brian Mullin describes being inspired to write this play by his aunt Geraldine Mullin, a nun who helped found the Dwelling Place, a New York shelter for homeless women.
When we spoke before the performance, Brian told me that since writing the play the centre has been threatened by developers. Let's hope they have people around them as strong and determined to defend their community as characters in this play.
Reviewer: Keith Mckenna