Wearmouth
Ben Gettins
The Customs House
The Customs House, South Shields
–

Listing details and ticket info...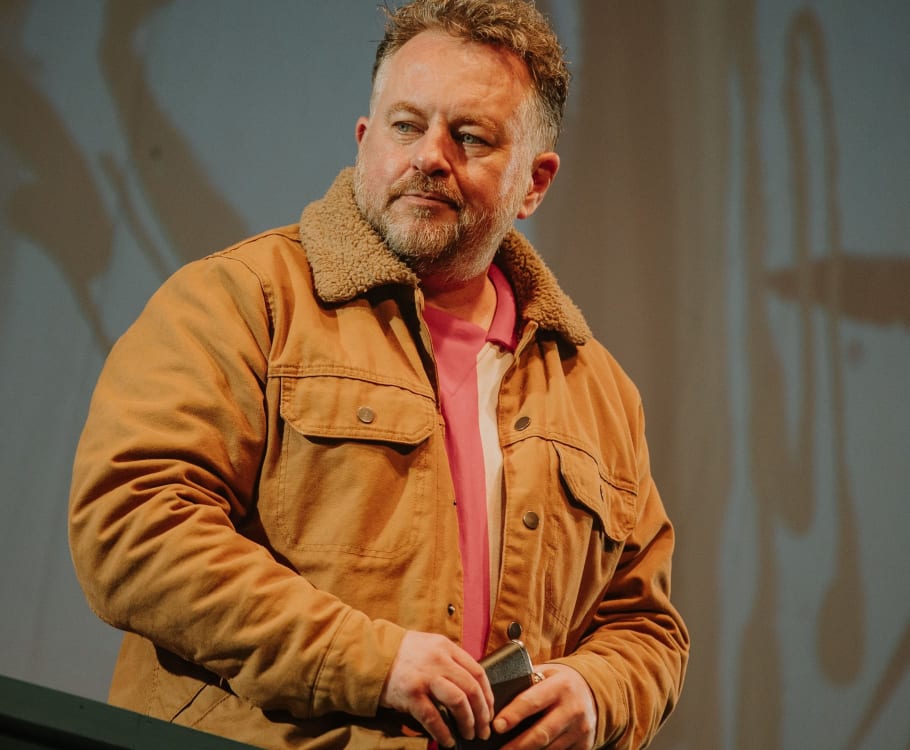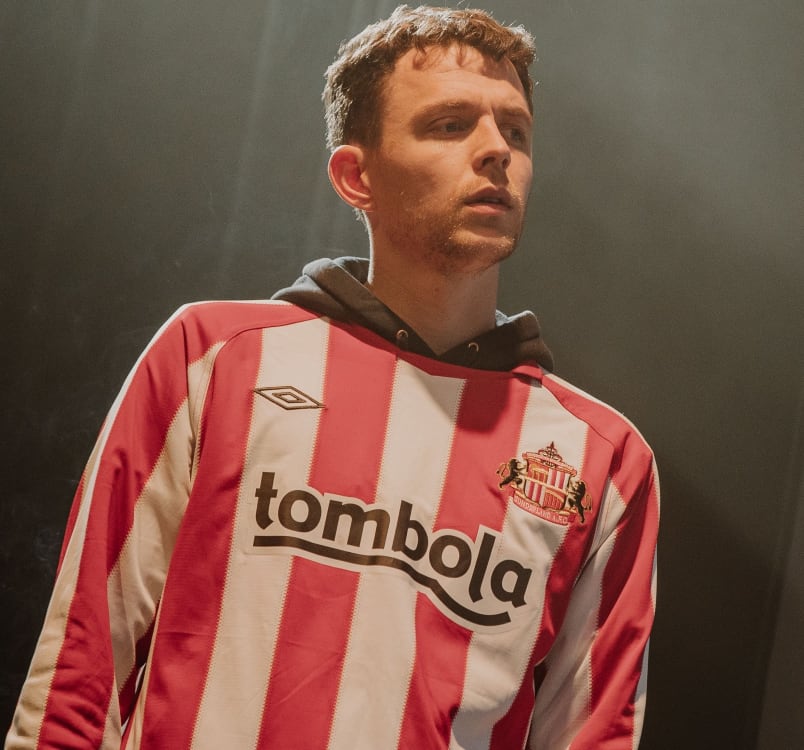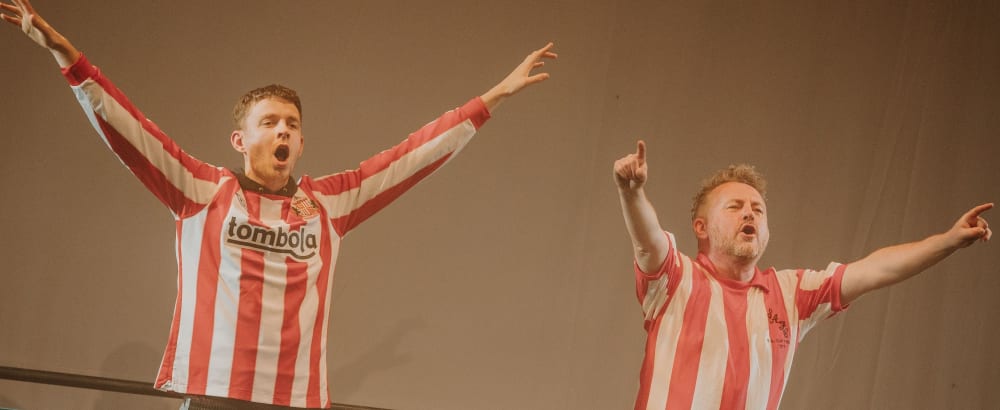 The projection of February 2023 Sunderland versus Reading on the backdrop sets the location and scene.
We meet two suicidal Sunderland supporters bemoaning their life's trials and tribulations. "We are two suicidal Sunderland supporters but there are 40,000 of them in there", says one. They go to the bridge every match day intending to jump, but what prevents them? We are then taken back four months to 22 October when Sunderland played Burnley and the young lad Luke (Jake Jaratt) first meets the older, Steven (Joe Caffrey).
Written by 23-year-old Ben Gettins from Crook, who was Joint Winner of The Peter Lathan Prize for New Writing along with fellow Middleborough writer Louise Powell. Gettins said, "I wanted to mix the two worlds of football and theatre, both of which mean a lot to me," and if the audience are anything to go by, he has. There were a group of Sunderland supporters in the audience for whom theatre is not a regular occurrence, but they all said they thought "it was great".
Gettings based the two men on a varied group of characters he has met and "about 60% of the stories told in Wearmouth are based on stories I've been told." The truth in the stories the two men relate shines through. It could be set in any part of the country, unless the home team was mega successful!
While a harrowing story, it is beautifully balanced with touches of humour and laughter, no doubt the guiding hand of mentor Tom Kelly played a part in the overall structure of the piece. Although the actors reach high levels of frustration and anger, the loudness often distorts the text, although the sentiment is plain to see. The two actors carry the piece, so the abstracted, daubed impression of the bridge behind, projected onto a rippled backdrop, does not distract too much. Yet again, I say how two strong actors and a great story on a minimalistic set with a good support team can hold an audience for an hour; Wearmouth does.
Programmed as part of The Customs House's First Play Club with support from Arts Council England, it is good to see local creative talent being given a platform for new work, and long may it continue. This has the directorial debut of actor Michael Blair and the second winner, Powell, premièring her first play Grown Up Writin'!, also has another actor, Christina Berriman Dawson, directing her first play. This runs 7–9 September.
For a first time play, this is an extremely encouraging start for a new emerging writer and definitely one to look out for.
Reviewer: Anna Ambelez