Wendy and Peter Pan
Ella Hickson, adapted from J M Barrie
Lyceum Theatre Company
Lyceum Theatre, Edinburgh
–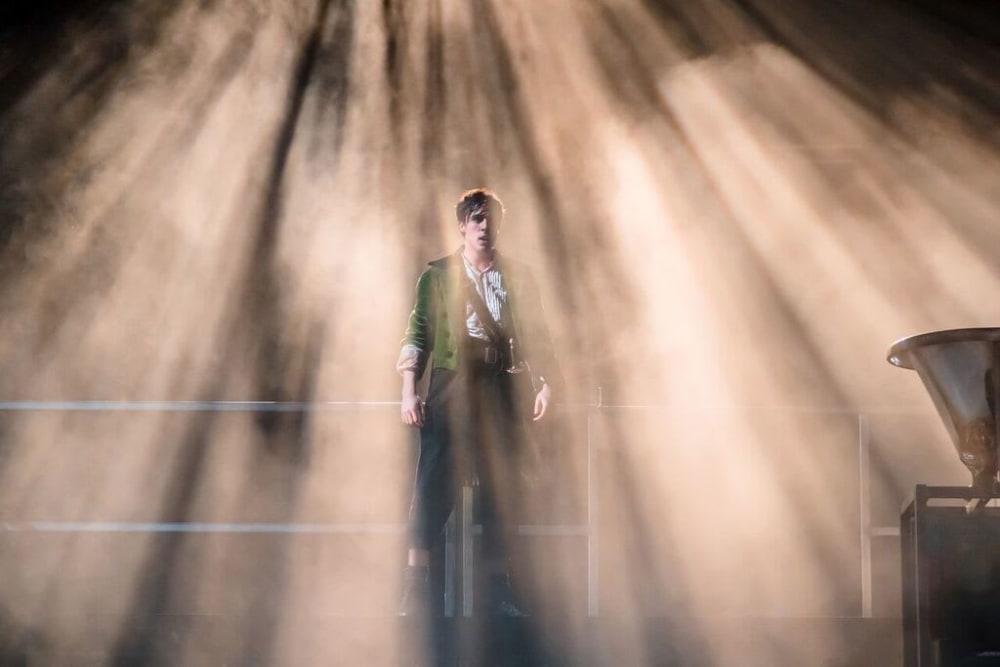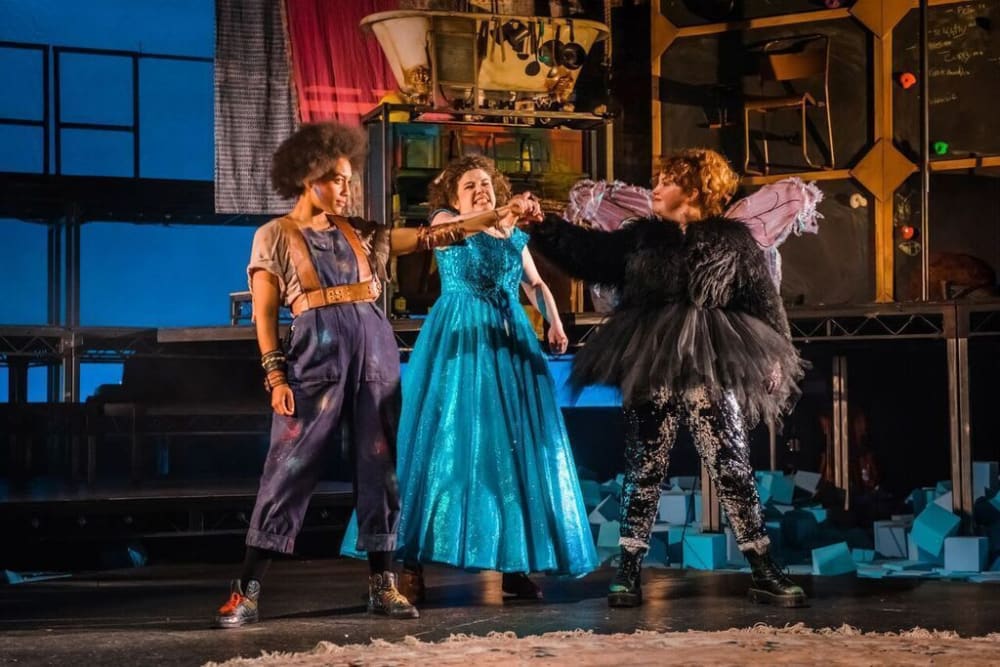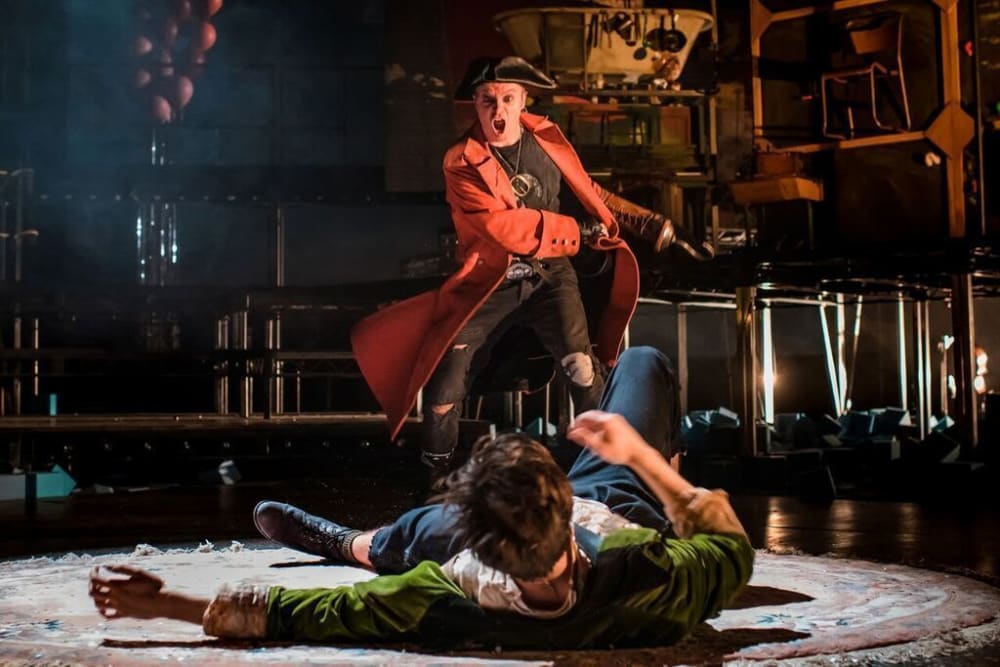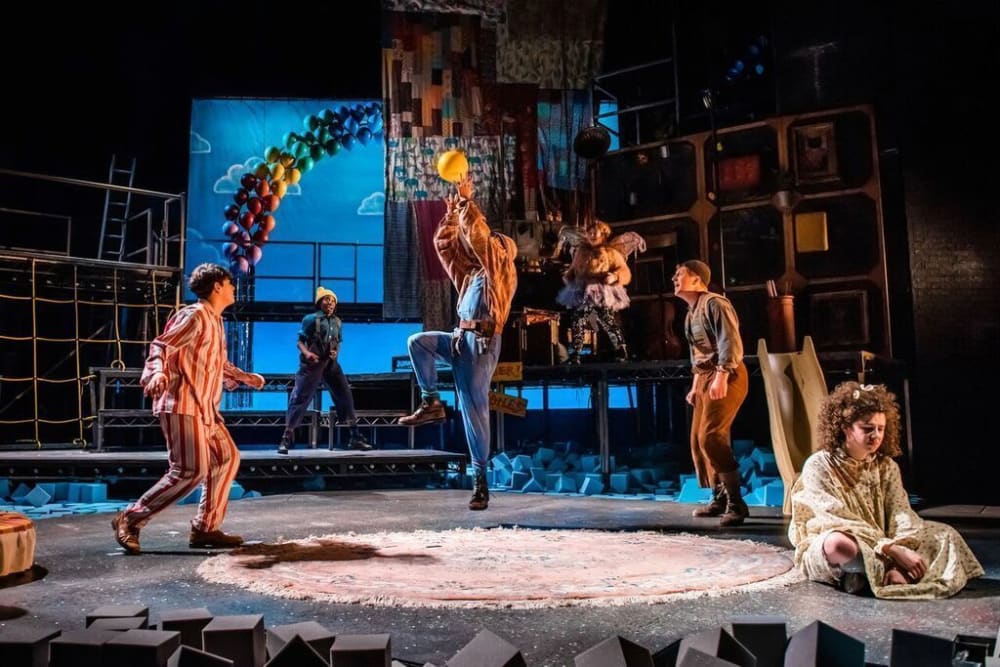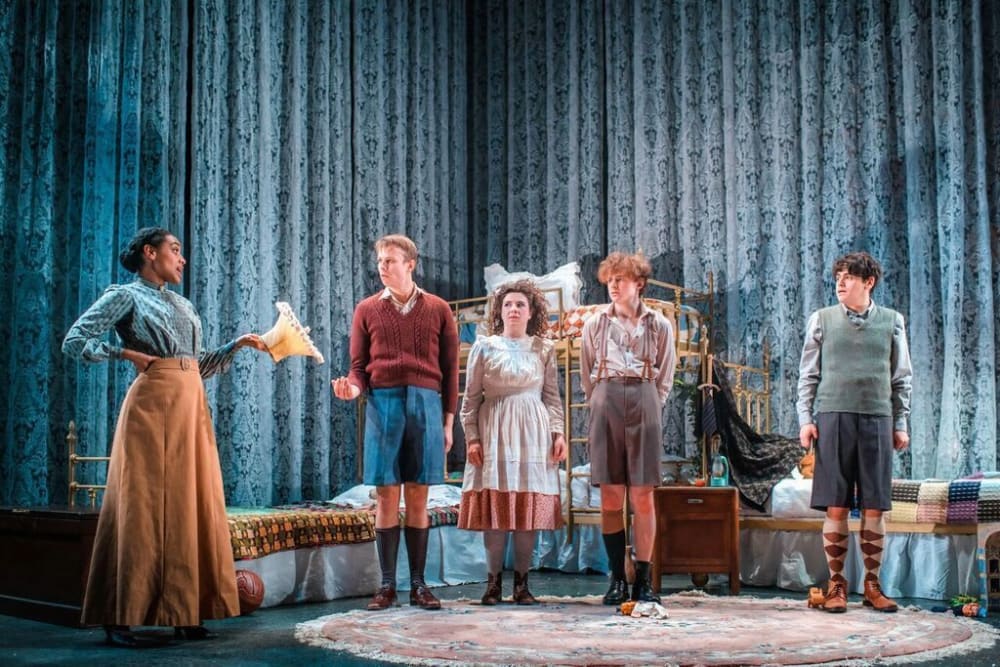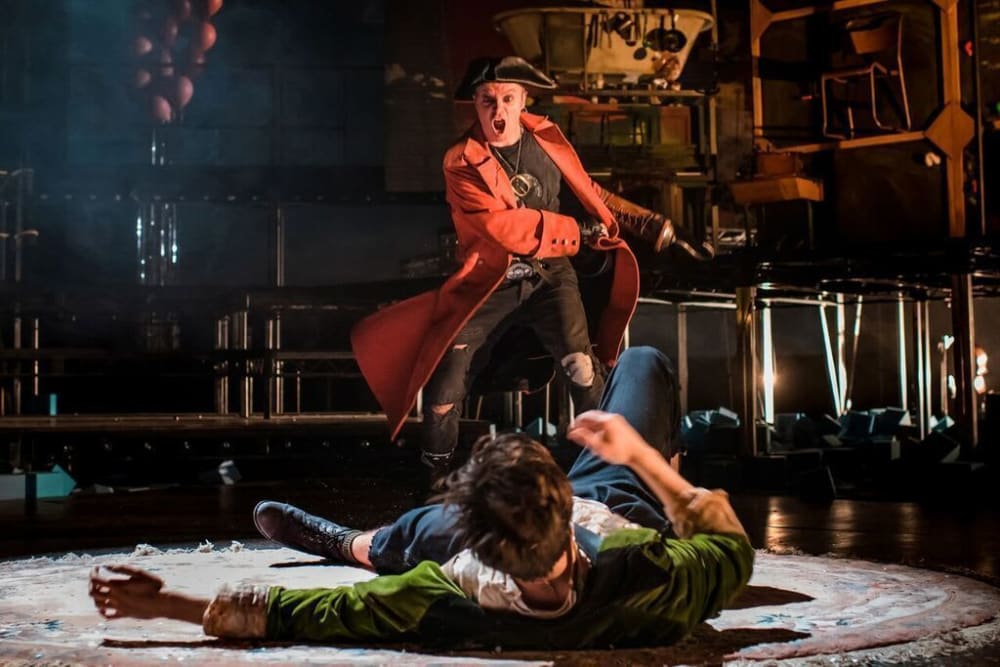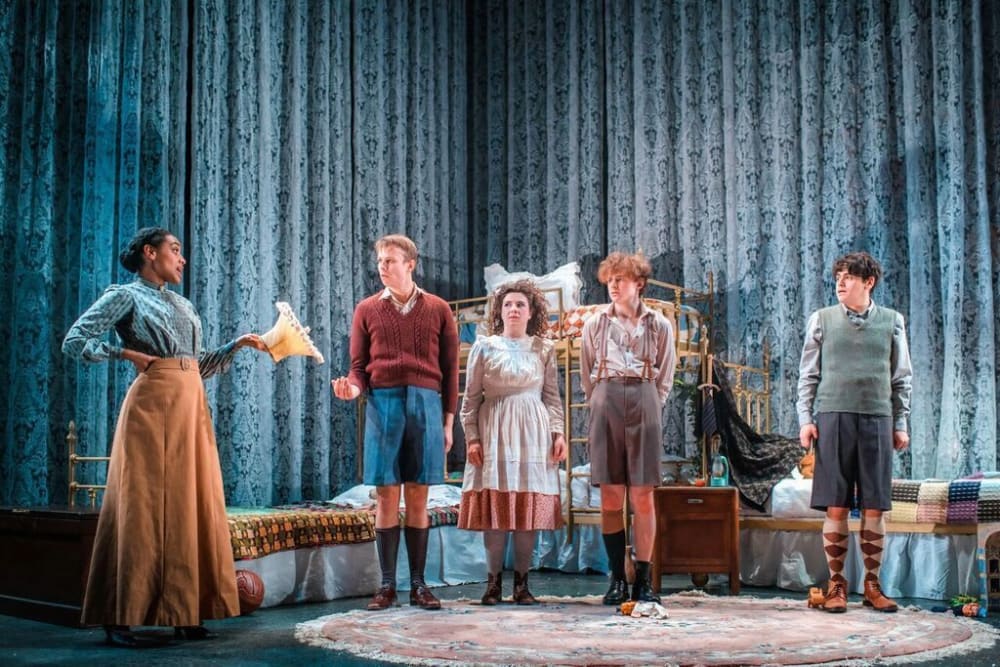 There are pirates, lost boys, sword fights, a crocodile and a boy who never grows up, as you would expect. Never Land, though, is never quite the same and while this is a fun production aimed at a family audience it doesn't shy away from the darker themes which decades of sugar coating have obscured.
When J M Barrie was writing, childhood mortality throughout society was high—his own brother died at 14 when he was 6 leaving a lasting impression. So here we see the Darling family lose a boy, Tom (Keiran Gallacher).
How do you fly? A question for anyone putting the story onto stage. Flight is used sparingly but very movingly in Eleonor Rhode's production of Ella Hickson's Wendy and Peter Pan.
Hickson's script, first performed by the RSC in 2013, is firmly rooted in Barrie's work with its themes of morbidity. There are changes, as the title suggests: Wendy (Isobel McArthur) takes a more important role, although in Barrie's stage version Peter and Wendy she gets top billing too.
Wendy, Tink (Sally Reid) and Tiger Lily (Bonnie Baddoo) all get more interesting roles and the ridiculous jealousy between Wendy and pretty much anyone female in Never Land is confronted head on.
The cast of adults create a lot of entertaining childhood worlds, from the Darling children playing in their nursery to the creative chaos of the Lost Boys' underground lair in Never Land, making it a play that will keep the focus of even quite young children (I was with a 5- and a 9-year-old who had a great time).
Tink and Smee (Dorian Simpson) both provide comic foils to the more serious characters of Peter Pan and Captain Hook (Gyuri Sarossy), Reid with her gallus Glaswegian Doc Marten-wearing fairy and Simpson with some well-delivered one-liners puncturing Sarossy's seriously scary swashbuckling scoundrel.
The whole cast is full of characters that develop over the piece, with the Darlings exploring the differences between the more uptight, manly John (George Naylor) and the more light-hearted Michael (Cristian Ortega).
The Lost Boys are also a lot of fun, with their naïvety and misunderstandings about the adult world, especially the deadpan Slightly (Rhys Whomsley).
Peter (Ziggy Heath) almost takes a back seat in the production. In his relationship with Wendy, we see some of the character's flaws but also more redeeming qualities too.
As always, there is something fascinating about immaturity and, while Heath shows up the impetuous, trivial, short-term nature of the character, it is difficult not to enjoy that childish energy.
Sarossy doubles up as Mr Darling and Baddoo as Mrs Darling, and while they play quite simple roles in Neverland, as the Darling parents they get a more interesting arc as they deal with the grief of child loss.
Laughter and tears are pretty much guaranteed in this high-spirited, entertaining play that also delves into the darker parts of Barrie's creation.
Reviewer: Seth Ewin