Werther
Jules Massenet, libretto by Édouard Blau, Paul Milliet and Georges Hautmann, based on the novella by Johann Wolfgang von Goethe
Teatro Sociale di Como
Teatro Sociale di Como, Italy
–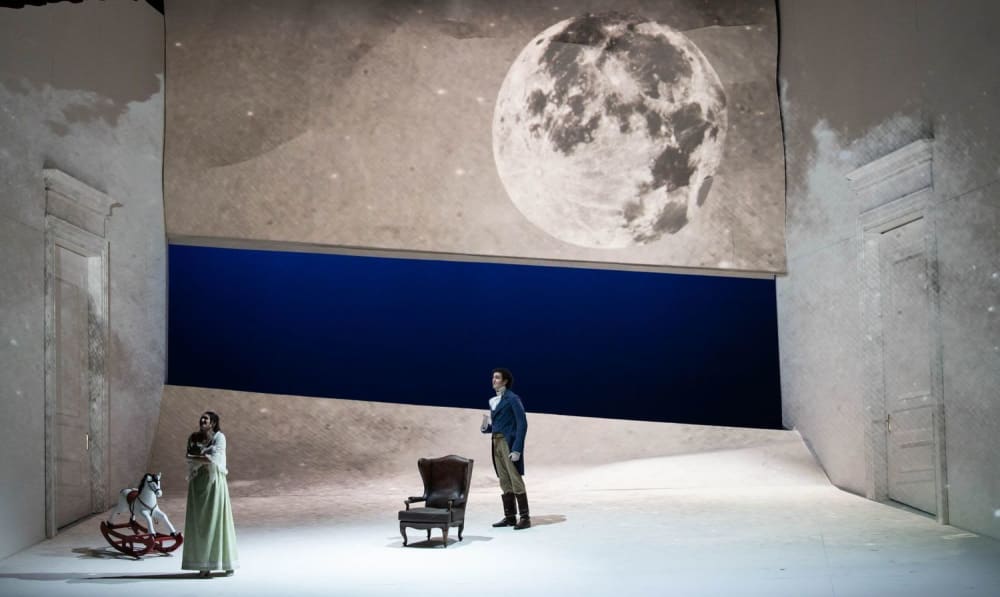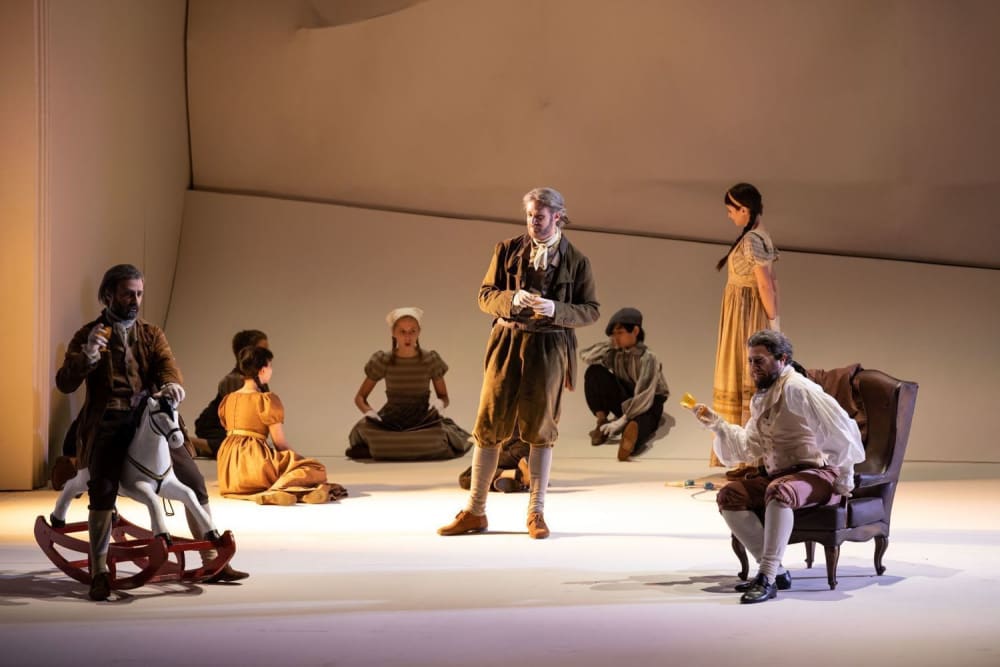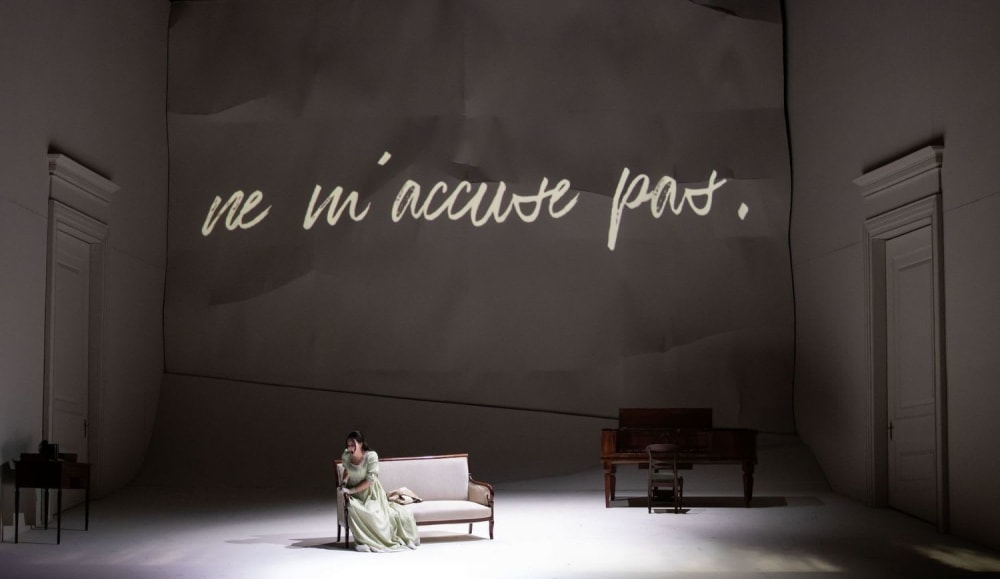 Goethe published his epistolary novel The Sorrow of Young Werther in 1774 when he was 24 years old. The novel, very autobiographical, launched a cult of Wertherism which continued well into the 19th century. Young men wanted to be like Werther. They wanted to look like him, dress like him and suffer like him. So many young people were committing suicide, shooting and drowning themselves, that many German cities banned the novel.
Jules Massenet was the most popular French opera composer of the last quarter of the nineteenth century; but Werther, his masterpiece, premièred in Vienna not Paris in 1892. The Opéra-Comique had rejected it saying all the grief and despair and death was too depressing.
Stefano Vizioli's production, conducted by Francesco Pasquale for Teatro Sociale di Como, premièred in December 2020. It is very much a COVID production. The auditorium is totally empty. The conductor and members of the orchestra are wearing masks. The singers keep their distance on stage and wear masks for the curtain call. There is no applause.
Werther (Gillen Munguía) loves Charlotte (Karina Demurova) but she promised her dying mother she would marry Albert (Guido Dazzini). Werther takes it badly. "It is me she should have loved!" he cries. "I will never be happy again!" Werther borrows Albert's pistols and shoots himself.
Werther wonders if he is awake or dreaming. Is it day or is it night? Vizioli takes a psychological approach to the opera. The set is basically an empty room with odd bits of furniture and projections and texts written on the back wall.
Werther is the ultimate tortured romantic figure, destroyed by his love for an unattainable woman. Gillen Munguía captures the emotional turmoil Werther goes through. Charlotte, who remains faithful to Albert, finally suffers as much as he does, feeling terribly guilty she had rejected him and sent him into exile. Massenet's score is so melodious and so heartbreaking.
Reviewer: Robert Tanitch