West Side Story
Music by Leonard Bernstein, lyrics by Stephen Sondheim, book by Arthur Laurents, choreography by Jerome Robbins
Sadler's Wells Theatre
–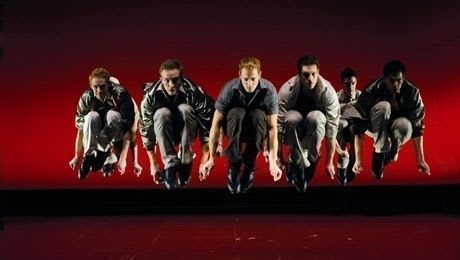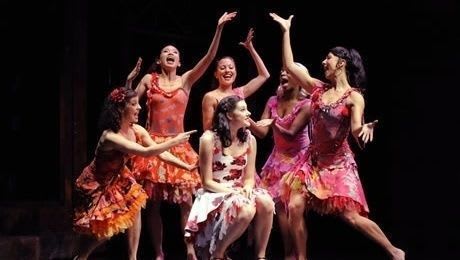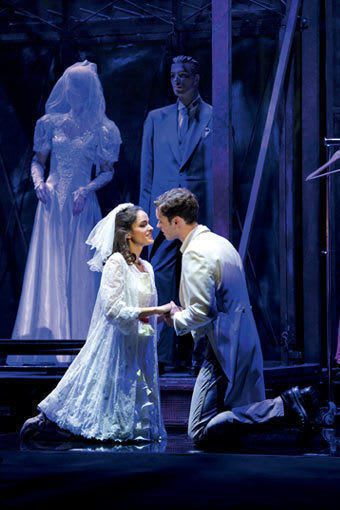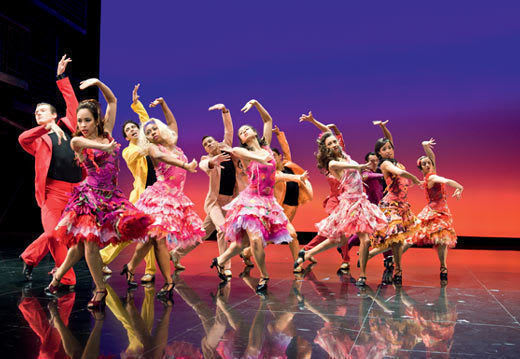 This classic American musical took its inspiration from Shakespeare's Romeo and Juliet. It transferred the young lovers from feuding factions who meet at a dance from Verona to New York's Upper West Side and linked them to teenage Polish and Puerto Rican gangs.
Its combination of first class music, clever lyrics and great choreography still packs a punch more than half a century after its creation in 1957. This production, directed by Joey McKeeny who is also responsible for reproducing Robbins's original choreography, has been touring and now returns to Sadler's Wells where it had a sell-out season in 2008.
When first staged, West Side was dramatically different from what theatre audiences were used to in a musical. Its violence, its emphasis on dance, its musical range and the abstraction of some elements all broke new ground that electrified audiences and alienated some of them. After decades of familiarity and when its innovations have been assimilated into wider theatre practice can it still have the same dramatic effect?
Competing with people's memories is pretty difficult. As Bakst is reported to have said of his decors for the Diaghilev Ballet you have to make the colours brighter, and heighten the effects if you are to make the same impact a second time around, but here the choreography and the musical performance are set in stone, controlled by the estates of Robbins and of Bernstein to ensure no deviation.
This production did not have me sitting on the edge of my seat as West Side did when it first reached London in 1958 but it still makes quite an impact. For me it may have no surprises but for anyone coming to it for the first time it is a gripping story. From its finger-clicking danced opening to the choreography of the fatal rumble, its choreography is still startlingly dramatic, its lyrics are clever and its music full of riches.
There is a strong Tony in Anthony Festa—the role has sometimes seemed namby pamby when set against the testosterone-fuelled gang members but not here—and a charming Maria, with an operatic vocal range. She needs it to for this score. Popular versions of her songs tailored to fit the singer make one forget just how challenging the music is. Mark Mackillop's Riff and Pep Muñoz's Bernardo lead the gangs and there is another strong contribution from Luke Hawkins's Action.
Penelope Armstead-Williams brings plenty of spirit to Bernardo's girlfriend Anita but some of Sondheim's clever lyrics in "America" and the strength of "A Boy Like That" are somewhat submerged by the heavily Hispanic accent and the speed at which Donald Chann conducts them.
Nick Nerio as Chino, Maria's intended, succeeds in establishing character with little material and John Wojda brings out the inherent racism of Lieutenant Shrank. We don't see much of Mel Shrawder's Officer Krupke but the Jets send-up of him and of delinquent psychology is nicely pointed.
Paul Gallis's setting with its mobile rusty fire escapes leaves clear space for dance in front of photographic backdrops (although I found the slow opening and closing of black drapes in front of them an irritation). The set overdominates the more intimate scenes but it comes to life when peopled and its simplicity is matched by the primary colours of Peter Halbsgut's lighting.
On an empty stage and with a plain cloth, the white costumes of the company for the "Somewhere" ballet made this a striking contrast and especially moving, not for a moment becoming sentimental. There is an awkward progression with the jokey "Gee, Officer Krupke" following—the creators felt the need to insert some humour before the tragic twists that follow but the audiences for musicals now can deal with darkness and though one of my favourite numbers here it seems a dislocation.
If this production did not knock me out as the original staging did that is because its innovations are so no longer. Explicit sexuality on stage is now the norm; is that why the choreography doesn't generate the same erotic tension? But this is still one of the best musicals to come out of America strong on theatrical excitement, here backed by an excellent orchestra. Sadly, with its knives and guns, it as topical today in London as it was in the 50s New York contemporary with its setting.
Reviewer: Howard Loxton