West Side Story
Jerome Robbins, Leonard Bernstein, Stephen Sondheim and Arthur Laurents
Opera Australia
Arts Centre, Melbourne, Australia
–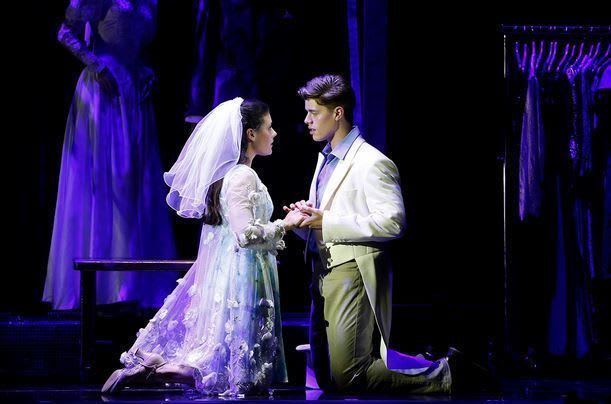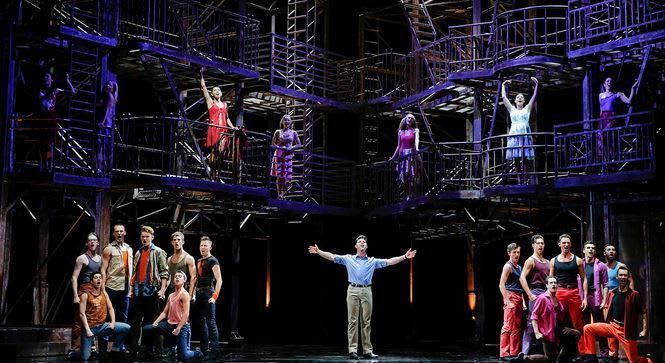 Almost the first thing you see, arriving at Melbourne airport, is a huge screen promoting West Side Story, together with laudatory quotes about the show when it appeared in London six years ago. So are expectations justified?
Opera Australia certainly believed they would be, for it bizarrely booked two simultaneous productions, a new, glitzy one for Sydney harbour, and this more traditional Joey McKneely version, which has toured internationally since 2005.
McKneely once worked for the autocratic Jerome Robbins, who gave composer Leonard Bernstein and lyricist Stephen Sondheim such a hard time, and sticks pretty firmly to his original choreography.
If it seems a little dated now, it's only because it became so influential, and in this production at least it's still the zappy, energetic dance numbers that seize the attention, their brutal, slippery, twitchy moves exactly matching the threatening sounds of the orchestration.
The ensemble pieces are a joy of nervous invention—with Chloe Zuel's Anita leading the Puerto Rican girls in the riotous song of America, and the Jets' quickfire, but carefully enunciated, taunting "Gee Officer Krupke".
Arthur Laurents's book, on which the musical was based, resets Shakespeare's Romeo and Juliet amid a war between New York knife gangs, the lovers being Tony and Maria, and instead of a lost letter, it is a sexual assault on Maria's friend Anita that leads to the final tragedy.
Maria, who survives, is sung by the soprano Sophie Salvesani. It's questionable that such a big role should go to a performer in her professional debut, but the girl has acting talent and a reasonable, if not yet fully-formed operatic voice. Todd Jacobsson as Tony, in contrast, sings more in the style of musical theatre, strong on the big climaxes, less sure on the softer passages, where a concentration on delivery seems to come at the expense of real passion.
Lyndon Watts and Noah Mullins are models of machismo as leaders of the Puerto Rican Sharks and Polish-American Jets, whipped on by Donald Chan in charge of a percussive orchestra.
It's a sad consideration that this revival comes at a time when, in the UK, knife crime has become a topic of increasing concern. Yet, unlike so many lightweight contemporary musicals, this builds to a fearsome climax and a compelling message of compassion. It's extraordinary how lyrics, dance and music come together, and whatever its weaknesses, they make this show well worth seeing.
After its Melbourne run, the McKneely production will be seen in Sydney, Canberra and Adelaide.
Reviewer: Colin Davison