What Falls Apart
Torben Betts
Live Theatre
Live Theatre, Newcastle
–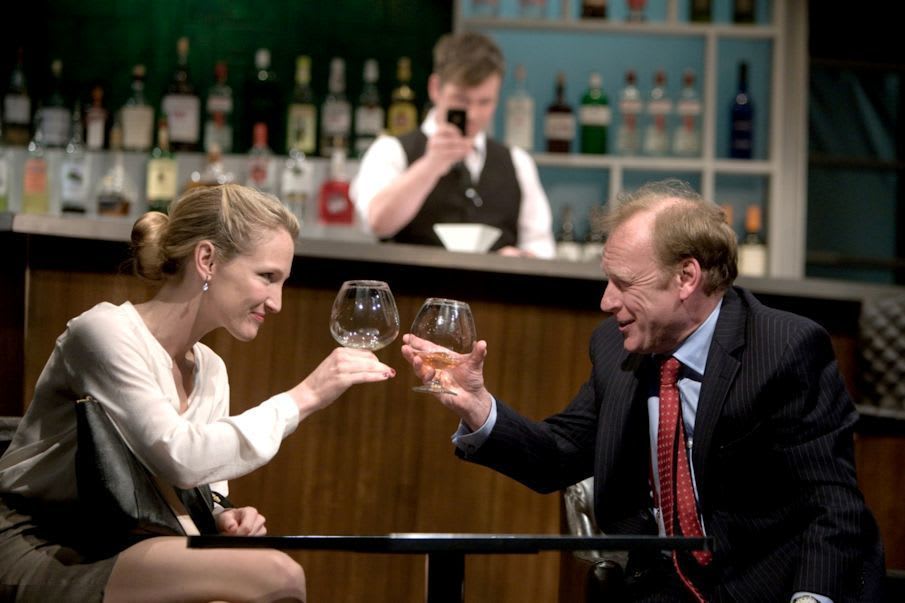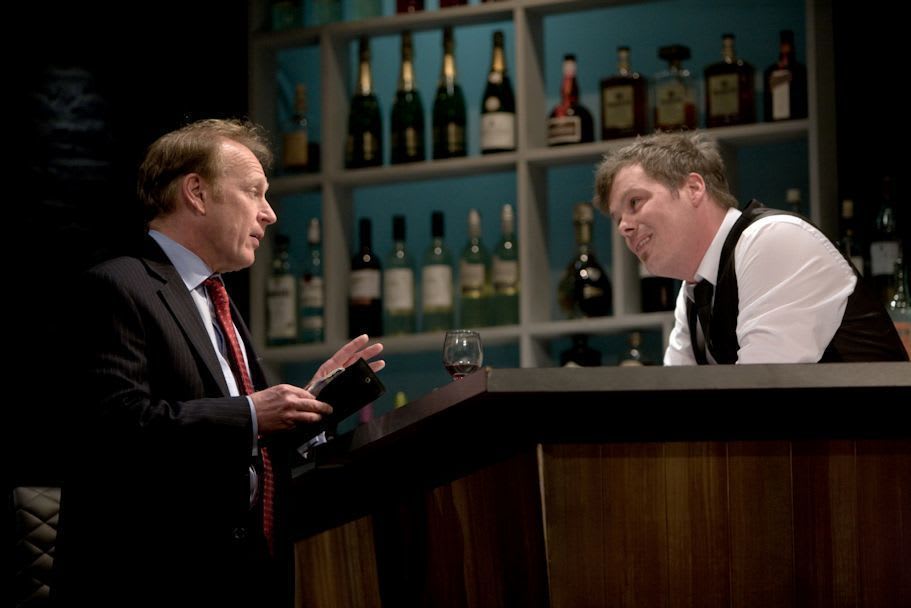 Torben Betts's new play What Falls Apart is something that is really quite rare: a political play which is character rather then ideas—or ideology—driven.
Set in the here and now—more precisely, in a city that is either Newcastle or Gateshead during the current election campaign—it centres on the Labour candidate, a former minister, London-based, now returning to politics and being parachuted into a safe seat. It's late at night and he is sitting alone (apart from the barman) in his hotel's bar.
Of course there are ideas, ideology and ideals. And there's the whole weight of the political history of the 20th and 21st centuries: Churchill; Kinnock; Blair and Benn; Thatcher; Iraq and WMD; the Chilcot Report; The Falklands and the Belgrano; Afghanistan; 9/11; Fascism; Israel and Palestine; Islam; the British Right and the British Left; immigration...
All play their part but not as political themes per se but in the way in which they are woven into—and influence—the lives of the three characters: the politican Tom Savage (Nigel Hastings), the beautiful woman who comes into the bar Venetia Fitzpatrick (Zannah Hodson) and the barman Gary England (Kevin Wathen).
I was reminded of both Tom Stoppard and George Bernard Shaw, partly in the interplay between character and ideas but also in the demands Betts makes on his audience, in the intellectual rigour of the writing and his ability to look afresh at at hackneyed topics, as, for example, his 2008 play Lie of the Land, which looked at the middle class dream of relocating to the country, did at the Edinburgh Fringe.
It is a deeply serious look at the way society has moulded these three very different people and at what happens when their worlds collide, but there is an (admitedly thin) vein of black, sometimes laugh-out-loud humour running through it and it's a tribute to the actors' performances and the direction of Live's Artistic Director Max Roberts that the full power of the piece really hits home in all its complexity.
Saying much more would be a spoiler but I have to add that the stunned silence as the lights went down at the end and the seemingly interminable pause before the enthusiastic applause broke out say it all.
Political plays which eschew agit-prop and focus on the politics through real, fully-rounded and conceived characters are rare and What Falls Apart will continue to have a relevance and impact long after the current election campiagn is settled one way or another.
Reviewer: Peter Lathan