What's in a Name?
Matthieu Delaporte and Alexandre de la Patellière; translated and adapted by Jeremy Sams
Birmingham Repertory Theatre, Adam Blanshay Productions and Nicolas Talar
Grand Opera House, York
–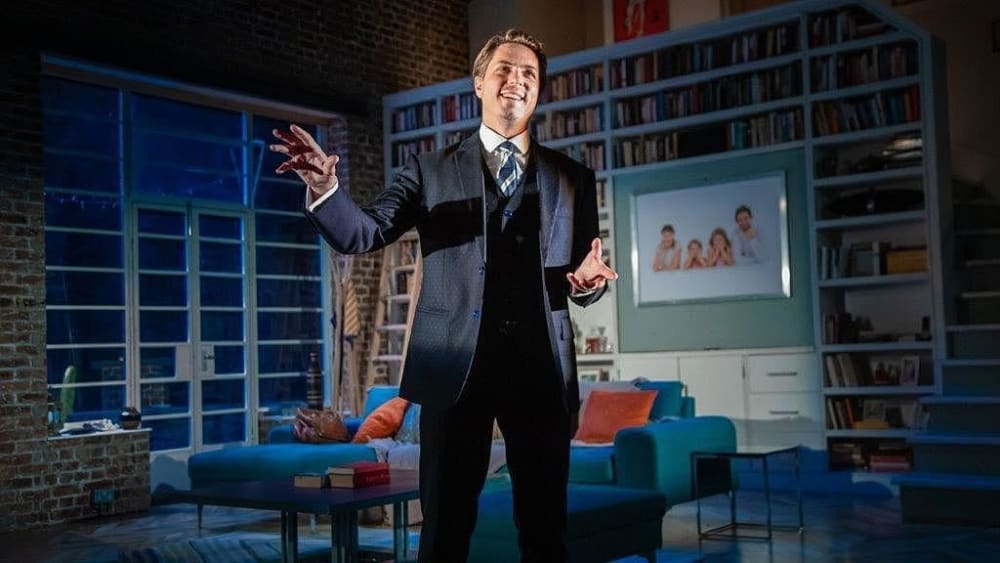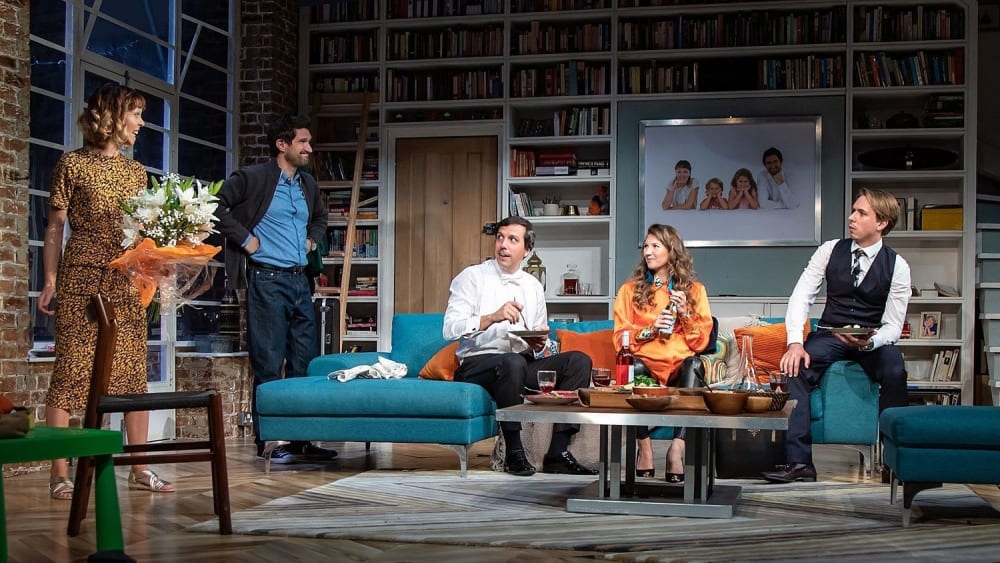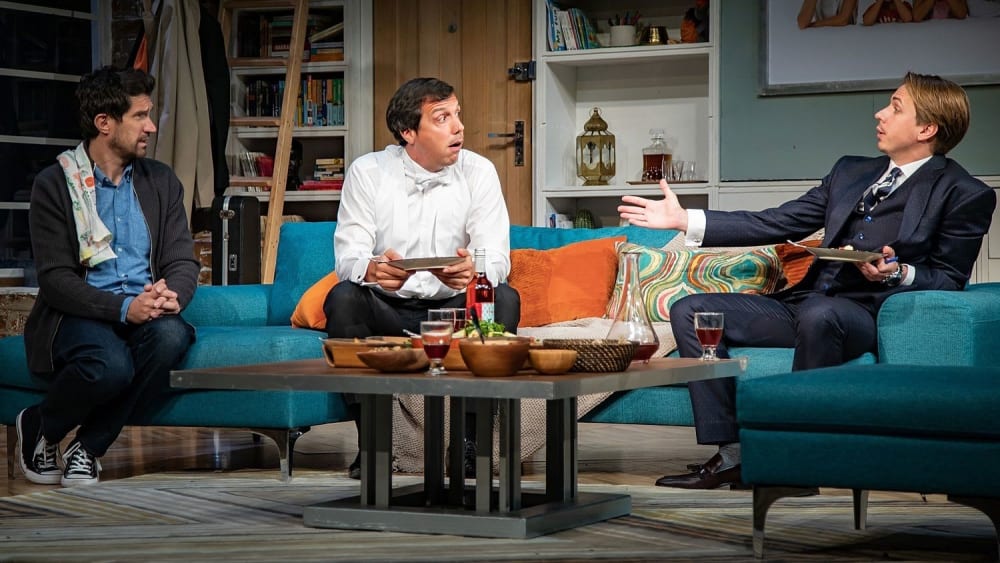 What's in a Name?—or Le Prénom, as it was originally known—is one of the most successful shows to emerge from France in the last decade. Rapturously received by critics and nominated for a slew of Molière awards, the play has become an unstoppable juggernaut to rival Yasmine Reza's Art.
It's hardly surprising therefore that director and translator Jeremy Sams chose to bring What's in a Name? to the British stage, transplanting the action from Paris to Peckham. Indelibly linked in the public imagination to the Trotter brothers, this district has since been crowned the "hipster capital of London".
Adapted from a script by Matthieu Delaporte and Alexandre de la Patellière, this achingly middle-class farce focuses on a small group of family friends who gather at the home of a teacher, Elizabeth (Laura Patch), and her lecturer husband, Peter (Bo Poraj), for a dinner party.
The history of theatre is filled with dinner parties that go awry, and this one is no exception. In this case, the agent of destruction is Elizabeth's younger brother, Vincent (Joe Thomas), a smug estate agent who riles his friends and family by claiming that he and his partner plan to name their unborn son Adolf—or, to be more precise, Adolphe.
What begins as a war of words between Vincent and the supposedly liberal Peter soon gets of out hand, and by the end of the evening all the characters—including meek trombonist Carl (Alex Gaumond) and Vincent's long-suffering girlfriend, Anna (Louise Marwood)—have given voice to their long-held grievances and frustrations.
Jeremy Sams's script is often funny and there are several striking moments, not least Elizabeth's barnstorming exit where she finally snaps after years of being a dutiful wife, mother and daughter. That being said, the material occasionally feels over-stretched, and—despite flirting with taboos—the play ends too neatly for my liking.
The evening is lifted by a strong ensemble cast. Joe Thomas, best known for playing an awkward sixth-former in The Inbetweeners, ably captures Vincent's arrogant charm. Laura Patch skilfully conveys the frustration of a woman who is under-appreciated by everyone around her and Bo Poraj is very funny as her pompous, overbearing husband. Alex Gaumond and Louise Marwood both provide solid support in less meaty roles.
Francis O'Connor's detailed set—with its enviable book shelves, Jacques Tati poster and designer sofa—perfectly captures the play's social milieu.
All in all, What's in a Name? provides an enjoyable—if slightly insubstantial—evening at the theatre.
Reviewer: James Ballands