What songs may do...
Mathieu Geffré
Rendez-Vous Dance
Gosforth Civic Theatre


Listing details and ticket info...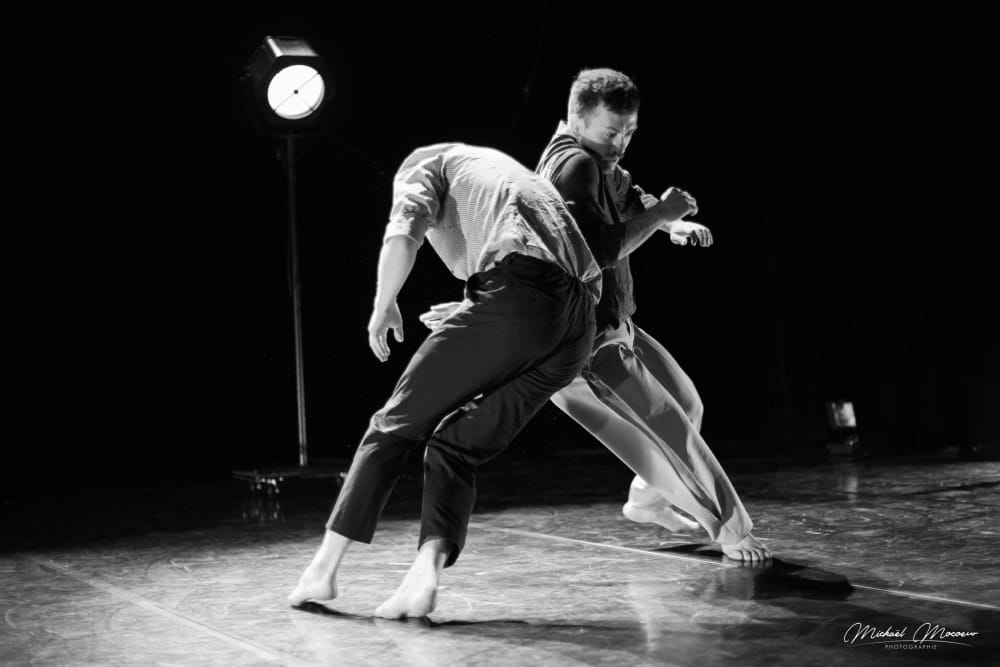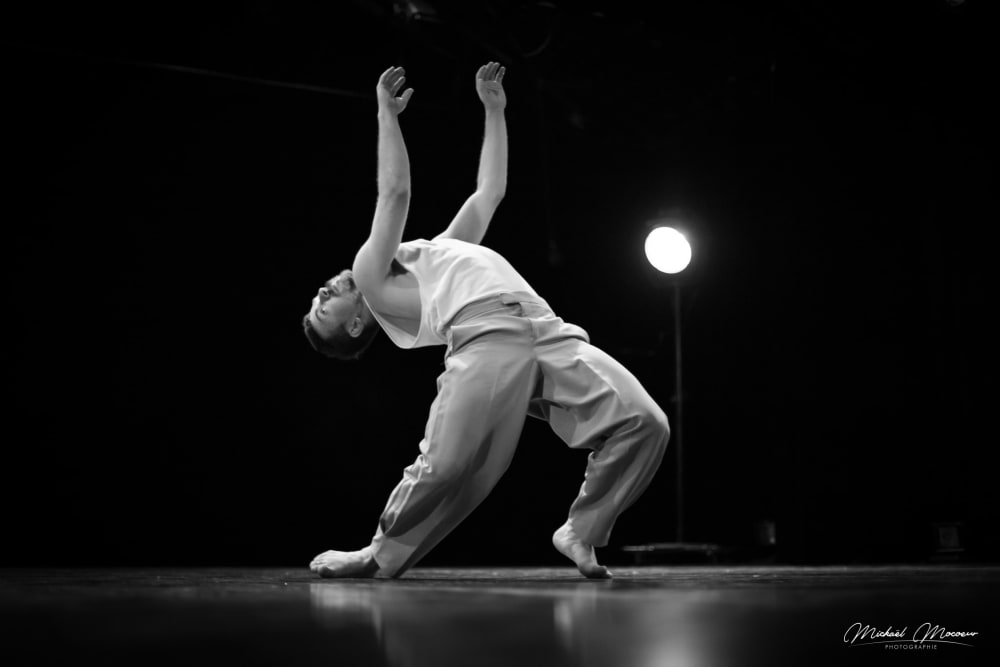 What songs may do is the first full length work by choreographer Mathieu Geffré, Artistic Director of North-East-based Rendez-Vous Dance and the première is the start of a ten-date regional and national tour. Set to some of Nina Simone's finest songs, this duet is about the ups and downs of a relationship, love and all its pitfalls, problems and fragility.
It is a 60-minute, intensely well-crafted and beautifully performed work danced by two men, Oliver Chapman and Paolo Pisarra. They begin by walking slowly onto the stage hand in hand, and as they start to dance to Nina Simone's Feelings, (the key song in the performance, recorded live) it feels like a dance statement about their relationship. From here, it goes into what is clearly a terrible argument or conflict and Mathieu then takes us along this journey, exploring it with great depth, intimacy and commitment. It is accompanied by a sound score of various Nina Simone songs, interwoven with well-placed silences.
The simple but effective lighting by Rachel Shipp supports changes in time, place and mood. The costumes are appropriately naturalistic and clearly very good to dance in. The 'story' is shaped by dramaturg Andrew Gardiner and there's much room for your own interpretation—it's not simply a romance between two men. This is dance at its best, musical, intelligent, well-crafted and moving, drawing in the audience, whilst the other elements support the work rather than overwhelming it. The dancers really are exceptional, performing both complex lifts and quiet moments with equal skill; this is a challenging work to perform.
Mathieu Geffré is an award-winning choreographer with a training from Paris Conservatoire, graduating in 2006. He has danced with companies such as Dansgroep Amsterdam, Noord Nederlandse Dans, and National Dance Company Wales and this pedigree shows. Rendez-Vous Dance is committed to offering relevant and diverse work for a broad audience.
Mathieu began What songs may do... in 2015, creating a 12-minute version; later encouraged to make a full show, he returned to it, continued working on it during the pandemic and we see the result now. The curtain-raiser last night was a short dance work by Liberdade, resident SEN company at Gosforth Civic Theatre, which he facilitated through a number of workshops and the company will work with local communities at each tour venue. I found the digital programme really useful and the whole evening moving, relatable and very satisfying.
The tour continues throughout the autumn to Gosforth Civic Theatre, Oxford Playhouse, The Point in Eastleigh, Lancaster Arts, Capstone Theatre Liverpool, Theatre Hullabaloo, Guildhall Arts Centre Grantham, Pavilion Dance South West in Bournemouth, Kala Sangam Bradford and The Lowry in Salford.
Reviewer: Dora Frankel