What the Animals Say
David Ireland
Greyscale in association with TriForce Promotions
Northern Stage, Newcastle
–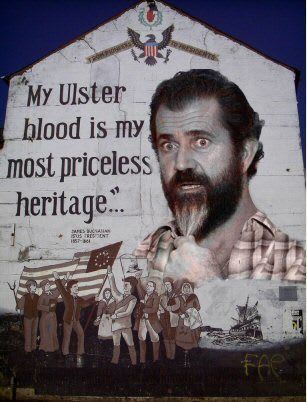 The audience howled with laughter throughout.
Shocking really: two conversations between a racist Ulster Protestant footballer (who captains Celtic) and a rather poncy (and quite justified) failure of an Ulster actor, peppered with all the foul language, bigotry and pretension you'd expect, shouldn't, in these politically correct times, evoke so much hilarity from a cultured, intelligent audience.
But What the Animals Say does and that's healthy. Theatre should show us as we are. As Nick Hytner said a year or two back, no one has the right not to be offended.
Yes, we laughed but we were laughing at these two: it wasn't complicit. This is satire.
But unlike much satire, the characters are not one-dimensional cardboard cut-outs. Writer David Ireland, Huss Garbiya (Eddie the footballer) and Chris Ryman (Jimmy the actor) give these characters a reality which makes them believable rather than simply being types.
The situation is simple: the two meet up for the first time since leaving the same Belfast school as they wait for the Stranraer ferry: Jimmy is going to an audition which could be the making of his career and Eddie is planning to leave Celtic and join LA Galaxy. They get to talking and the story develops from there. To write any more would be to spoil it: suffice it to say that Ireland finds a huge amount of humour and not a little pathos which reveals an awful lot about sectarianism in Ulster, racism, perceptions of footballers and actors and so much more.
It's a short piece—just an hour long—but totally engaging and very, very funny.
Reviewer: Peter Lathan