What The Dickens?
Abigail Anderson, Mark Conway, Neil Haigh and Emily Murphy
Gonzo Moose
Pegasus Theatre, Oxford
–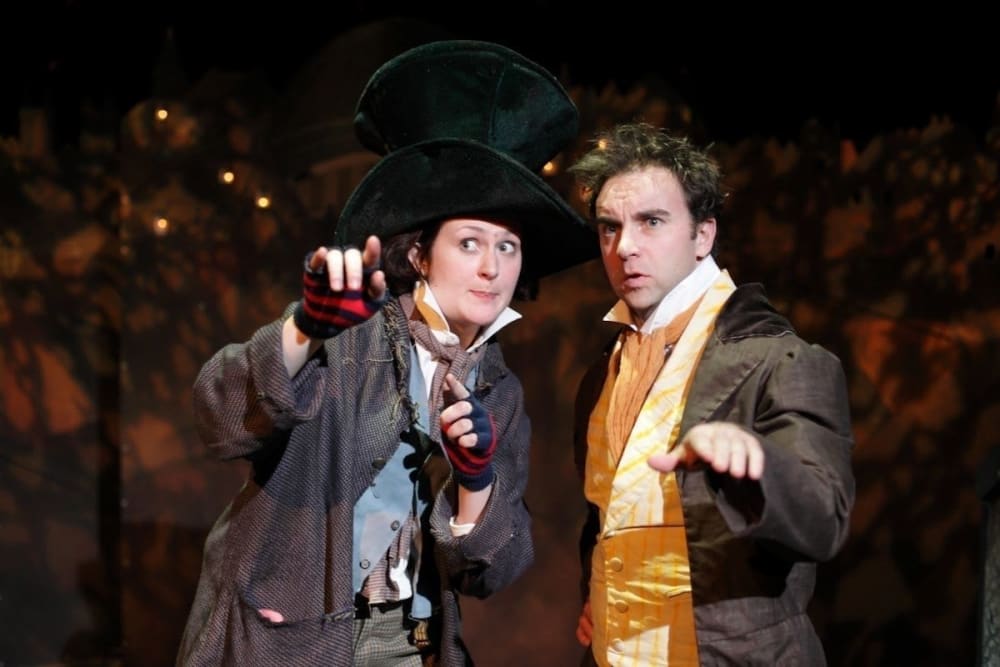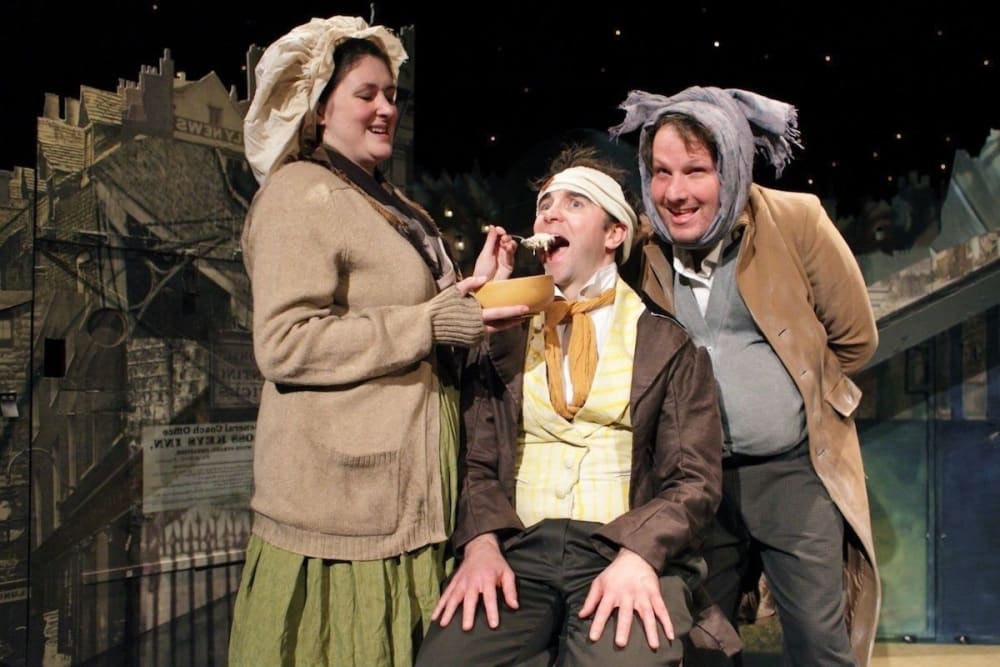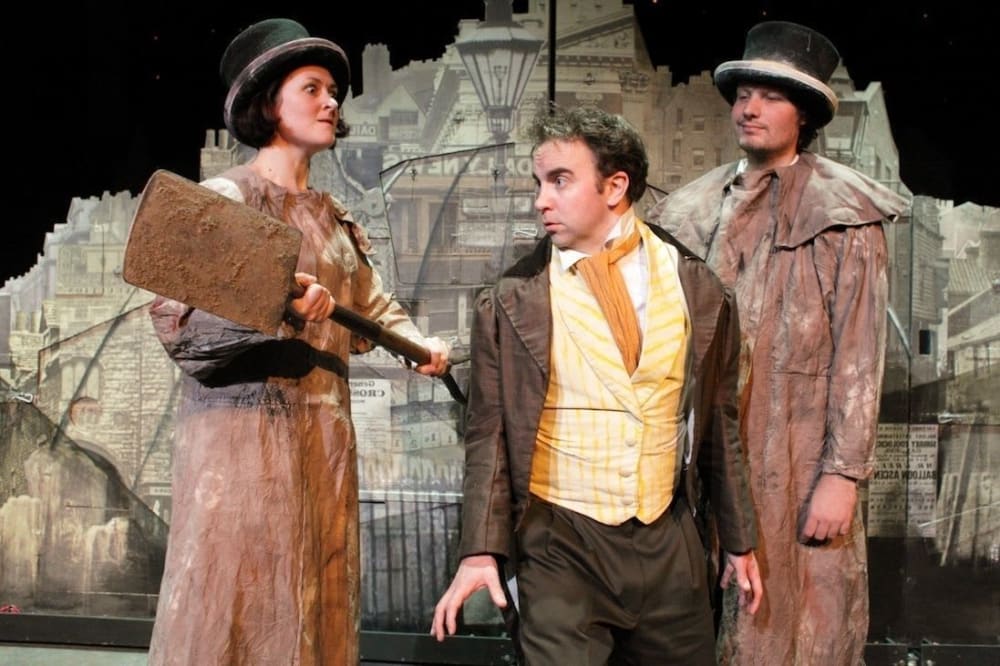 Pegasus Theatre in Oxford is celebrating its 50th birthday this year. The building has seen many reincarnations over that time resulting in the current multi-million refurbishment including a new foyer and auditorium.
It specialises in a range of performing arts for young people and it was their confident youth theatre that created a pre-show curtain raiser What The Dickens? Victorian Experience, a promenade exploration of Dickens's London led by the youngsters dressed in Victorian costume through an intriguing installation as they retold stories of Jack the Ripper and other grizzly tales.
A perfect start to Gonzo Moose's stylish witty production of What the Dickens.
Mandy Dike and Ben Rigby's inventive set design recreates old London town in miniature with myriad rooftops and secret opening doors with lights in the many windows in the background.
The talented cast of three uses it to great effect, climbing on it to create the roof of St Paul's and revolving it to provide all the various scenes—truly sterling work.
Gonzo Moose is an exuberant, physical theatre company who throw themselves wholeheartedly into this madcap adventure of a young Charles Dickens, the excellent Mark Conway, as a rookie reporter on the Morning Chronicle.
He is anxious to report on the gossip and scandal rather than just gathering the facts and is keen to uncover the corruption in the law courts whose lawyers are only there for their expenses—hilarious echoes of the Leveson enquiry.
Neil Haigh and Emily Murphy play countless characters including the comical housekeeper Agatha and the benevolent Lord Rosebury. The two undertakers plying for trade is hysterical as they compete with each other offering discounts, loyalty cards and two-for-one offers.
The plot is plain daft but performed with such pace and commitment with so many split second costume changes that you have to admire the dexterity and skill of the cast as yet other characters are created, such as Ratchet and Screw the body snatchers.
The humour is very Pythonesque, tongue-in-cheek and laugh-out-loud funny with some very effective puppetry. The cast appear to be revelling in their consummate storytelling with great audience rapport.
Abigail Anderson's inspired direction ensures that What the Dickens is a highly entertaining seasonal evening and the perfect alternative to the traditional pantomime.
The Gala performance concluded with Euton Daley, the Artistic Director of Pegasus, who was recently awarded an MBE, cutting the birthday cake. Highly recommended.
Reviewer: Robin Strapp