What We Wished For
Chris Bush
Sheffield People's Theatre
Crucible Theatre
–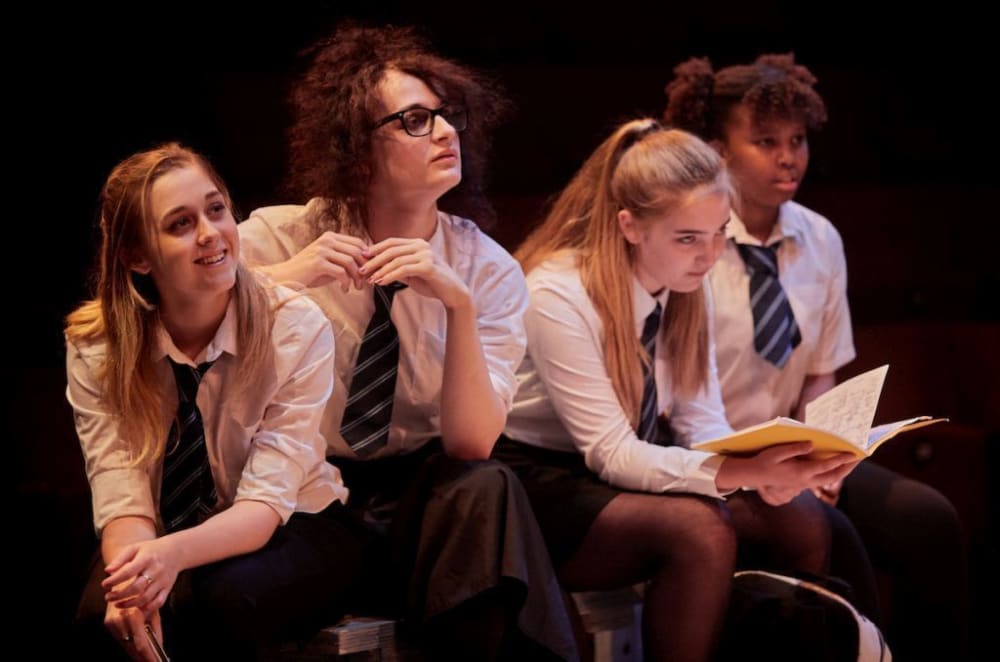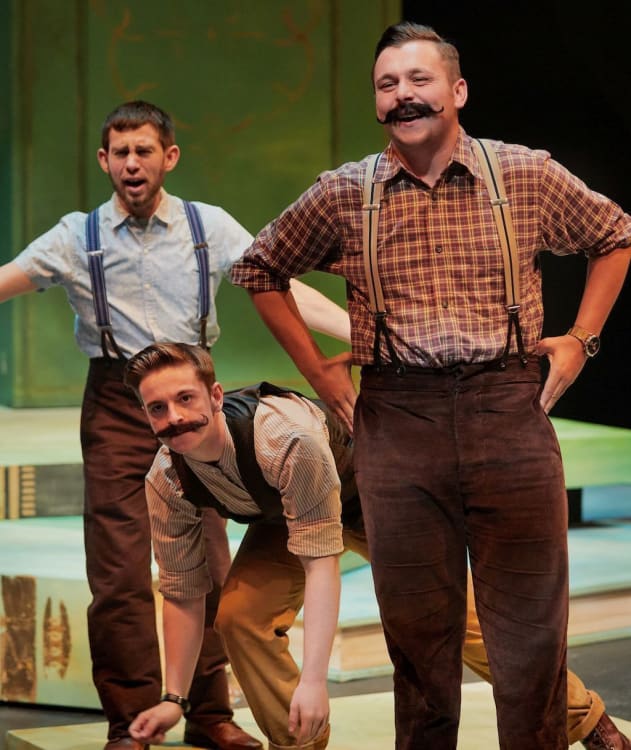 The professional creative team led by director Emily Hutchinson reunite to present another blockbuster community production for Sheffield People's Theatre. This year the focus is on fairytales and urban myths and writer Chris Bush has trawled a wide range of sources to draw together references to wolves.
The large cast of over 70 actors is drawn from the local community and includes performers of all ages, students and senior citizens, the working and the retired, all drawn together by an enthusiasm for theatre and an opportunity to participate in an exciting large-scale production.
Kevin Jenkins's inspirational set is based on pop-up books which open up to reveal a variety of different settings and include usable chairs and tables which are impressively functional.
The wolf costumes, including cleverly constructed masks, inspire fear on a darkened stage and in addition to the many costumes worn by the large cast, the Queen makes a cameo performance in a hat and coat so convincing that we have to look hard to make sure we are not seeing the real person.
The stage is peopled by characters from fairytales updated into a contemporary Sheffield setting. So as well as the threatening wolves we meet Red Riding Hood, The Three Little Pigs, Hansel and Gretel, The Sleeping Beauty, Pinocchio and others.
In providing a narrative structure and greater contemporary relevance, Chris Bush has also explored the archetypal and symbolic nature of these familiar fairytales, particularly as they relate to a child's ability to cope with the unfamiliar and frightening.
So part of the continuing discussion focuses on "the wolf within", how we recognise the wolf in others, curb our own tendency to unrestrained wolfish behaviour, and join with other members of the community to drive the wolf pack out.
This more serious aspect of the production is framed by a performance style which includes comic episodes and a great deal of energetic singing to music composed by Claire McKenzie with Matthew Malone as musical director and Darragh O'Leary as movement director.
As well as the high energy and obvious commitment of the whole cast, there are notable performances from individuals in key roles, particularly those who lead the singing, or are in more extended scenes where individual voices are heard.
But a community project of this kind provides opportunities for every member of the team—on stage, backstage, the professional creative team, the musicians—to provide an evening's entertainment which draws out the best in everyone. In this context, What We Wished For is an entirely positive experience for all concerned.
Reviewer: Velda Harris