When the Birds Come
Tallulah Brown
Debbie Hicks Productions
Underbelly, Cowgate
–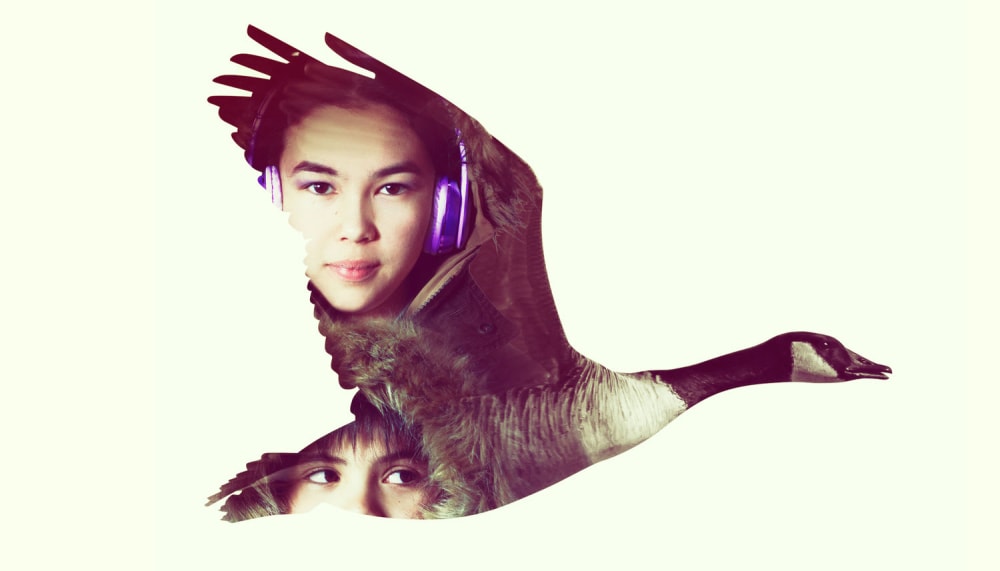 This is a play about the very current topic of climate change, looked at through the eyes of two children living on the Alaskan tundra. And written surprisingly by a Suffolk playwright, but one who has already achieved acclaim with work at a previous Edinburgh Festival and with Hightide, as well as being part of the BBC's writers programme.
Margaret and Stanley are part of a nomadic tribe who have been settled in a township on the edge of the tundra but who are being relocated by the government because of the rising water levels threatening to overwhelm their village.
Margaret is almost 14 and desperate to move to Anchorage and start enjoying the comforts of city life. Her brother Stanley idolizes her but is not so sure about leaving their village and their parents. But Margaret is determined—things are not happening quickly enough for her—and so together they plan to run away to the city when spring comes heralded by the arrival of the geese flocks.
Played out on an almost bare stage, this is a beautiful, if at time meandering, telling of an age old story: the impatience of the young to throw off the trappings of their elders and how progress and change is inevitable—but at what cost.
The two actors who play Margaret and Stanley are absorbing, believable, animated throughout and quickly bring you into their world of living within an almost forgotten tribe on the edge of a great tradition that is being eaten away as their land is—yet maybe only mourned by those from the outside or the very old. And the questions are asked: is progress inevitable? And if it is, can we find away to achieve it without the devastation of our natural resources?
The children are close, siblings of a single mother who has hooked up with a man that can give them a roof in the land of her birth, and yet Margaret has no real affinity with either of them—yearning as she does for the city and its bright lights, pizza on tap and central heating—while her brother Stanley is more of the land and yearns to be a hunter like his stepfather.
As Margaret's plans develop and the time comes closer, the siblings take a trial run and get lost in the forest. This changes both their views and causes Margaret to revise her original intentions, with devastating consequences to all her relationships.
Things never turn out the way we want them of course and the final scene when the children meet again as adults is very poignant and moving, although the play never gives any easy answers.
But the lesson to be taken away here is that climate change is real and it is affecting all of us, yet there seems no real solution to because we are by nature consumerists, yet without a solution we are destined for an inevitable conclusion.
Reviewer: Suzanne Hawkes