When the Fern Blooms
Yevhen Stankovych, libretto by Oleksandr Stelmashenko
Lviv National Opera
Lviv National Opera, Ukraine
–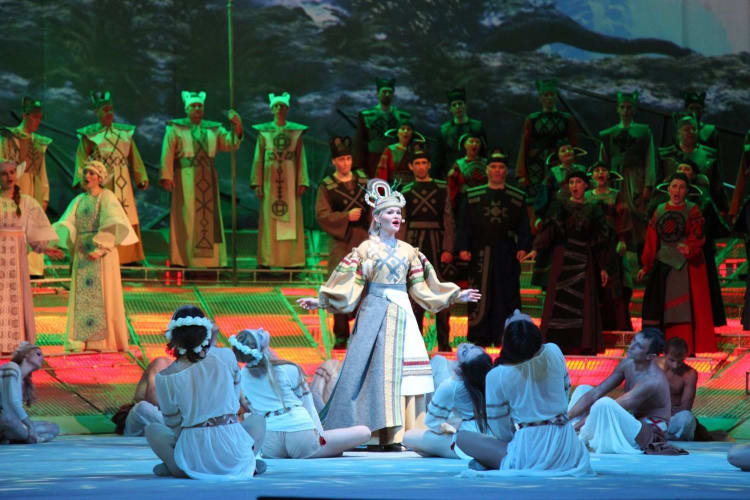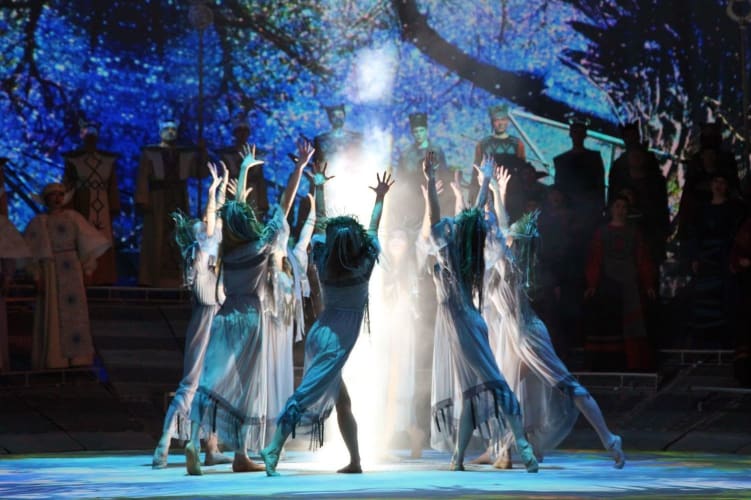 Ukrainian composer Yevhen Stankovych wrote his folk opera When the Fern Blooms in 1977 but it was banned by the Soviet authorities and not seen for forty years; and then only in concert.
It was first staged by Lviv National Theatre in 2017, directed by Vasyl Vokun and conducted by Volodymyr Sirenko, who transformed it and gave it a completely different concept. This performance, which is being streamed, was filmed in 2019.
When the Fern Blooms is a spectacle, a mosaic, a celebration, a pagan festival. Stankovych's music is extraordinary, urgent, aggressive, lyrical, beautiful and ugly.
Oleksandr Stelmashenko's libretto is inspired by the works of Nikolai Gogol, national traditions and folklore and folk ceremonies and epic poems. There is no continuity. The subtitles translate what is being sung. But it is not enough. A synopsis would have been helpful.
I felt I was watching a staged concert. It is not an opera. There is no plot. There are no characters, no arias and no duets. There are tableaux and beautiful video projections on the cyce. The chorus, colourful costumed in folk attire, stand in a semicircle and sing. The dancers perform in the centre.
The dancers have their Stravinsky Rites of Spring moment. But not all the choreography is good. There is a lot of harem kitsch. Some of the dancing is just filling in, keeping things moving while the singers wait to sing.
The final words are a prayer sung by Mykhailo Malafii: "Earth, give your blessing to your child to have a big family."
You can watch When the Fern Blooms online on the OperaVision channel.
Reviewer: Robert Tanitch