When We Ran

Patch of Blue in association with Greenwich Theatre
Pleasance Courtyard
–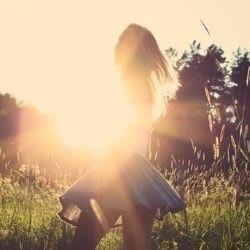 Following last year's poignant production of We Live by the Sea it was always going to be tricky for Patch of Blue to return with something equally powerful but When We Ran stands on its own two feet—much like its lead characters.
It's a tale of family, love, hope and yearning as two girls escape from their segregated community and start a journey in the 'out'. Their primary quest is to find their mother, but their experiences along the way shape their relationship and perception of this big new world.
Sweet without being saccharine, the story is largely an optimistic one and the cast create a whole world on the stage mixing projection with music and live painting on a background of chalk boards.
It is, however, a big play in a very small space which hinders rather than helps any intimacy with the actors almost on top of each other and their rustic set protruding into the action. The ensemble work well together however, and the performances are a combination of touching and comical in all the right places.
With a rousing folksy score and set within a clearly envisaged world, this is a production well worth seeing which, with a little more space and development, could become something even more magical.
Reviewer: Amy Yorston