Where Have I Been All My Life?
Alecky Blythe
New Vic Theatre Company
New Vic, Newcastle-under-Lyme
–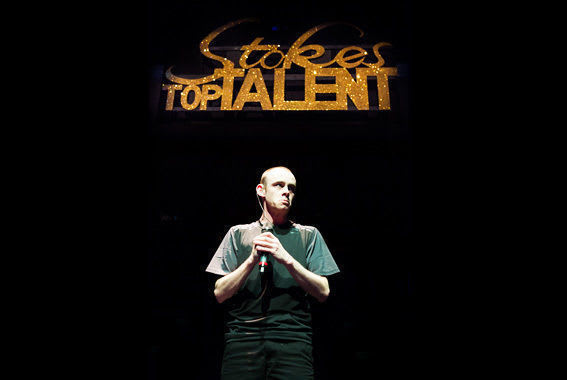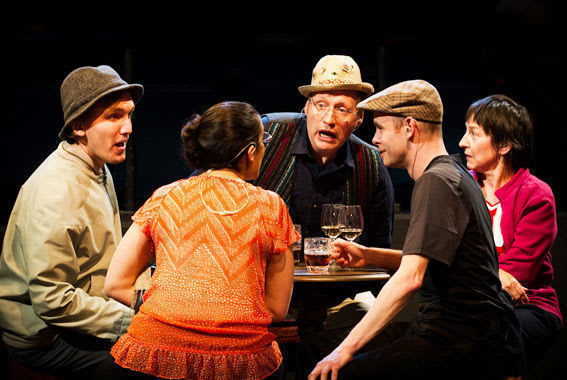 When Peter Cheeseman helped to set up the Victoria Theatre in a converted former cinema in Stoke, he had a particular philosophy: that theatre ought to spring from and reflect the community it belonged to.
Over the years, the theatre and its successor the New Vic in nearby Newcastle-under-Lyme have taken pride in staging plays that speak to the people of north Staffordshire.
Theatre documentaries, as they came to be known, featured stories about local life and local people: mining communities, industrial conditions in the Potteries and a struggle by steelworkers to prevent the closure of their works were all played out on stage to great acclaim.
The theatre company is now celebrating its 50th anniversary. The New Vic has commissioned a new documentary as a celebration of its past, present and future.
Writer Alecky Blythe was given a brief: to create a piece about aspiration and ambition in the Potteries.
While searching for inspiration and getting to know all about life in north Staffordshire, she met contestants who were taking part in Stoke's Top Talent, a competition at the city's Regent Theatre. It's a sort of poor man's X-Factor with a first prize of £1,000 and a small part in the Regent panto.
That gave her the subject matter for Where Have I Been All My Life?. She spoke to contestants who she felt had a story to tell and interviewed them for this documentary.
Here's where the work takes on a different format: the actors wear earpieces and are fed edited interviews which they have to recite a split second after hearing them.
This "verbatim" technique works well; the actors don't have to learn lines and can concentrate on adding depth and realism to their characters.
At times the dialogue is outrageously funny yet almost unbelievable; it's the sort of humour you couldn't make up and substantiates the old saying that there's nowt so queer as folk.
Despite the nine actors playing more than 30 characters between them, there's still chance for them all to shine.
Michael Hugo, a New Vic regular who never fails to impress, is delightful in all his parts, particularly as Mark, the out-of-work youngster who sees the competition as his way out of poverty even though he's got little talent.
Andrew Pollard is similarly adaptable, finding favour with this judge for his performance as Graeme, the camp singer who has the ridiculous notion of combining The Seekers' tune "The Carnival is Over" with Monty Python's "Lumberjack Song".
Peter Temple rises to the challenge of playing 71-year-old Norman, the serious singer who admits he doesn't want to make the final because audiences want "young kids" in panto; Samuel Hargreaves shows all the mannerisms and habits of a 14-year-old as finalist Sam; Mona Goodwin portrays singer Kerry as a cross between Jane McDonald and a star-struck teenager; Angela Bain shines as Mark's mum and Sam's younger, football-mad brother; and there's great support from Rebecca Brewer, Oliver J Hembrough and Ali Watt.
New Vic artistic boss Theresa Heskins directs assuredly while Patrick Connellan's design, with coal dust and broken pottery scattered over the set, illustrates the Potteries' heritage.
Plaudits must also go to sound designer James Earls-Davis who skilfully makes it all happen.
The evening comes to a rousing finale with the optimistic viewpoint that there's hope in Stoke—it just depends where you look.
Critics might say that Where Have I Been All My Life? will have limited appeal outside north Staffordshire. That may be true. But, as one of the judges of Stoke's Top Talent said, whatever Stoke is makes the competition work. And Where Have I Been All My Life? gives a true picture of life in the Potteries in the same way that Peter Cheeseman's documentaries did.
Reviewer: Steve Orme