White Christmas
Music and lyrics by Irving Berlin, book by David Ives and Paul Blake based on the screenplay by Norman Krasna, Norman Panama and Melvin Frank
Michael Rose Ltd, Chris Moreno and The Mayflower Southampton; Theatre Royal, Plymouth
The Lowry, Salford
–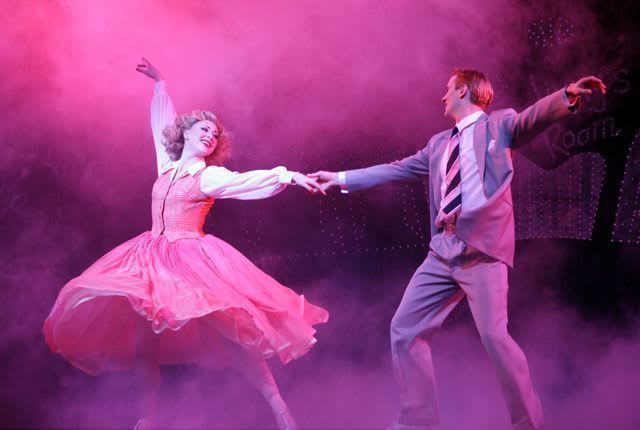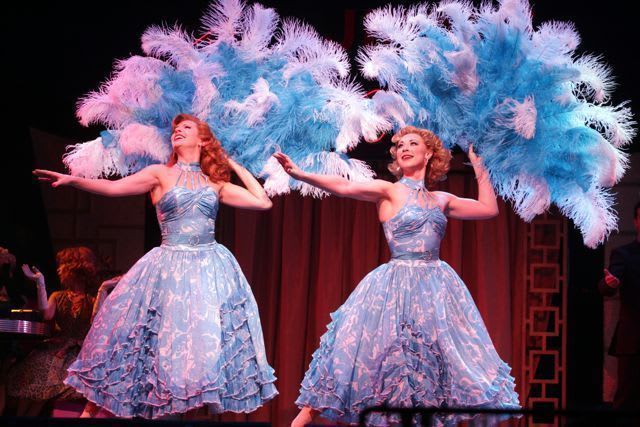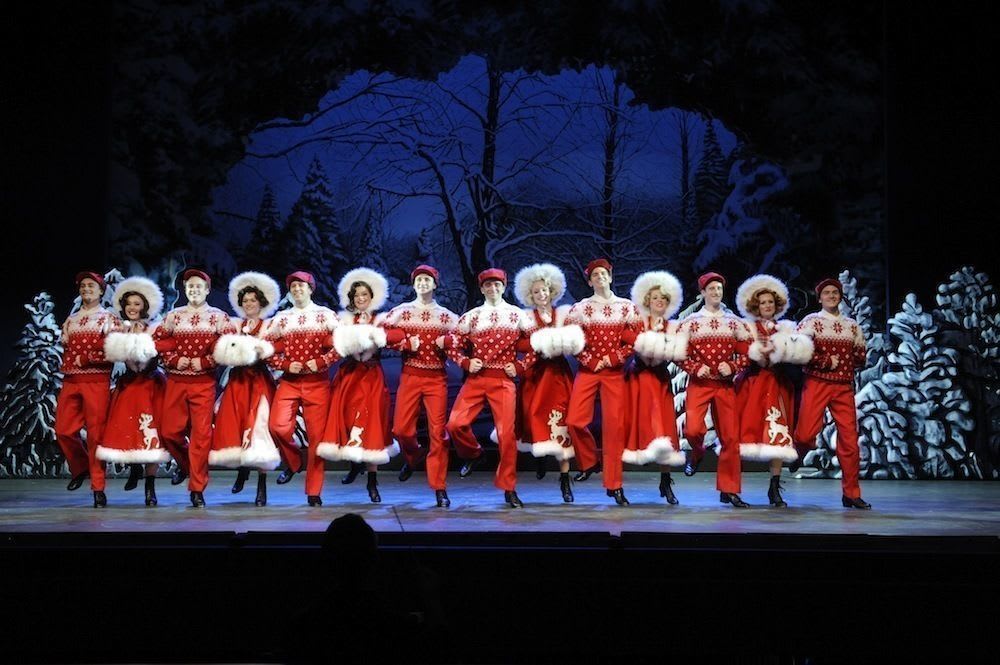 In post-World War Two America, a highly successful song and dance duo set out to help their former commanding officer, General Waverly, by staging a show in his failing Vermont hotel. Finding love along the way might be a bonus for the two men, but what they and the General need most of all is snow. Nothing is better for business in Vermont than a white Christmas.
Snowfall might look beautiful, but it's cold, difficult to navigate and can even be dangerous. Yet, put snow together with Christmas and you have a potentially magical combination. Add to that some very fine popular music and... well.
Given that White Christmas has such broad and enduring appeal, it is a shame that this production doesn't set its sights a little higher than 'comfortable'. When you have Irving Berlin's marvellous music as your safety net, why not aim for 'uplifting' or even 'magical'?
To be fair, the show is always enjoyable, but it never quite captivates. Even the climactic moment, when the barn doors slide back to reveal the arrival of the much-prayed-for snow, falls a little flat (spattered applause from the audience, but not the wave of delight we are craving). This is all the more disappointing given that, elsewhere, Anna Louizos's sets are among the successes of the production, peaking with a sumptuously evoked Regency Room in New York.
The Regency Room scene also provides the vocal highlight, with both Claire Sweeney (as Betty Haynes) and Steve Houghton (Bob Wallace), delivering their most sensitive performances of the evening. Sweeney puts warmth and passion into "Love, You Didn't Do Right by Me", whilst Houghton's "How Deep is the Ocean" is tender and moving, his lightly melodic tones wisely side-stepping comparisons with Bing.
Ken Billington's lighting design adds to the mood throughout and excels on "Blue Skies" towards the end of act one.
For the most part, Randy Skinner's choreography is cosy to the point of tame. The exception here is the act two opener, "I Love a Piano", where Paul Robinson (as Phil Davis, originally Danny Kaye's role) and Louise Bowden (taking the role of Judy Haynes, so memorably created by Vera-Ellen) really go through their paces. Bowden's energy and fluid movement throughout suggest that she would relish the challenge of a more demanding choreographer.
Wendi Peters (Coronation Street's Cilla Battersby Brown) gives Martha Watson (self-proclaimed 'President of the New England Chapter of Busybodies Anonymous') a real hint of Ethel Merman, whilst Phil Cole goes down well as the all too laid back handyman, Ezekiel.
Undoubtedly, though, the acting honours go to Ken Kercheval (yes, he of Cliff Barnes, Dallas, infamy), who brings a rare emotional truth to General Waverly. The General's closing speech, delivered when his former troops arrive for the big show, which could all too easily be smothered in sentiment, is conveyed with gravitas and heart. This General deserves to be saluted.
Towards the end of the show, there is, at last, a moment of simple magic, and I won't spoil it by telling you what it is. Suffice to say that the audience's reaction shows this is what we have been missing.
We drift away into the cold, snowless December night, with memories of a 'pleasant evening', mainly courtesy of some solid performances and that great music.
Your Christmases may not be white, but may all of them, in some small way, be magical.
Reviewer: Martin Thomasson