White Christmas
Music and lyrics by Irving Berlin, book by David Ives and Paul Blake based on the screenplay by Norman Krasna, Norman Panama and Melvin Frank
West Yorkshire Playhouse
Quarry Theatre, West Yorkshire Playhouse
–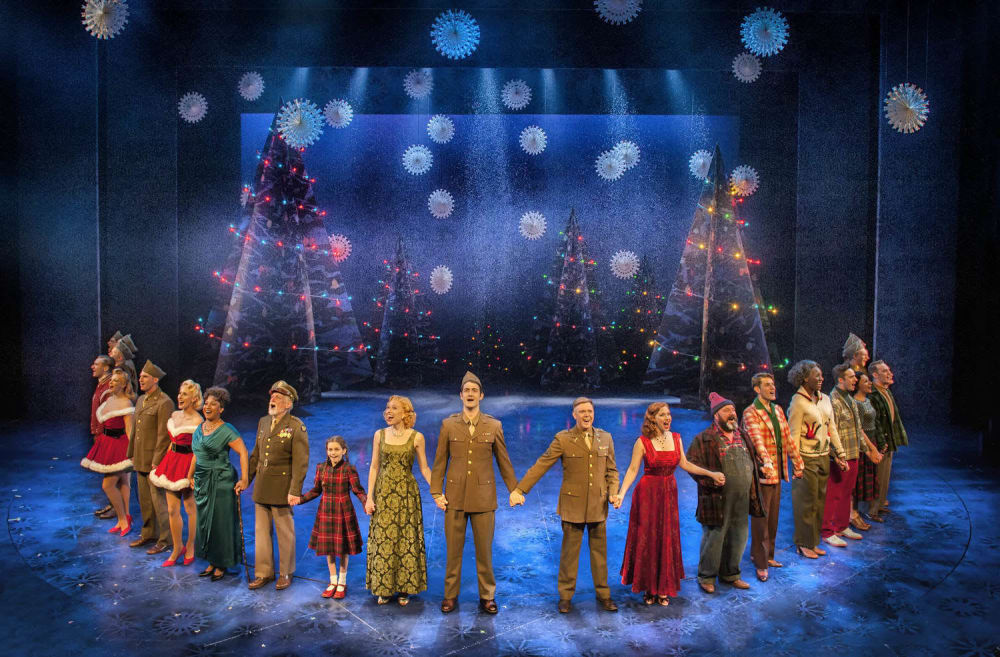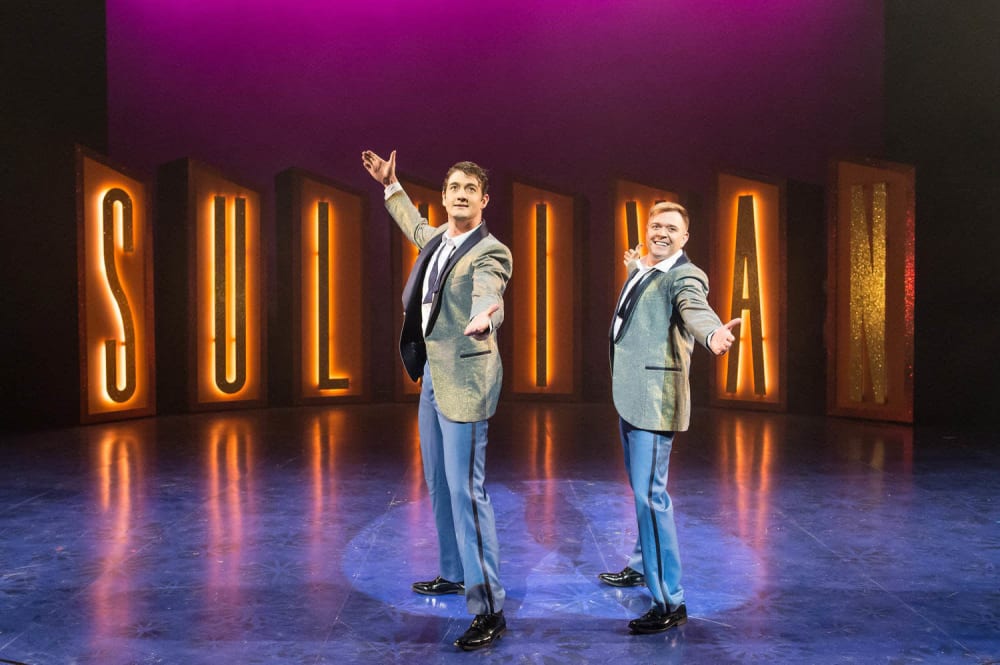 If, like me, you approach American shows in British theatres with trepidation and low expectations—all those terrible assumed accents—rest assured, White Christmas is a winner on all fronts.
And the accents are as good a place to start as anywhere. Credit to dialect coach Rick; he's taken a big cast (into the teens of speaking parts) and given them a genuine mid-twentieth century American twang. Not often you see or hear that on a UK stage.
The whole production is excellent, easily matching the best you'll find in the West End. Austerity might be driving theatre personnel to distraction, but in many ways WYP is thriving on it. Quite clearly the money here has gone on talent: first class performers, direction and overall design.
The sets are creatively minimal, and all the better for it. Only once is there a disastrous lapse, when an absolutely unnecessary hardboard locomotive litters the stage. Otherwise, full marks for set design. So too for wardrobe. The programme is concise and informative. And how wonderful to have six live musicians on stage.
For White Christmas is the great classic seasonal musical par excellence. It tells the stories of two hoofers, Bob and Phil, who meet during the American campaign in Europe WW2. The play opens as the shells whistle and the troops attend an impromptu Christmas entertainment.
But we are soon in New York, where our heroes are wowing the new audiences for television. Then, following the ladies with Bob and Phil, we are in Vermont, where Bob and Phil's old general is facing ruin as an 'innkeeper'. But as one of Irving Berlin's brilliant iconic songs reminds us 'We'll follow the old man...'. Bob and Phil to the rescue. They've performed on the battlefields of Europe, why not a barn in Vermont?
There are tangled love stories and sub-plots, much humour and a dose of appropriate sweet sorrow. But really it's all about song and dance and the strong emotions stimulated by good popular music ("White Christmas", "Blue Skies", "Sisters", "How Deep is the Ocean"... and on). The singing is faultless, the dancing excellent. To see, and hear, a stage full of tap-dancing is a rare treat.
There are of course star roles. The givens are Bob (played by Darren Day) and Phil (Oliver Tompsett). Along with the company as a whole, they both give first class performances.
But—never work with kids and animals. The General's pre-pubescent granddaughter, Miss Susan Waverley, is here given star treatment by the diminutive Gaia Ottman. Only because Nikolai Foster's overall production is so good does Ottman not steal the show as a whole. This is one very mature and winning performance from a young actor with a brilliant stage presence. She's the fairy on the Christmas tree. And when she shows how well she can sing. Move over Judy Garland and Shirley Temple.
The theatre was packed, the audience captivated. White Christmas was given a very well deserved and heartfelt standing ovation. It is the best Christmas show I've seen in the main house.
Reviewer: Ray Brown