White Guy on the Bus
Bruce Graham
Precious Panda Theatre with Neil McPherson for Finborough Theatre
Finborough Theatre
–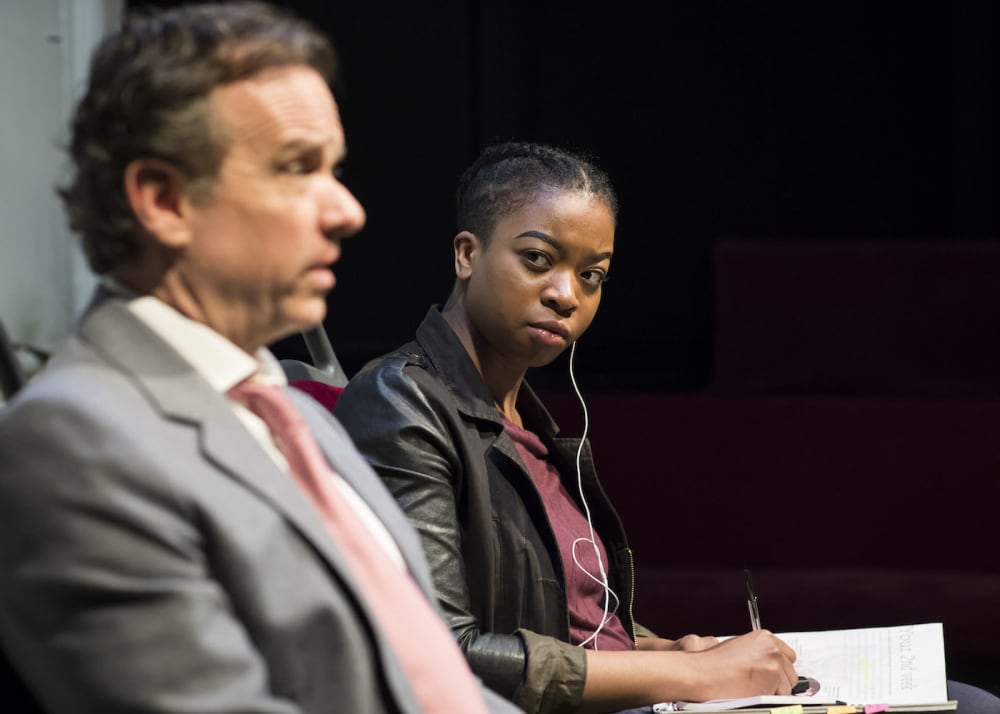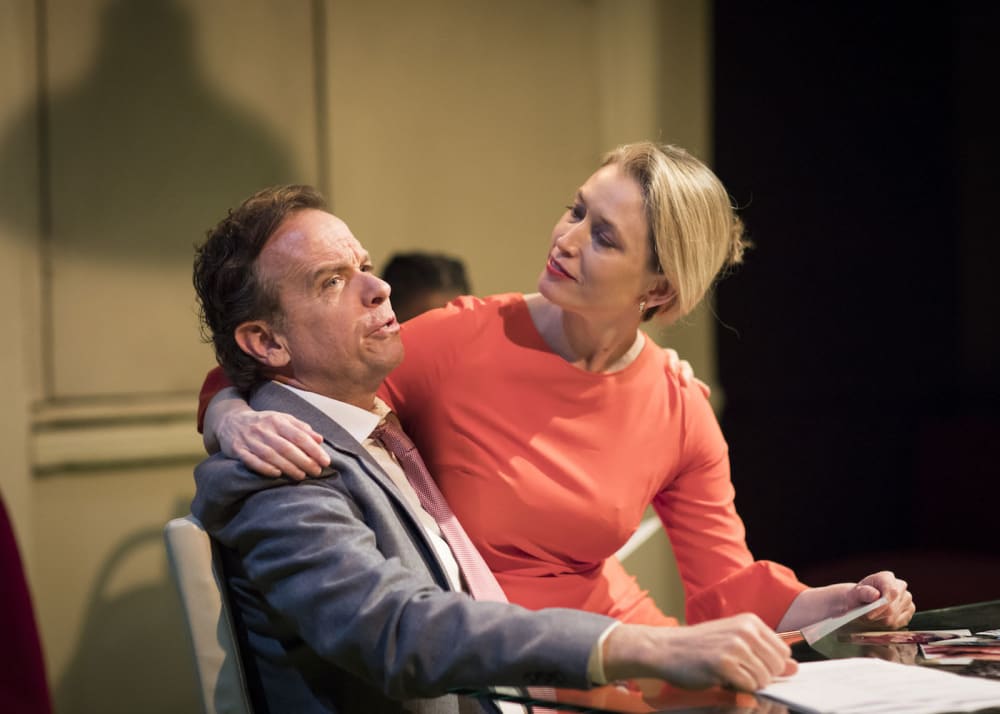 This European première of prize-winning dramatist Bruce Graham's play couldn't be more topical.
Its title character is a financial adviser ("I make rich people, richer") whose company, like Cambridge Analytica, is involved in consumer analytics, gathering information about people through their credit card, loyalty card and Internet actions. The ability to do that is part of the plot, though the play is much more about latent racism as seen through him, schoolteacher wife Roz and their younger friends, less well-off Christopher and Molly.
White Guy on the Bus is set in Philadelphia, an American city where the racial divide is particularly evident geographically and economically. Ray and Roz live a wealthy, attractive, safe area but she works in an inner-city school where 82% of the pupils are black and 12% Hispanic. She's dedicated in her work to make their lives better and has won the National Teacher of the Year Award. She talks particularly about the problems of one disadvantaged lad called Nazim.
Christopher is pursuing academic research into the way advertisers exploit ethnicity in their promotions. Molly wants to move out of what she thinks is a dangerous (i.e. black) neighbourhood and Roz accuses her of racism.
Meanwhile the scene cuts to another part of the set where Ray takes a bus seat next to a black woman, Shatique, the mother of a small boy. She is training to be a nurse and a regular on this route and we later discover its last stop is a penitentiary that she goes to visit. But what is Ray doing so often sitting next to her?
The bus and Ray's home share the stage and Jelena Budimir's production moves instantly from one to the other, but it is not until later that revelations make it clear that they are not contemporaneous. The bus journeys happen later, part of a plan Ray concocts after a terrible tragedy. This is a plot for revenge that will implicate Shatique, the black nurse. Will she go along with it?
To tell much more would be a spoiler and give all away of a plot that is dramatic, sometimes violent and full of surprises. While offering a picture of the inherent racism, even in Caucasians who consider themselves liberals, it also questions black attitudes that blame everything on racism. That is only part of the story, what about economics? But income is often linked to ethnicity. What can you get away with if you have power and money? What price are others prepared to pay?
While the early scenes suggest what is coming will be a reiteration of familiar arguments about racism, Bruce Graham's dynamic and shocking play makes its points very dramatically. It is well served by a strong cast but especially by Samantha Coughlan as Roz, Donald Sage Mackay as manipulative numbers man Ray and Joanna McGibbon as Shatique.
A graphic picture of the segregation of expectation in today's America, it has plenty of resonance for our own unequal society too.
Reviewer: Howard Loxton