Who Cares
Matt Woodhead
LUNG and The Lowry
Summerhall
–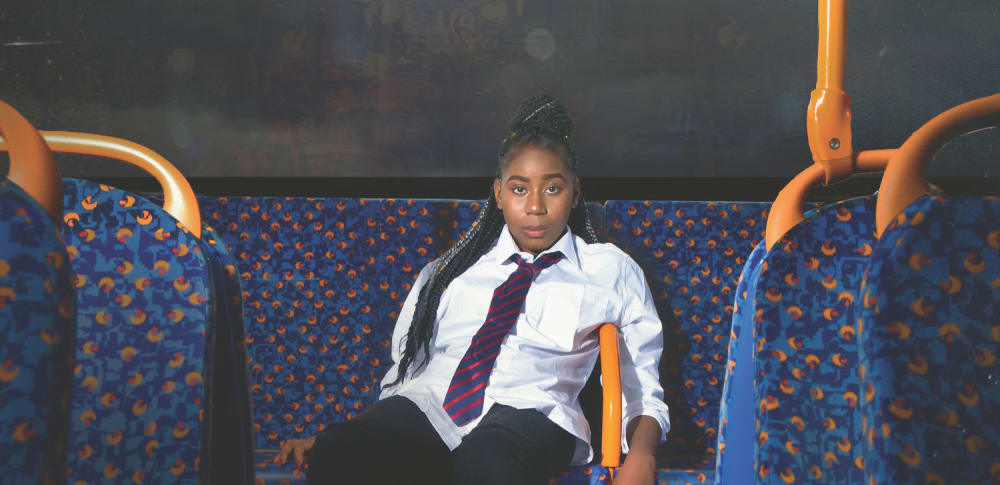 How would you cope with being nurse, social worker, psychotherapist and all-round carer for someone twenty-four hours a day? That's the reality for thousands of children across the UK, who find themselves the sole or main carer for adults and other children.
Who Cares lets us hear three such children, speaking directly to the audience, their stories constructed from interviews. They became carers at a very early age. Nicole (Lizzie Mounter) was only four when her mother became dependent on her after having a stroke while waiting outside the school gates Connor (Luke Jurgen) found himself cooking and cleaning from the age of seven as a result of his mother's severe depression. Jade (Jessica Temple) was aged eight when she began caring for her father following the motorbike accident that paralysed him. In addition, she looked after her younger brother Will who was deaf.
Their days can begin early because of the things they need to do for the person they care for before they can even think about school. Later maybe they have to pick up medication and make sure while they are away from home the person they are caring for is safe. It's hardly surprising, they are sometimes late for school, occasionally absent and often tired.
Nicole tells a harrowing account of finding her mother dragging a knife across her arms. But for her prompt action, her mother would be dead. Yet the ambulance that collected her mother refused to let Nicole accompany her because she was a child.
A similar reasoning means doctors refuse to let the carer attend a medical consultation, despite the child having to worry later about the way to manage any treatment.
This is a confident, engaging performance that, despite the subject matter, is able through music, movement and empathy to convey an upbeat mood. But it always has an eye for the context in which a social care system is being propped up by young carers, unrecognised, invisible.
On 11 August, Lung launched with the CEO of the Fringe Society a national petition to Parliament, calling on them to improve services for young carers.
Reviewer: Keith Mckenna