Wicked
Music and lyrics by Stephen Schwartz; book by Winnie Holman; based on the novel by Gregory Maguire
Marc Platt, Universal Pictures, the Araca Group, John B Platt and David Stone
Leeds Grand Theatre
–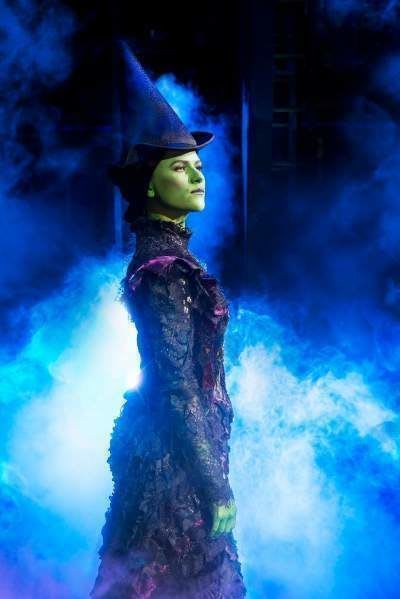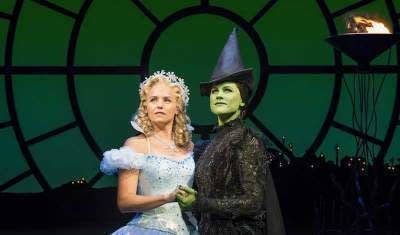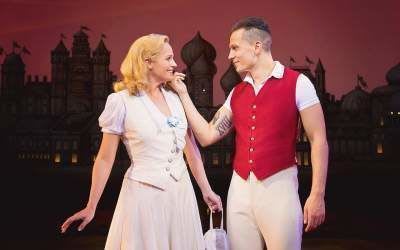 Wicked is truly a theatrical phenomenon. Alongside The Phantom of the Opera and The Lion King, it is one of only three musicals to gross over $1 billion. Furthermore, it has been running continuously on Broadway since 2003 and in the West End since 2006. The musical's stupendous success is even more extraordinary when one considers that the show met with lukewarm reviews upon its arrival in New York.
So what is Wicked's unique appeal? How has it managed to capture audience's hearts? Part of the answer surely lies in our collective appetite for prequels—stories that flesh out well-known and well-beloved narratives. Although many people have read L Frank Baum's The Wonderful Wizard of Oz (1900), I'm willing to bet that most audiences are more familiar with the iconic 1939 film starring Judy Garland. The Wicked Witch of the West, so brilliantly embodied by Margaret Hamilton, is one of cinema's most iconic villains, so it stands to reason that audiences would be interested in finding out more about her back-story.
Adapted from Gregory Maguire's terrific 1995 novel, Wicked charts the downfall of Elphaba (Nikki Bentley)—that's the Witch's name, in case you didn't know—who, it turns out, wasn't wicked after all.
Spurned by her father because of her green skin, Elphaba enrols at Shiz University where she is ostracised by her fellow students. After a period of mutual hostility, she becomes friends with her roommate Glinda (Helen Woolf)—the future Good Witch of the North—but the two young women eventually fall out over a man, the dashing Prince Fiyero (Aaron Sidwell).
When the fraudulent Wizard of Oz (Steven Pindar) tries to recruit Elphaba to help him carry out his evil, authoritarian schemes, our heroine refuses, and she quickly finds herself branded an enemy of the people.
Over the course of the musical, we also discover how the flying monkeys got their wings, how the Tin Man lost his heart and how Dorothy came to arrive in Oz in the first place.
Maguire's reworking of Baum's original novel is an ingenious piece of literary reinvention, cleverly structured and rich in political insight. Based on what I had heard about the musical, I was pleasantly surprised to find that Winnie Holman's book cleaves so closely to its source text. The musical may be sweeter and less adult than its predecessor—there are fewer murders and extra-marital affairs, for example—but it is far more substantial than I expected.
That being said, Elphaba's appeal as a heroine has not fully survived the adaptation process, meaning that I found myself rooting for Helen Woolf's charmingly naïve Glinda over Nikki Bentley's po-faced Elphaba. This is not to dismiss Bentley's powerhouse performance, however, nor her spine-tingling rendition of "Defying Gravity"—the highpoint of the evening.
With the exception of the latter song and the much-loved "Popular", which Woolf performs with great comic skill, I found most of Stephen Schwartz's score pleasant but forgettable. Nevertheless, they are gamely performed by a gifted ensemble.
Overall, Wicked impresses most as a visual spectacle. Eugene Lees's wondrous set design blends the worlds of steampunk and Hogwarts to thrilling effect, and Susan Hilferty's dazzling costumes help to transport the audience to Oz.
I attended this performance with a devotee of the show and I can appreciate why some people are obsessed with Wicked. I can't lay claim to such strong feelings myself, but I found it entertaining with brisk direction courtesy of Joe Mantello and quirky choreography from Wayne Cilento.
Reviewer: James Ballands