Wicked
Music and lyrics Stephen Schwartz, book Winnie Holzman
The Lowry, Salford
–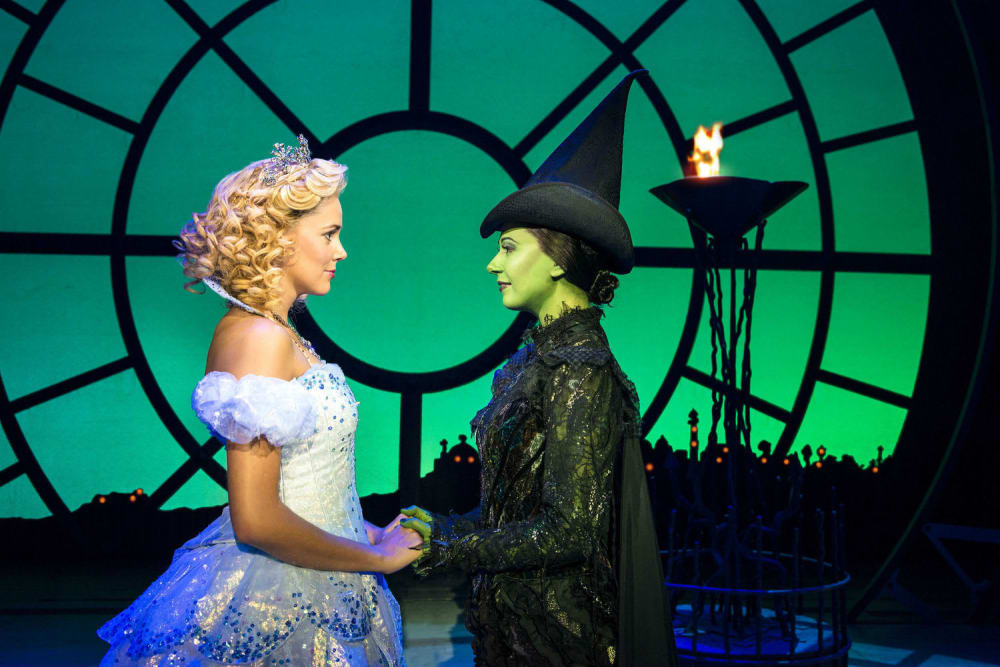 The witch guide to good and evil is back for its second spell in the region, and looks certain to conjure up even more converts to this musical theatre phenomenon.
And like all the best magic tricks it's better if you don't try and figure out why it works and maybe just sit back and marvel at the sheer audacity of it all.
From curtain up, to the obligatory standing ovation—that rips through The Lowry like a Mexican Wave—few are going to feel they have had anything less than a Wicked night out.
Working backwards from the story of the Wizard of Oz, Stephen Schwartz's musical imagines what might have first made a Good Witch (Blonde and Ruthless) and a Bad Witch (Green but Good). So the answer is more complex than you might have imagined.
Knowing a little about Oz folklore will help, and at other times a doctorate in Rational Choice Theory might not go amiss. But like that wise frog Kermit once lamented It's Not Easy Being Green and Wicked turns colourful cartwheels in illuminating the fact.
A large part of its attraction has to be Susan Hilferty's costume designs and Eugene Lee's staging. In fairness, its two principal anthems—"Popular" and "Defying Gravity"—only stand out because much of the remaining music just carries the sung-through story along.
Emily Tierney, as Good Witch, and Ashleigh Gray, Bad Witch, do full justice to both songs and roles, the former making a particularly stiff-limbed Barbie Doll out of the glistening Glinda.
For all its fun and exuberance, Wicked reveals itself, on a second showing, to be a musical for our more hard-bitten times. It's actually also gently subversive, especially in the way its characters occasionally 'conversationalise' in a style that President George W Bush tried to pioneer. Schwarz has admitted as much, to the similarity between his show's scheming Wizard and old 'Dubya' himself!
Every age does indeed get the musical it deserves.
Reviewer: David Upton