Wild Bore
Zoe Coombs Marr, Ursula Martinez and Adrienne Truscott
Soho Theatre, and Malthouse Theatre
Soho Theatre
–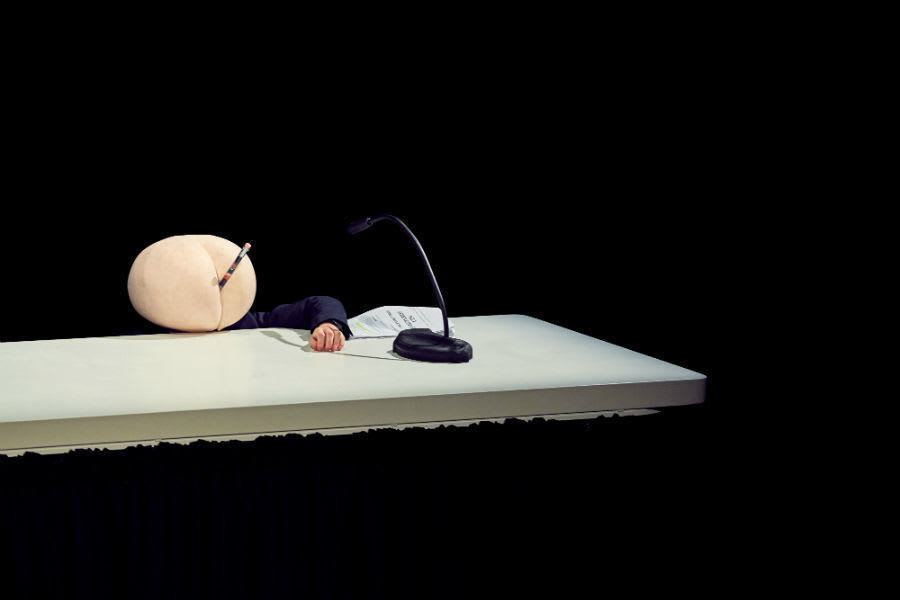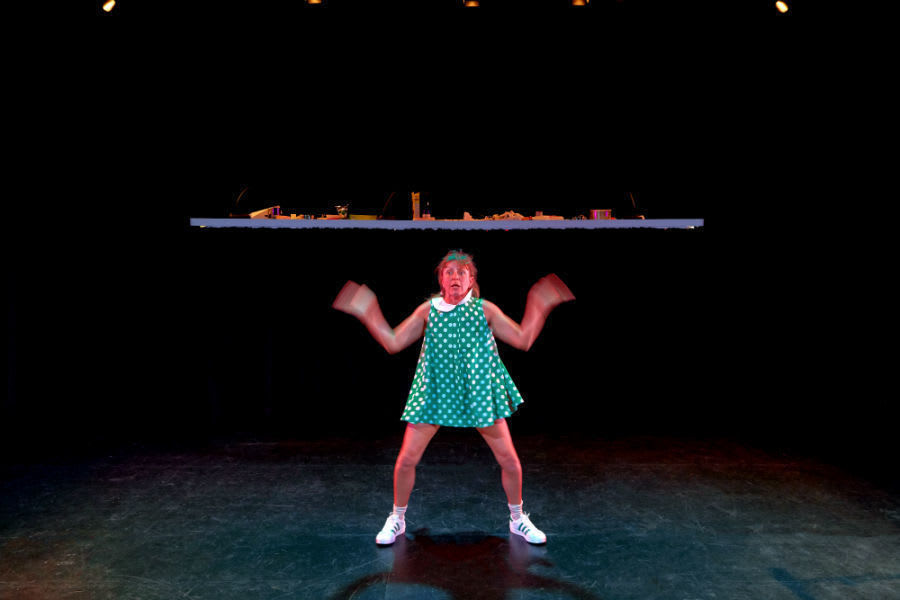 Wild Bore is an affectionate and gently satiric hour quoting and mocking extracts from negative reviews, mostly of the performers own shows.
It begins with Zoe Coombs Marr, Ursula Martinez and Adrienne Truscott sticking their naked bottoms above the edge of a trestle table and wiggling them as if they are speaking the words we hear.
To vary this rather static sequence, one of the bottoms tries to smoke a cigarette and another places two cartoon eyes on the cheeks of her bottom.
That is act one.
In act two, they wear face masks which resemble bottoms that appear above a different trestle table on a higher level.
Getting a bit excited, they chuck food about, eat some of it through the bottom masks and excrete a thick brown sludge that I suppose could be chocolate.
Some of the extracts from the critics get a laugh or a smile from a number of the audience members, and why not, since they were often written to get a laugh as in their quote from Rex Reid's very entertaining review of David Mamet's play China Doll which claims "Al Pacino walks like an anchovy and looks like an unmade bunk bed."
Even the people who walked out of Wild Bore give the performers the opportunity for a joke. "That will improve the sightlines," says one of them.
In passing, they mention that male producers and others like to get women's clothes off. It is only a fleeting reference though they do play a bit of the fast chase music from the Benny Hill Show which often accompanied the comedian lustily pursuing women.
While the three women take their clothes off elsewhere, an Asian Transgender artist (Krishna Istha) who is not in the programme arrives on stage to offer some political comments about white male privilege and the programming of the Soho theatre.
The three naked women return to run a few circles before settling naked into a tableau which we are told is still clothed in white privilege.
It is all very silly, slight and lightly cynical. It may get more people to read the critics and even come to this show.
Maybe some of them will even enjoy it or maybe not.
Reviewer: Keith Mckenna