WiLd!
Evan Placey
tutti frutti (with CANDAL at Nottingham University)
Waterside Arts Centre, Sale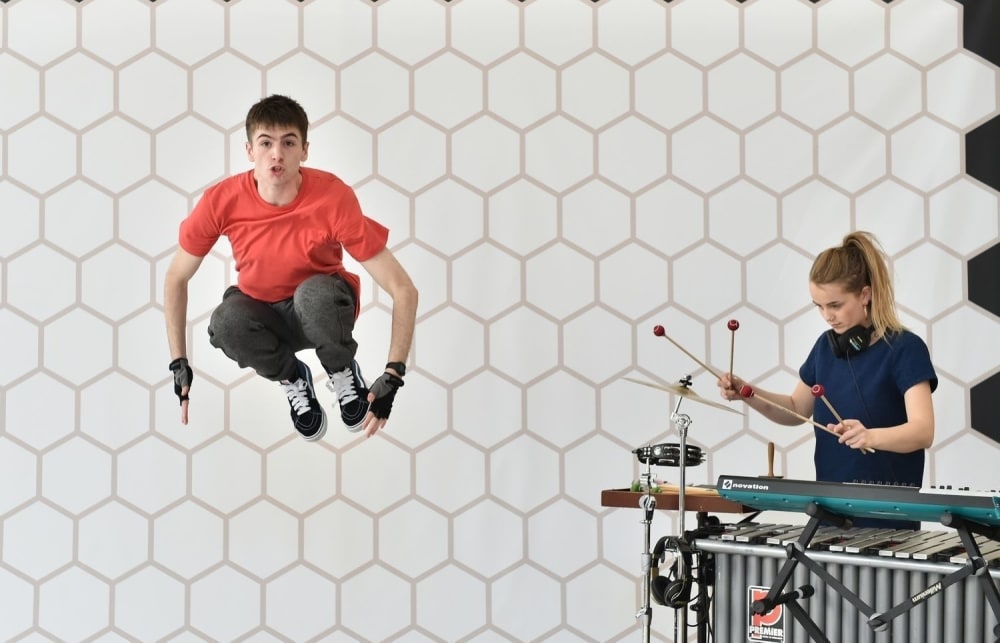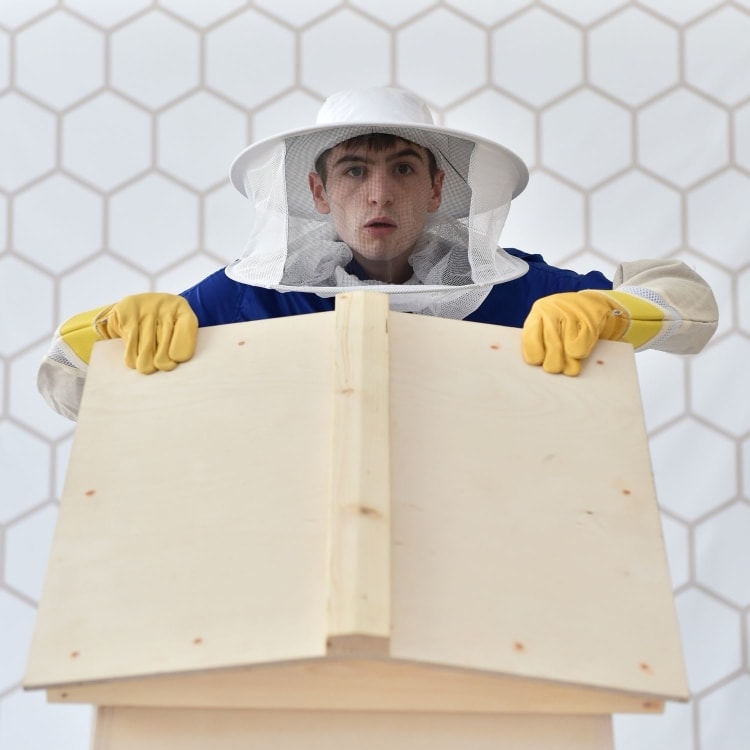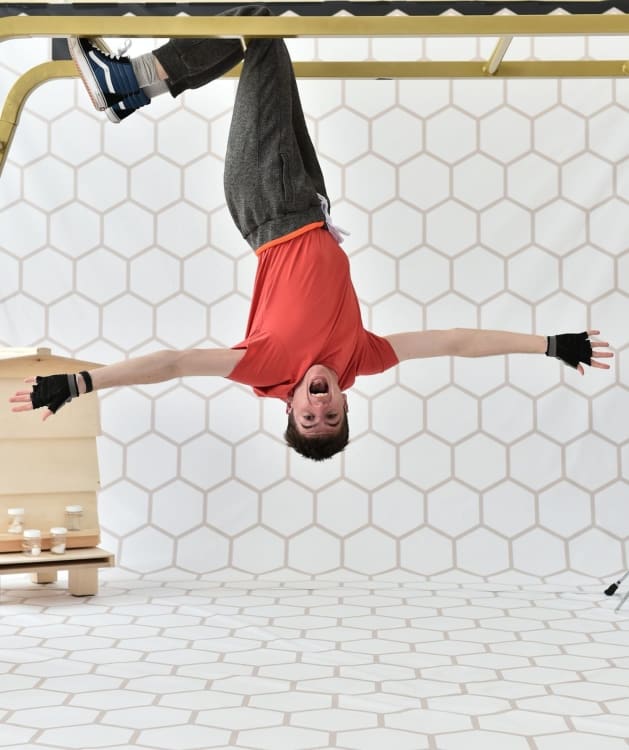 It's a brave move to tackle a subject like ADHD (attention deficit hyperactivity disorder) in a drama aimed at children. The condition remains imperfectly understood, some aspects of its treatment disputed and controversial, its causes still a mystery. Moreover, in the wider community, children blighted by the condition are more likely to encounter impatience and irritation than sympathy and understanding.
tutti frutti's production of Evan Placey's WiLd! (with the collaboration of CANDAL at Nottingham University) is funded by the Wellcome Trust, granting the show sound provenance in matters scientific.
Billy (played with energy and acrobatic aptitude by Rhys Warrington) launches into an introductory self-description with breathtaking pace, utilising a climbing frame and trampette as he talks at us. Warrington's unremitting fidgeting and twitching communicate the interminable, restless energy of Billy and make us aware of just how painfully difficult it must be for him to "just sit still!"
Billy's condition constantly gets him into trouble. Exclusion is a looming prospect, and his weary mother's life seems to be one of constant apologies. Worse than that, his dad has left home (because of him?) and Billy doesn't even know if he'll put in an appearance for his youngest son's eleventh birthday.
Billy is obsessed with bees. His dad's job includes tending hives on the roof of a nearby high-rise. The connection between the hyperactive boy and the industrious insect is a useful one, dramatically, but under-developed. A clever parallel, between the fog in Billy's brain and the confusion of the bees in smoke, feels underwritten. Moreover, the climactic incident between Billy and the bees lacks dramatic and emotional punch. Even among the younger members of the audience, there is no sense of alarm or concern for what an angry swarm might do to Billy.
The play is more a series of incidents than a dramatically-driven narrative. The various threads—school, home, medical experts, bees—never quite tie together, which significantly limits our empathy for Billy, despite Warrington's best efforts.
The humour in Placey's script targets the parents more successfully than their children. (An interesting comparison can be made with Action Transport Theatre's recent shows, which skilfully manage both.)
A seventy-minute running time is a bit long and, whilst today's young audience sits admirably still (having been instructed by Billy), their engagement seems polite rather than enthralled.
There's some clever staging: frames from a beehive become windows through which Billy's parents argue; the bees themselves are brought to life by light projected against a honeycomb backdrop. Molly Lopresti's ingenious percussion adds an intriguing soundscape, but her presence on set, rather than closer to the wings, can sometimes distract from the narrative.
Today's audience is small (in both senses of the word). It may be that children closer to Billy's age would be more stimulated and provoked by WiLd!. Often, when children are grabbed by a show, the auditorium is all abuzz once the curtain falls. Not so today. Perhaps the bees have got their tongues?
A commendable attempt at addressing an important subject.
Reviewer: Martin Thomasson