Wilderness
Kellie Smith
Hampstead Theatre
Hampstead Theatre (Downstairs)
–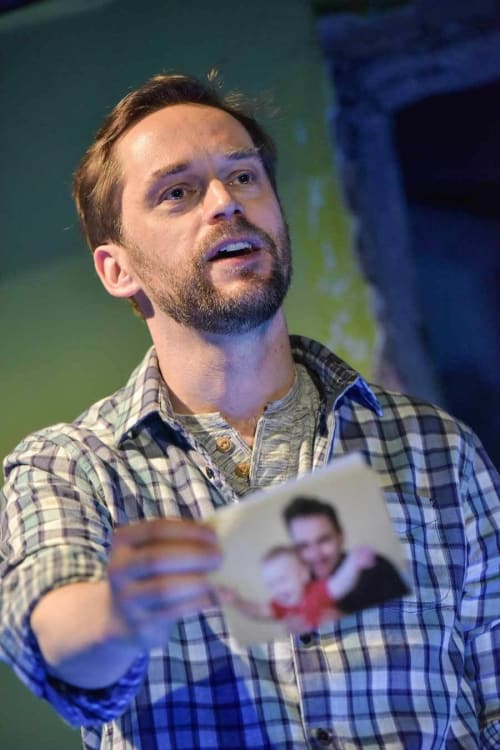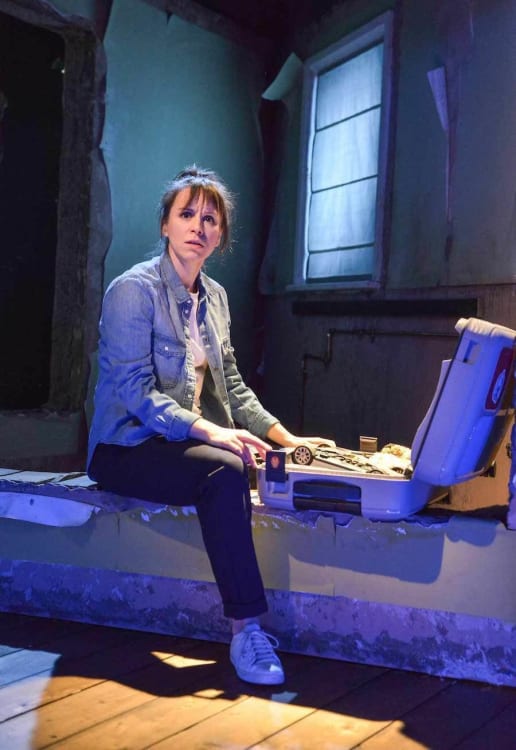 The most recent figures for UK divorces are 101,669 in 2017 with nearly half of them involving children under the age of 16. How do such parents explain to the children that they are splitting up?
That is where Kellie Smith's new play starts: with Anne and Joe trying to tell their son Alistair, and they are being very careful to emphasise that they both still love him, that things will actually be better, for they know how traumatic this is for they both come from broken homes.
Alistair doesn't appear: the audience become him, but they are also observers to other aspects of his parents' lives after separation as what was supposed to be an amicable arrangement turns into a battle over Alistair.
Designer Lucy Sierra provides a setting of intersecting walls with holes blasted through. It's a metaphor for both their conflict damaged marriage and the continuing division between them. Against this neutral background, the action can move between homes or to a shack Joe built in the woods, a riverbank or a lawyer's office. It also allows director Anna Ledwich to leave Anne or Joe still seen in the shadows as they are talked about by the other.
Natalie Klamar is an increasingly agitated, motor-mouthed Anne, never still. She has been obsessively close to her son since his birth when, apparently stillborn, he took his first breaths only after being held in her arms. Finlay Robertson's Joe seems more levelheaded and much posher sounding. He is desperate to share things with his son in a way that his father didn't but, though he seems calm, frustrations can build up to explosions.
Joe knows himself better than you might think. He met his new girlfriend Stephanie when, depressed, he was looking for therapy. She, warm and outgoing, seems perfect but Allison McKenzie subtly registers her growing resentment at coming second to the importance of Alistair. She didn't want kids herself but at first gets on with Alistair; but what happens when she is unexpectedly pregnant (and was it unexpected)?
Anne seems to have found a new man too, a marathon runner played by Richard Frame (who also plays Joe's now-responsible father) but he's with her for a good time, not to be stepdad.
In a more naturalistic setting, this couple might seem over-boldly drawn, but this is a compacted picture of a tense situation and those who have experienced a split-up like it will recognise its authenticity.
Wilderness doesn't take sides. It shows how difficult things are for everyone, including Alistair. Acted with intensity, its hard-hitting honesty is fortunately relieved by lighter moments and even some laughter.
Reviewer: Howard Loxton