Will, or Eight Lost Years of William Shakespeare's Life
Victoria Baumgartner
Will & Co
Greenside @ Royal Terrace
–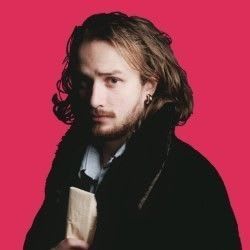 "England, 1585. A young Will Shakespeare (Sam Veck) is living in the peaceful town of Stratford-upon-Avon in the heart of England with his newly-wed wife, Anne (Victoria Baumgartner). However, something's missing."
"If only your words could change the course of time." And here it does. If you are expecting some dry, boring but well-researched lecture on Will's history, you won't get it. But you'll be glad you stayed for the hypothesis.
Anne will let restless Will go a-wandering as he needs, for she is certain of his return. This production also puts forth the concept of Will's secret relationship with the engaged Earl of Southampton (the elegant Jack Spencer). He rebuffs Will ("If you could know how to love as well as you do talk of love") and sends him off with a ring and instructions to woo on his behalf.
Will eventually finds comfort and support with Richard (Kieran Taylor-Ford) and Olivia Burbage (Charlie MacKellar). Much of the tale skips lightly over tidbits that will find their way into his plays. One of the more poignant moments involves Hamlet's gravedigger (the mangy Jack Spencer) mirrored in his son's early death. Even Queen Elizabeth (again, the lovely Jack Spencer) makes an appearance with all the pomp and circumstance the cast can elicit from the room.
This polished and well-balanced cast is fun to watch. The toothy script is from actress Victoria Baumgartner who triple-threats as director. The cast easily contributes the spontaneous movement, dance and swordplay. And what a pretty cast. All comfortable on the stage and in the audience.
The only thing missing is rabble hanging from the walls. Come join them.
Reviewer: Catherine Lamm