William Wordsworth
Nicholas Pierpan
Theatre by the Lake & English Touring Theatre
Theatre by the Lake, Keswick
–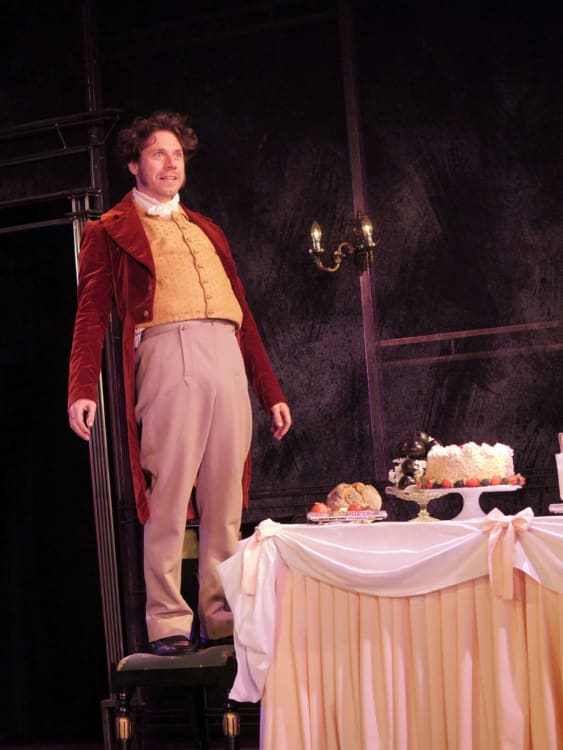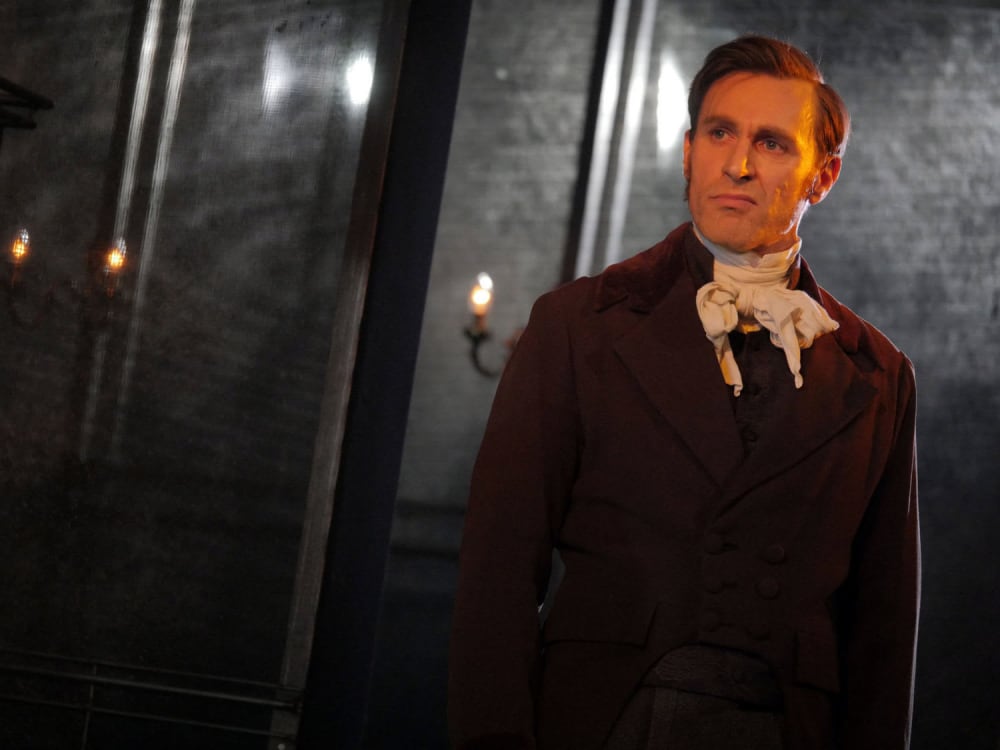 As part of the promotional effort for this world première, thousands of daffodils have spontaneously burst into bloom around the Lake District...
Or that's how it might appear!
The timing, and the setting, could not of course be more appropriate for a play about one of Lakeland's most famous sons, even if the production currently feels as if a little more time and effort is needed for both its rehearsal and structure.
Playwright Nicholas Pierpan focuses on a "poet without honour in his own lifetime" struggling to make ends meet, never mind rhyme, and considered a republican radical. Not the first person to suffer for his art, of course, but in Pierpan's imagining not a character who invites too much sympathy either.
Hemmed in by the oppressive and crushing interiors of Andrew D Edwards's stage design Wordsworth is portrayed as a man convinced of the goodness of nature and his fellow man, but unwilling, or unable, to come to terms with some men who are not so good-natured.
It doesn't help that two of them, his even-more-idealistic friend Samuel Coleridge and nemesis-turned-benefactor Lord Lonsdale, become much more interesting characters in this telling. Daniel Abelson fairly bounces off the walls as the drug-addled Coleridge, while Terence Wilton, as Lonsdale, scores freely in his exchanges with Wordsworth, played with an exaggerated aloofness by John Sackville.
The author's journey, from this low point in his life to eventual Poet Laureate, suggests many more dramatic possibilities. The crucial role of his sister Dorothy (Emma Pallant) also seems underplayed and underwritten here.
Director Michael Oakley uses some stylistic flourishes of music and movement between scenes, but they sit at odds with the motionless speechifying between times.
The one or two poetic extracts, from "Voice Of The Derwent" or "There Was A Boy", only emphasise that one of our eventual national treasures warrants something more lyrical and less rooted to one moment in his time.
This co-production "welcomes home" English Touring Theatre, formerly Century Theatre Company, for the first time in Keswick since their move to Crewe and then London more than 20 years ago.
Reviewer: David Upton