Wind in the Willows
Kenneth Grahame, adapted by Glyn Maxwell
Grosvenor Park Open Air Theatre
Grosvenor Park, Chester
–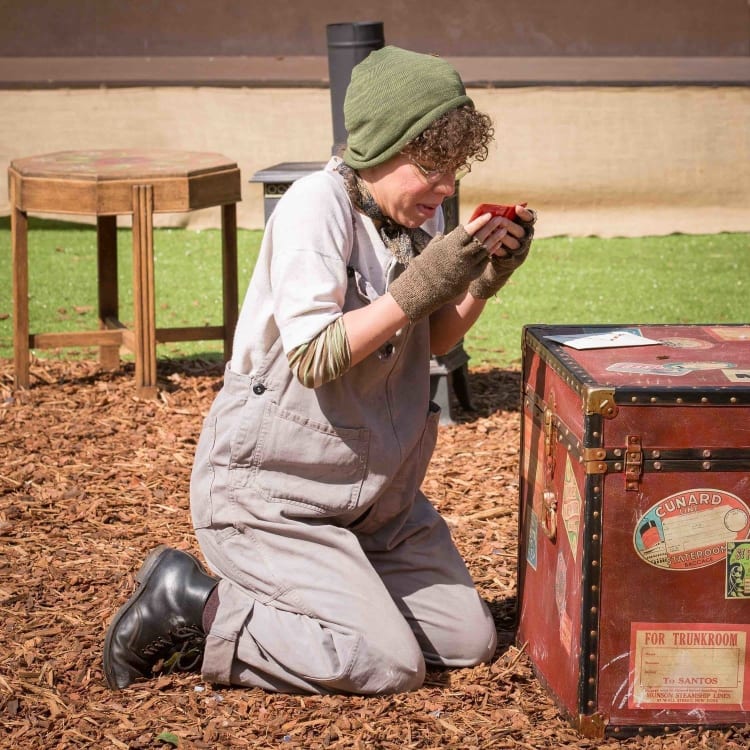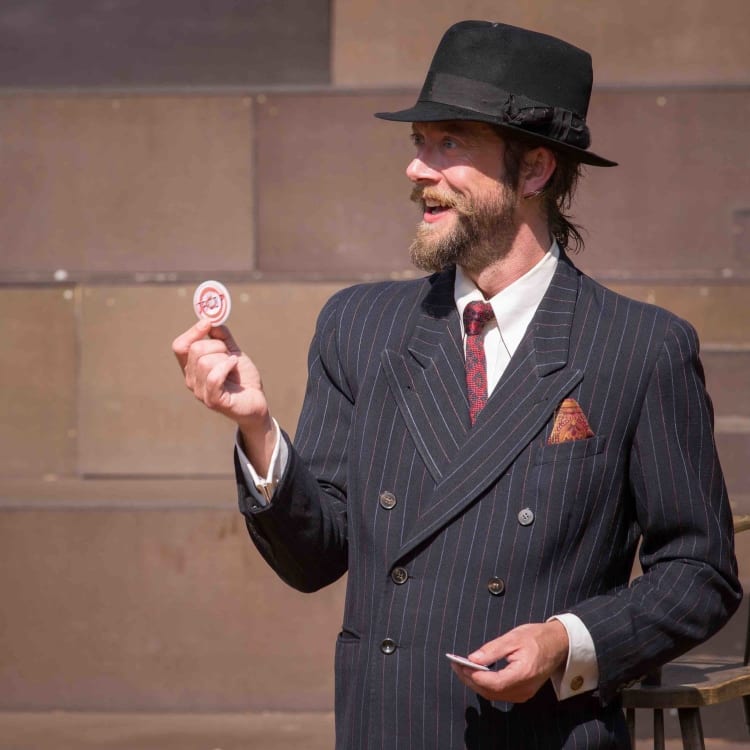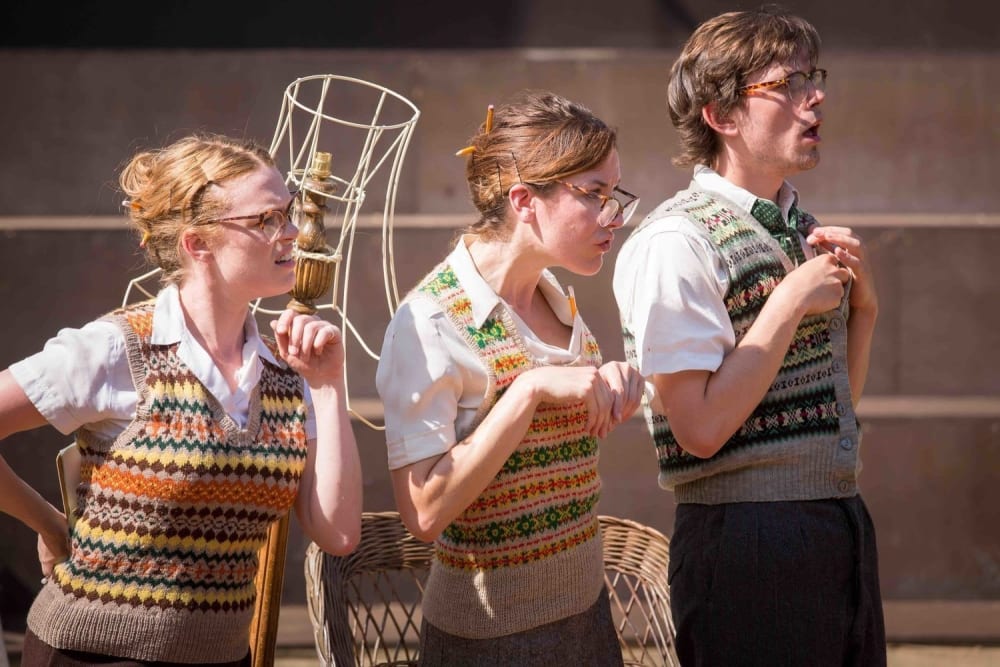 Glyn Maxwell has written this adaptation of Wind in the Willows especially for Grosvenor Park Open Air Theatre and Alex Clifton's skillful direction ensures that it fits the environment like a hand in glove.
Grosvenor Park, perfectly located between the buzzing city centre and the River Dee, is a perfect location for this superb production, which holds both children and adults spellbound.
Maxwell has shifted the focus away from the more familiar Toad-centric approach and placed Mole at the heart of the action. He has also taken the opportunity to emphasise the more mystical elements of the story, particularly references to The Piper at the Gates of Dawn. The off-stage chorus of 'The Piper of the Trees' works perfectly in this park environment and adds an essential dimension to the whole production.
The action unfolds against the unseen encroachment of humans into the woodland with the menacing sounds of clearance off-stage serving to remind us of the realities of greed and destruction.
Into this opportunity have stepped the Weasels, led by a splendidly malevolent Graham O'Mara who is thriving in the 'pantomime villain' role and has the other small creatures under his control. These include some brilliantly business-like ferrets and a trio of Scouse Stoats whose endearing naivety is a joy to behold.
The creatures are all played without masks but the performances are so convincing that none are needed. Daniel Goode is a suitably rambunctious Toad, enthusiastically leaping from one scheme to another with the inevitable disasters unfolding and portrayed with some splendidly original ideas.
The theft and crashing of the car, along with the subsequent trial are enjoyable but the scene with the reality TV style washerwomen competition is sublime. Thomas Richardson goes down a storm as Doris the Washerwoman who once "soaked for the stars" but has now fallen on hard times which typifies this imaginative version of a well-known classic.
We are never far away from reminders that beneath the gaiety there is a pretty dark subtext to the plot as the capitalist opportunism of Weasel is conducted at the expense of others. This is best exemplified by Alix Ross who is outstanding as the simple, home-loving Mole, lost in the world above ground and wishing for nothing more than a return to what she knows best.
She is assisted by Adam Keast's irresistible Ratty, a hedonistic rodent who loves messing about on the river, a life of leisure and doesn't much care for those who try to spoil these simple pleasures. Throughout it all, Sarah Quist is serene and controlled as Badger, representing virtue and decency and helping to ensure that good triumphs over greed.
Accomplished writing, direction and performance has ensured that this timeless classic combines with the unrivalled environment to produce a magical experience, with just a hint of the mystical.
Reviewer: Dave Jennings