Winterrreise
Music by Franz Schubert, choreography by Christian Spuck
Ballett Zurich
Zurich Opera House
–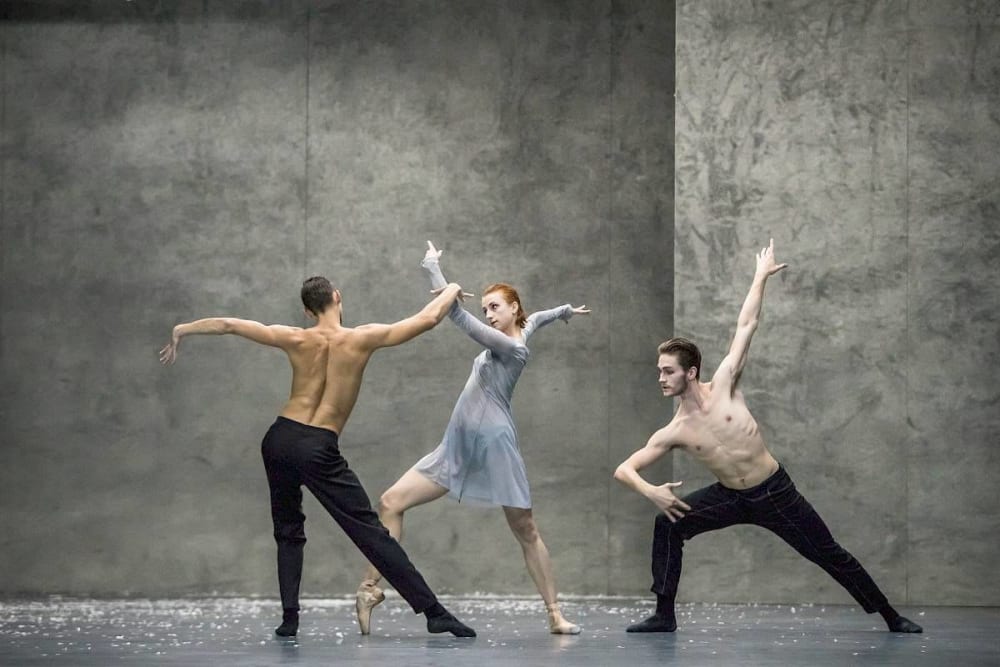 Franz Schubert's song cycle, set to the poems of Wilhelm Müller, was composed in 1827, the year before he died aged 31. Haris Zander's orchestration, a composed interpretation for tenor and chamber orchestra which premièred in 1993, altered the music, making it darker.
Christian Spuck's impressive, enigmatic ballet premièred in 2018 and won the prestigious Prix Benois de Dance in 2019. Spunk is the artistic director of Ballett Zurich. Winterrreise is being streamed from the opera house. The theatre is in lockdown and so the auditorium is empty. The cast take their curtain call, all fully masked.
The 24 songs tell the story of a lonely wanderer whose love for a girl is unrequited. It is a mournful, deeply moving story of desolation and despair. Mauro Peter is the tenor and he sings, except for one occasion, from the orchestra pit.
Reading Müller's poems first won't help as Spuck does not tell Müller's story. The ballet is a 98-minute, no interval abstraction exploring love, longing, estrangement and abandonment. The stage is bare. The walls are grey. There are fluorescent strip lights. The dancers wear black. Snow falls from their hands.
The opening song ("Gute Nacht") gets the ballet off to a great start with the ensemble bunched together with some arresting hand and head movement. The duets are cheerless. The faces are expressionless. There is no joy, no love. The women do what the men want them to do.
The duets are often upstaged by what the ensemble is doing in the background and by the arrival of surreal images, often in slow motion. There are men on stilts with brushwood on their backs and men with hats piled one on top of the other. There are men with animals strapped on their backs and women in elegant 19th century gowns. Headdresses include beautiful masks made out of a crown of twigs.
The dancers constantly run on and constantly run off. They line the walls, hug the walls and press their faces against the walls. The women strip early. The men bare their chests later. Visually, one of the most striking images is the whole company rising out of a trapdoor, naked and carrying black crows.
I watched Winterreise twice on the trot. I was as fascinated by the concept, the abstraction, the choreography and the dancers, a fine ensemble second time round; but still none the wiser as to what it was all about.
Reviewer: Robert Tanitch