Wintry Tales
Rory Mullarkey
Live Theatre
Live Theatre, Newcastle
–

Listing details and ticket info...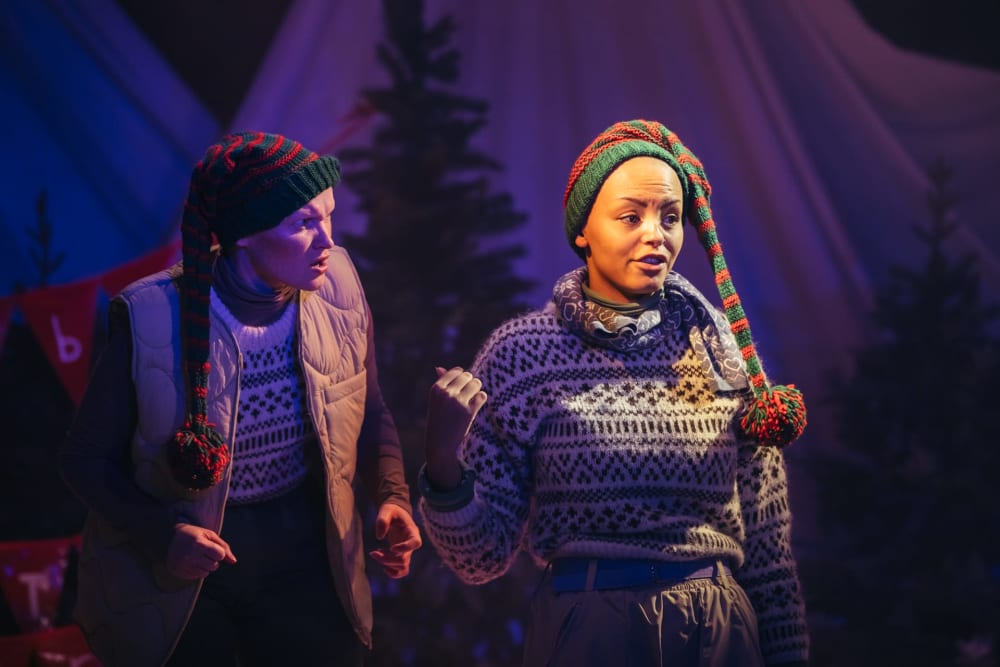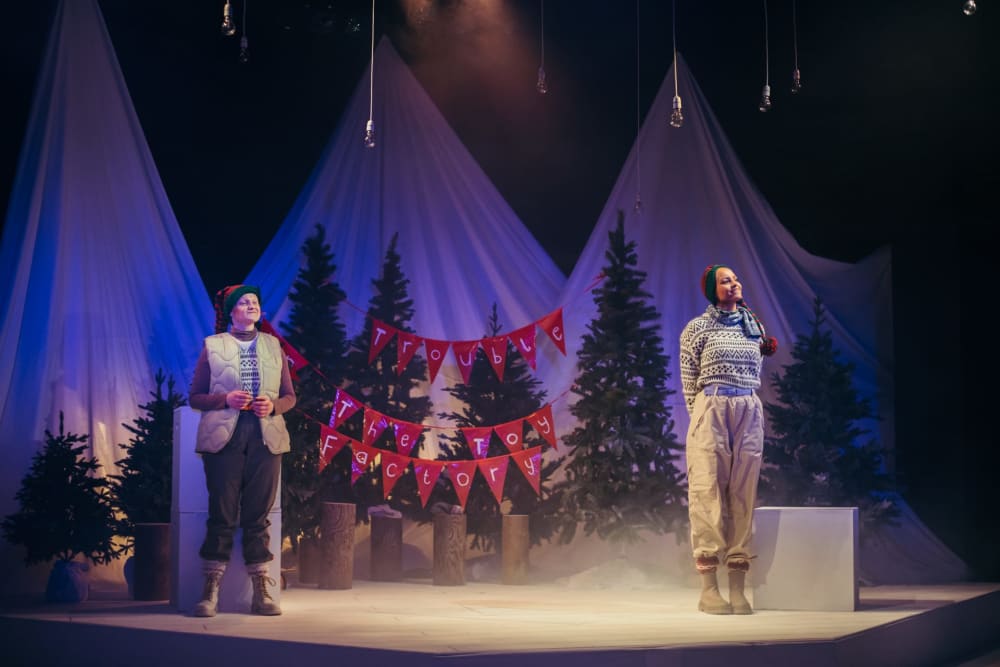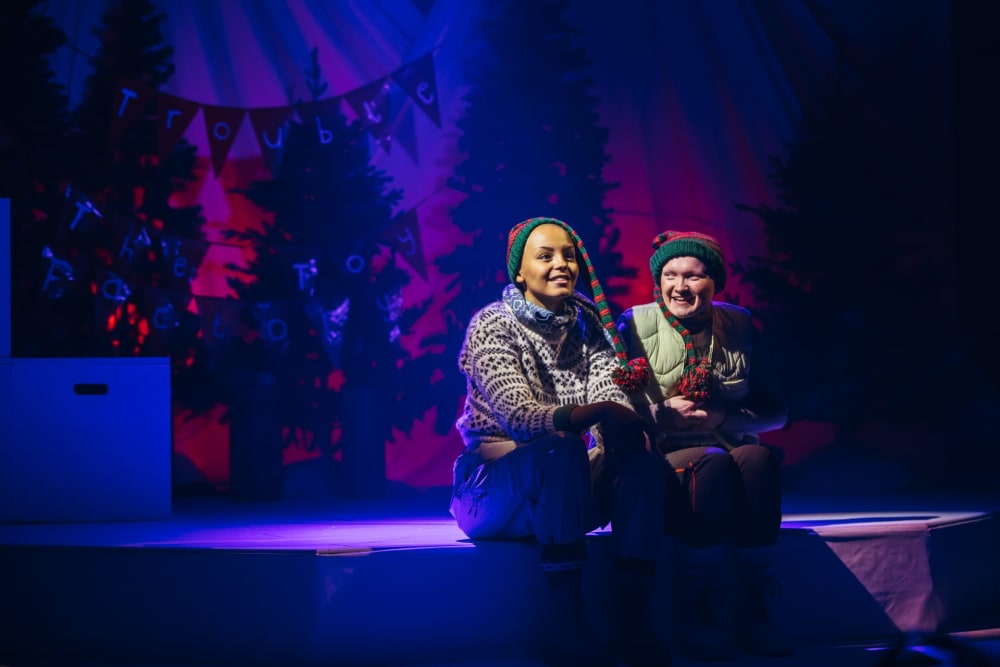 You know when you head to Live Theatre that you're in for a well- produced and presented play, but what makes Wintry Tales, the new Christmas play for 4+, different is that the script has been developed through workshops with children from Caedmon Primary (Gateshead), St Mary's (Sunderland) and St Paul's (Newcastle) and a small group of home-schooled children.
Two youngsters, energetically played by Alice Faith and Bridget Marumo, tumble on stage into a snowy landscape designed and costumed by Aileen Kelly with three large white boxes, which hide a number of props for later use. After a brief introduction, we're into the first of the six tales. This one is about a lonely polar bear called Sophie, who meets a shark called Sophie; both have have been bullied at school for having the 'wrong' names for such fearsome beasts, and they resolve to become friends. Already the themes, concerns and issues that are important to children are emerging and this is the strength of Wintry Tales—it's the children's voices we hear.
Out of the tales we encounter are a multitude of characters: Sophie and Sophie's two Greek language obsessed mothers, the greedy boss of the toy factory, robots, ASDA's Gary the security man and many more. Some of the created language is quite perfect and funny, such as "12 forevers".
It's largely successful with a mix of storytelling and more theatrical acting scripted by Rory Mullarky and directed by Becky Morris, and the two Sophies are excellent. Alongside the theme of friendship, there's real poignancy in that the young writers clearly already have a keen understanding of consumerism, workers' rights and employers' greed. It seemed too that all rich people had American accents.
Strongest I think were the toy factory and ASDA tales; quite brilliant and really well conveyed. The final story is about the theatre itself and took the audience to both real and magical places—a lovely and powerful finish, beautifully lit by Drummond Orr.
So all quite delightful, if a little long, but definitely a play that the co-writers can be very proud of! The seating is cabaret style and all performances are relaxed.
Wintry Tales plays at 4PM until Friday 23 December.
Reviewer: Dora Frankel