Wise Children
Angela Carter, adapted by Emma Rice
Wise Children
HOME Manchester
–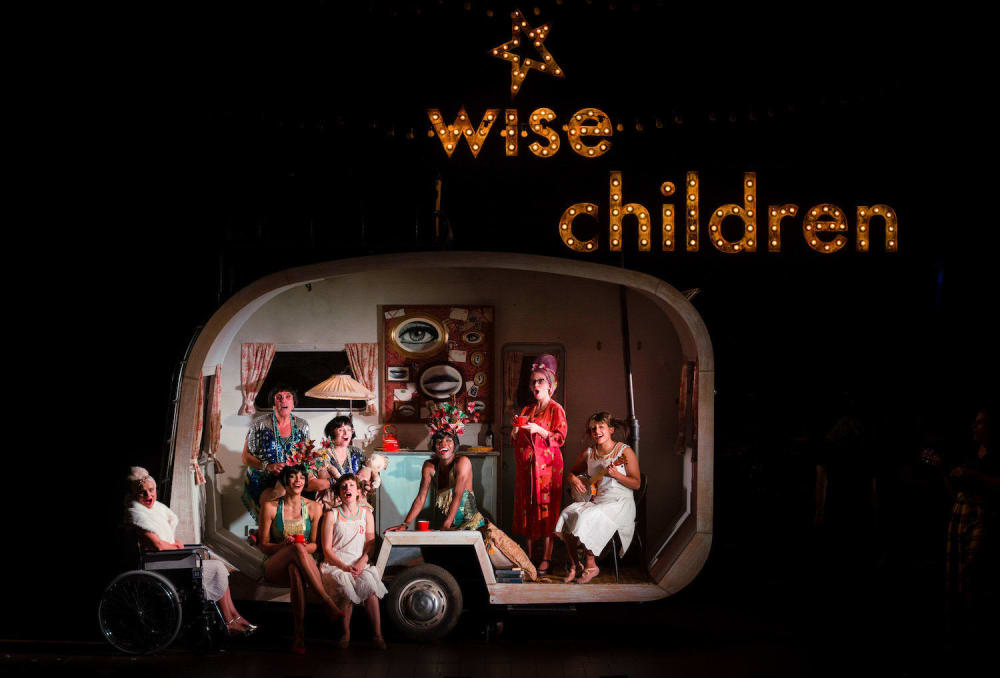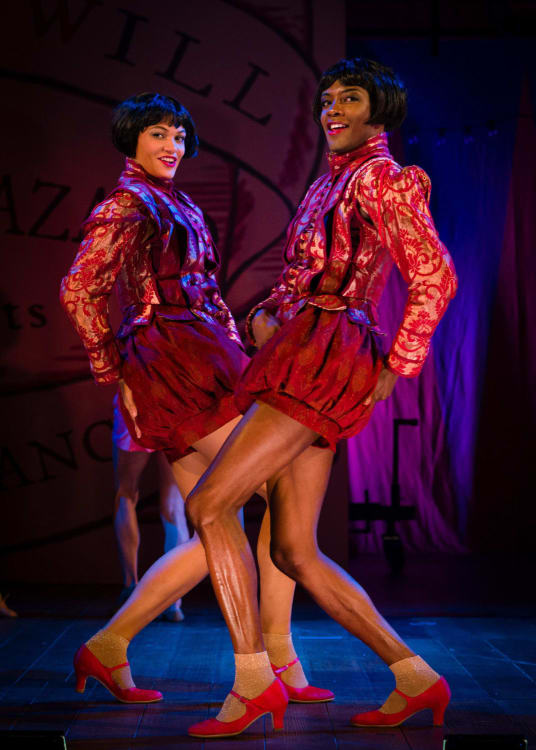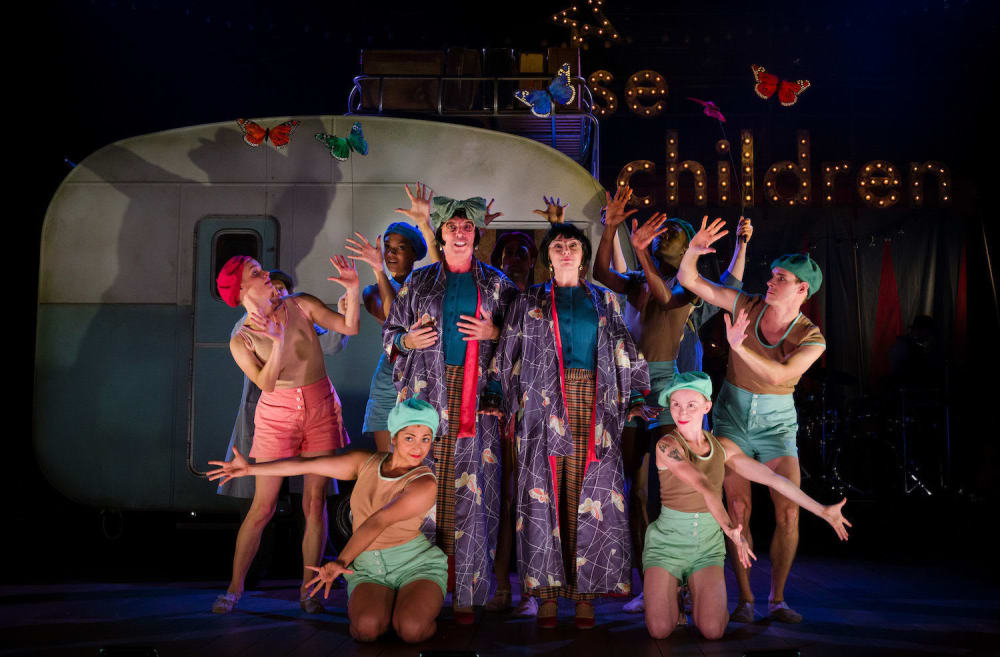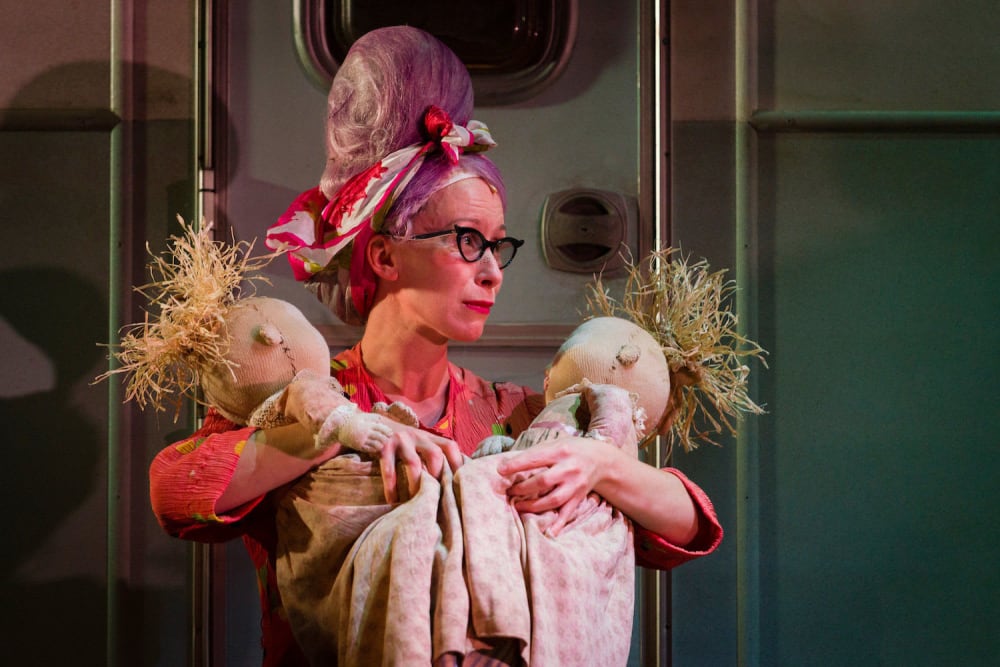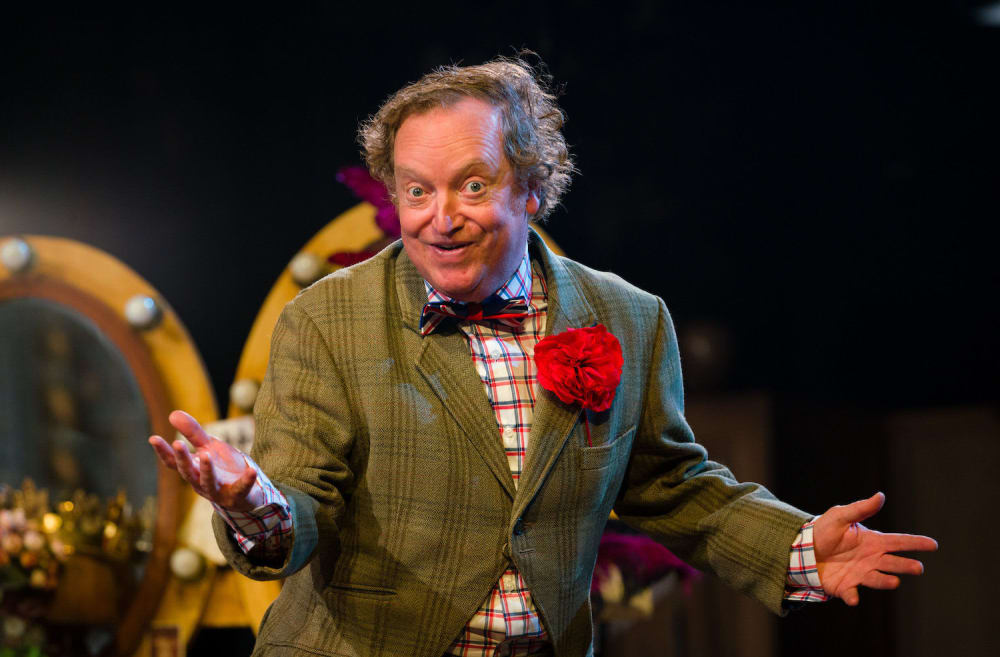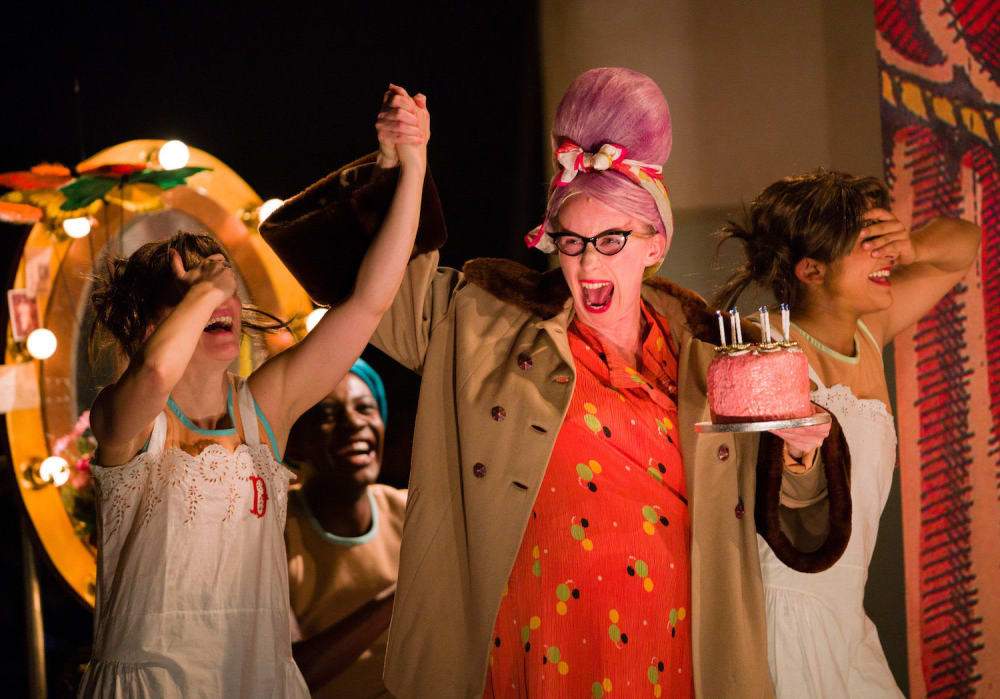 For the inaugural production of Wise Children, founder Emma Rice has turned to her literary heroine Angela Carter's most theatrical of stories, after which she has named her new company. After a painful departure from Shakespeare's Globe, the ex-Kneehigh director is back on more comfortable territory with a cast, band and production team largely made up of Kneehigh regulars, including the Cornish company's founder, Mike Shepherd.
Carter's sprawling, densely packed and hugely entertaining novel takes the reader through a few generations of the Hazards, a theatrical family that seems to produce as many children as plays, often as twins. The story is narrated by Dora Chance, illegitimate daughter of great actor-manager Melchior Hazard and twin sister to Nora—they took the surname of their guardian when their mother died soon after they were born—with whom she entered the theatre as a chorus girl and then formed a successful double-act, eventually joining their father's company, but still not recognised by him publicly as his own children.
The story of the Chance girls' theatrical and personal coming-of-age is framed as a series of flashbacks, in the play as in the book, from 1989 when the 75-year-old twins receive an invitation to their famous father's 100th birthday party and plan to sneak in with them his first ex-wife, whom Dora only refers to as "Wheelchair", whose horrible twin girls, Saskia and Imogen (who, oddly, have bright red hair like their father's globe-trotting twin brother Peregrine, whereas Melchior's is jet black), forced out of her own home when their father cut off their allowance.
There is a lot more narrative complexity in Rice's adaptation of Carter's family saga and a great deal more that she has cut out. Rice wisely took the decision, rather than trying to squash all of the story into two and a half hours, to focus more fully on selected threads, so Melchior loses the middle of his three wives, the various affairs in the making of the American film have gone and we don't see the ugly affair between the Chance's goddaughter and one of Melchior's sons by his last marriage, as none of those characters appears.
While this allows the play to make a lot more sense than it could otherwise, it means that the final showdown on Melchior and Peregrine's centenary, which in the book explodes with revelation after revelation in a ridiculously melodramatic but brilliant dénouement, is rather more low-key. Even those revelations that do survive, such as Wheelchair's presence at the party, fly by almost unnoticed, but Rice makes much more of Dora's sudden memory of something that happened to her when she was 13 that she almost shrugs off in the novel. The way they end up with twin babies at the end, when the babies' parents in the novel don't exist in the play, isn't as smoothly realised as in the original story.
However, these are minor disappointments only apparent to someone who knows the novel well. As a whole, this is a joyous celebration of theatre and of life that fits Rice's style of theatre absolutely perfectly. Vicki Mortimer's set provides the perfect playground for the multi-talented ensemble, all of whom play multiple roles, gender-blind, colour-blind, even age-blind, and some occasionally join with the on-stage band (Stu Barker, Alex Heane and Ian Ross) for the linking music and songs from the period that pepper the show. There is also some brilliant puppetry to represent the children (designed by Lyndie Wright) and an impressive animated sequence (Beth Carter and Stuart Mitchell).
The show is linked together by Gareth Snook as Dora with Etta Murfitt as Nora as they are 'now', with the same characters played as children by Bettrys Jones and Mirabelle Gremaud and as 'showgirls' by Melissa James and Omari Douglas. Paul Hunter is end-of-the-pier comic Gorgeous George (some of whose material arrived via Bob Monkhouse and Max Miller) while Mike Shepherd is reduced to sweeping the stage as caretaker Frank, but both are promoted in the second half to dashing brothers Melchior and Peregrine, played when younger by Ankur Bahl and Sam Archer. Katy Owen creates a wonderful grotesque of Grandma Chance, the Chance twins' guardian, as well as being one of the nasty Hazard girls with Jones, and Patrycja Kujawska is the dignified, wronged Lady Hazard, or Wheelchair.
This is Rice doing what she does best, freed from the restrictions of working for a company that isn't her own and cutting loose on material that influenced her style in the first place and which fits it perfectly. It's 'feelgood' but with substance and without the blandness and superficiality that usually goes with that term. Get to see it now as, although it will probably be in the repertoire of its namesake company for a long time yet, you'll probably want to see it again.
Reviewer: David Chadderton