Wise Children's Wuthering Heights
Adapted by Emma Rice, based on the novel by Emily Brontë
Wise Children
The Lowry
–

Listing details and ticket info...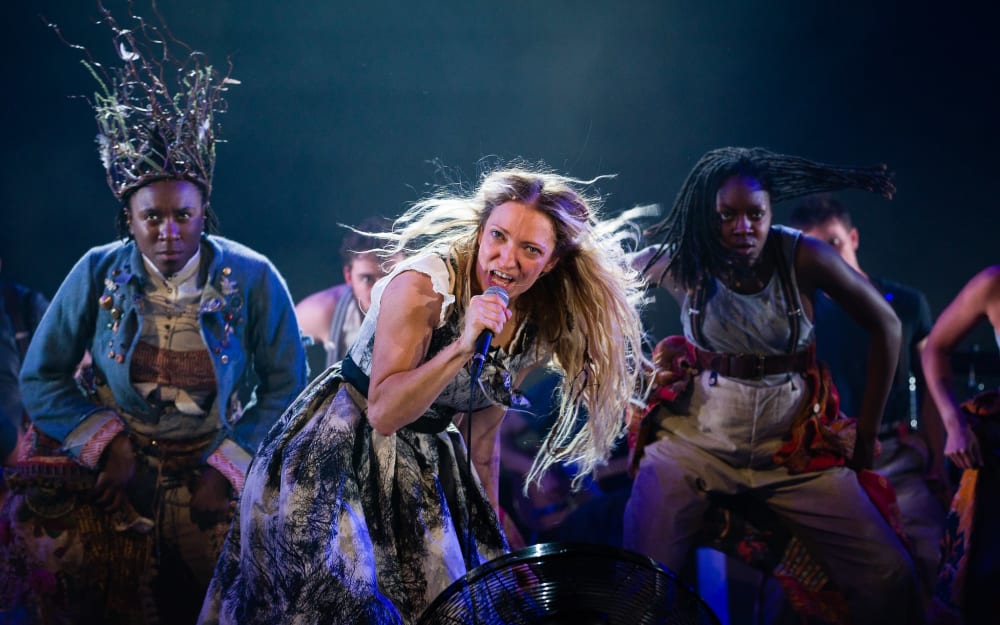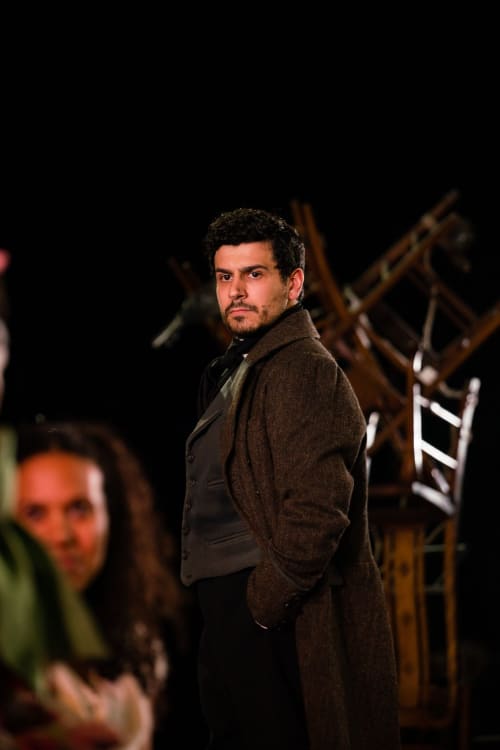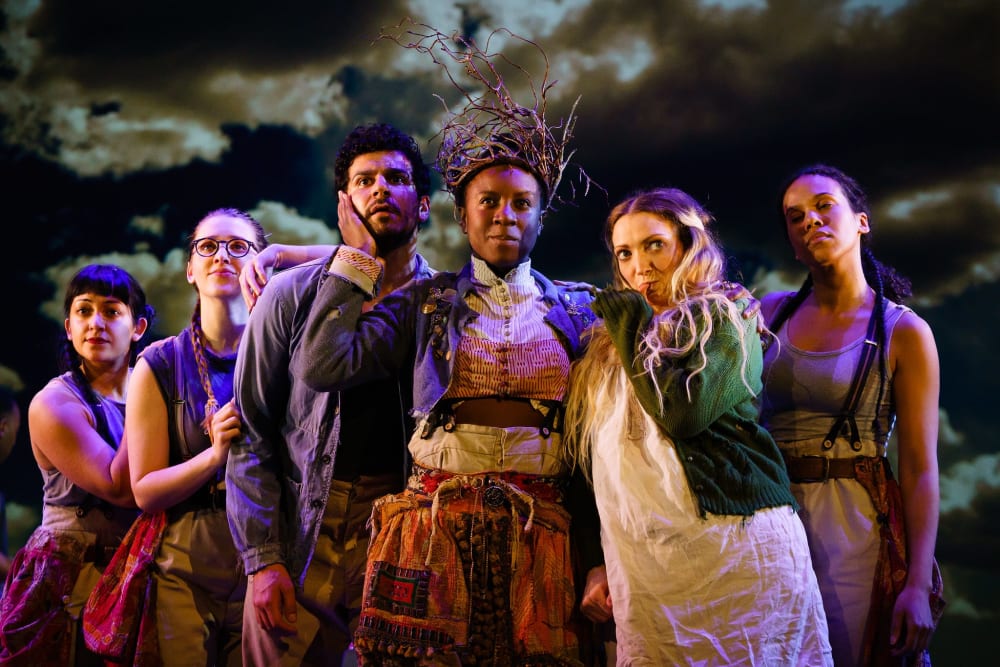 Emma Rice has taken the Yorkshire Moors to Salford for her latest adaptation of a book with which she says she has had a relationship since childhood, especially during her goth phase in the '80s.
It begins, like the novel, with Lockwood (Sam Archer) arriving at Thrushcross Grange to a fairly inhospitable reception, before being taken back thirty years to be told the tale of the remote farmhouse known as Wuthering Heights; he is told the story not by housekeeper Nelly but by 'The Moor', a chorus made up by the ensemble headed by Nandi Bhebhe as The Leader Of The Moor.
Mr Earnshaw (Craig Johnson) returns from a trip to Liverpool with a young orphan he calls Heathcliff (Liam Tamne)—his origins are uncertain, but in this version he has a pronounced accent suggesting he came from the Indian subcontinent. The new arrival joins Earnshaw's two children in the household, growing close to Catherine (Lucy McCormick) but resented and beaten by Hindley (Tama Phethean). When Hindley is caught, his father casts him out and disowns him, but Earnshaw dies and Hindley returns with his new wife, Frances (Mirabelle Gremaud), reducing Heathcliff to a slave.
By this point, Lockwood is asking, "how is anyone expected to follow this?", a dangerous anticipation of the audience reaction, echoed in act II when the ensemble ask, "what the bloody hell is happening?" The combination of snatches of scenes linked by direct audience address doesn't help to clarify this complex backstory, and a rapid sequence of deaths seems trivialised, even turned into a bit of a joke.
Rice says in the online programme (which requires you to scan a QR code then type your name, postcode and e-mail address and create a password—not easy on a phone in a crowded theatre foyer) that, coming back to the novel in 2016, "I saw a story not of romance but of brutality, cruelty and revenge," and that does come across in her adaptation. Heathcliff is treated cruelly as a child, and treats everyone else cruelly as an adult, even Catherine, whom he clearly loves. He takes Isabella (Katy Owen) as his wife in revenge on her brother Edgar (Archer) for marrying Catherine, disowns his fragile son Linton (Owen again) and forces Catherine's daughter, also called Catherine (Gremaud), to marry him to get hold of her sick father's property. All the time, he is haunted by dead Catherine, a constant presence on stage.
Lockwood returns to a more welcoming Wuthering Heights some months after his first visit, when most of the characters are dead and young Catherine is now with cousin Hareton (Phethean), the son of Hindley and Frances whom she used to mock mercilessly with Linton because he couldn't read.
This is a long show—almost three hours—and it is uneven. There are some intense, emotional scenes, but others which are pretty static where The Leader of the Moor is filling in lengthy sections of story by describing them to Lockwood.
The setting (designer Vicki Mortimer) is a bare stage with no masking for the wings or the lighting and with most scenes created with a few chairs and some doors, the backdrop created entirely by Simon Baker's subtle but effective video designs.
There are some recognisable elements of Rice's theatre, from the puppets (puppetry director Jon Leader) and the multifunctional props and set items to the integration of music (some great and quite varied songs, composer Ian Ross) and the free, improvisational and ensemble feel, not afraid of mixing styles or throwing in the odd anachronism, plus a few recognisable faces from past Wise Children / Kneehigh shows in the multitalented cast.
But unlike some of Rice's productions that have grabbed me from the start and carried me through an intense experience right to the end, I found this adaptation of a novel from the height of Romanticism interesting with some great moments but largely uninvolving.
Reviewer: David Chadderton