Wish You Were Dead
Peter James
Joshua Andrews and Peter James
Theatre Royal Newcastle-Upon-Tyne
–

Listing details and ticket info...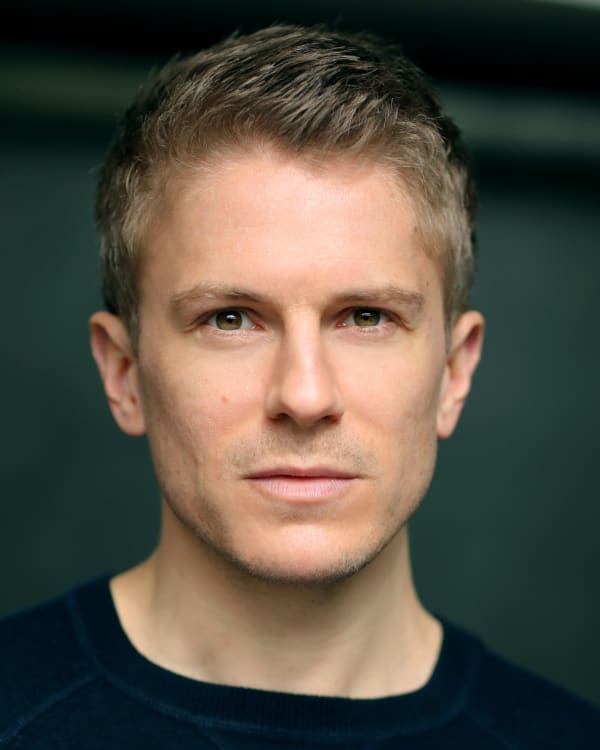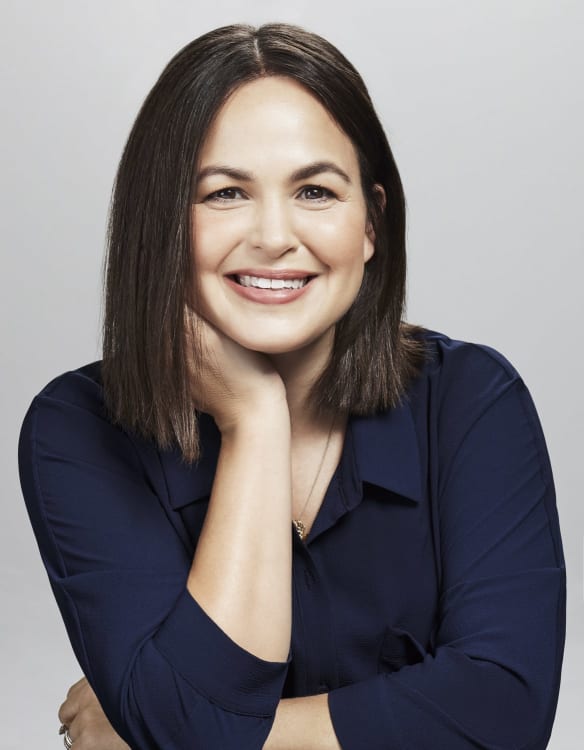 Enter the auditorium and wow, what a wonderful set on view from the off. Internationally experienced designer Michael Holt, having designed sets from Scarborough's Stephen Joseph Theatre for Alan Ayckbourn, to USA, Australia, ballet and opera, does not disappoint. Three separate areas, entrance, bedroom and attic on different levels with six entrances all harmoniously blend into an excellent set.
Piaf soundtracks set the scene for a French chateau, while you absorb the detailed furnishings, suit of armour, staircase, wall-mounted animal trophies and more. Ever been looking forward to a break away from it all and it turns into a nightmare? Reminiscent of John Cleese's hotel experience which led to Fawlty Towers, this play is based on Peter James's personal experience of a holiday gone wrong and I emphasis the word 'based'!
Detective Superintendent Roy Grace, played by George Rainsford known from Casualty amongst other roles, and pathologist Cleo Morey, played by Giovanna Fletcher, take their first holiday together, hoping for a few days away from their dark worlds of murder and the mortuary. Their dream escape turns out to be the holiday from hell. They are accompanied by nanny Kaitlynn, played by Gemma, to watch baby Noah so they can relax.
They arrive late in dreadful weather to find a deserted chateau miles from anywhere with no mobile signal, so cut off from the world! The scene is set for disaster! Eventually, the irritated 'Madame' (Rebecca McKinnis) enters, taking over and letting them know, in no uncertain terms, of her displeasure at their late arrival. The situation unfolds, building up to a dramatic, unexpected disclosure just before the end of act one—watch this space.
The second half reveals the reasons for the Graces finding themselves in this bizarre situation; but enough, anymore would spoil the surprises, of which there are plenty. It is easy to see why Peter James has topped the Sunday Times bestseller list 19 times, winner of over 40 writing awards such as W H Smith Best Crime Author of All Time, selling over 21 million books globally, translated into 38 languages.
James is a UK No.1 bestselling author of crime and thriller novels, best known for his Detective Superintendent Roy Grace series, now a hit ITV drama starring John Simm as the troubled Brighton copper; North East is also represented with Sunderland actor Laura Elphinstone as DS Bella Moy. His work returns to the stage with this all-star cast in Wish You Were Dead. This latest thrilling instalment of the Grace series was adapted by Shaun McKenna for the stage. Previous novels to be staged include Looking Good Dead, The House on Cold Hill, Not Dead Enough, Dead Simple and The Perfect Murder.
Director Jonathan O'Boyle uses the space well, even with six or seven actors on stage at one time, keeping a good pace throughout. The many varied lighting effects by designer Jason Taylor are spot on, apologies for the double entendre, but they are. The use of Berlioz and sound design by Max Pappenheim also greatly add to the drama and tension.
It is one thing having a good script but it needs good actors to bring the story to life, which the cast do, from the very experienced to newly qualified Callum Sheridan-Lee as Brent. Everyone is very believable in their part with the 'baddies' delivering some comical, ironic comments adding humour to the proceedings.
It would be good to see some evidence of the rain storm on the characters when they arrive and if it is difficult to move a massive suitcase, why not make it smaller? Theatrical licence taken into account, it is hard to explain how a fairly uneducated cockney speaks another language so well. These are small issues which most of the audience may not even notice, not hindering the enjoyment of the play, as the packed theatre would testify to.
To anyone unfamiliar with James's writing, the evening would surely encourage them to read some of his work. The play is touring nationwide till the end of July.
Reviewer: Anna Ambelez