Wodehouse in Wonderland
William Humble
Cahoots Theatre Company
Everyman Theatre, Cheltenham
–

Listing details and ticket info...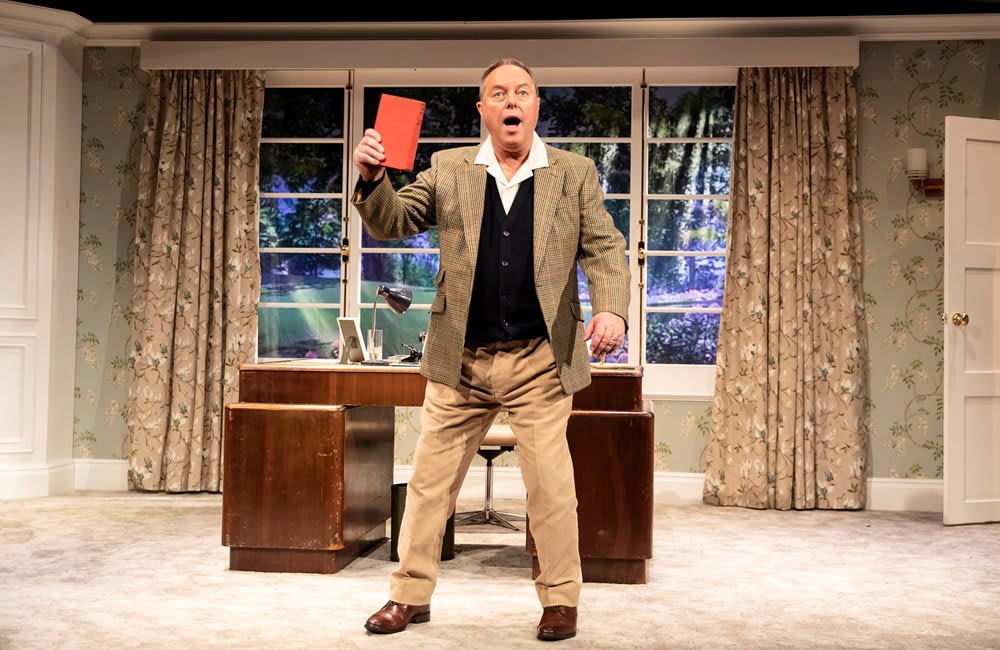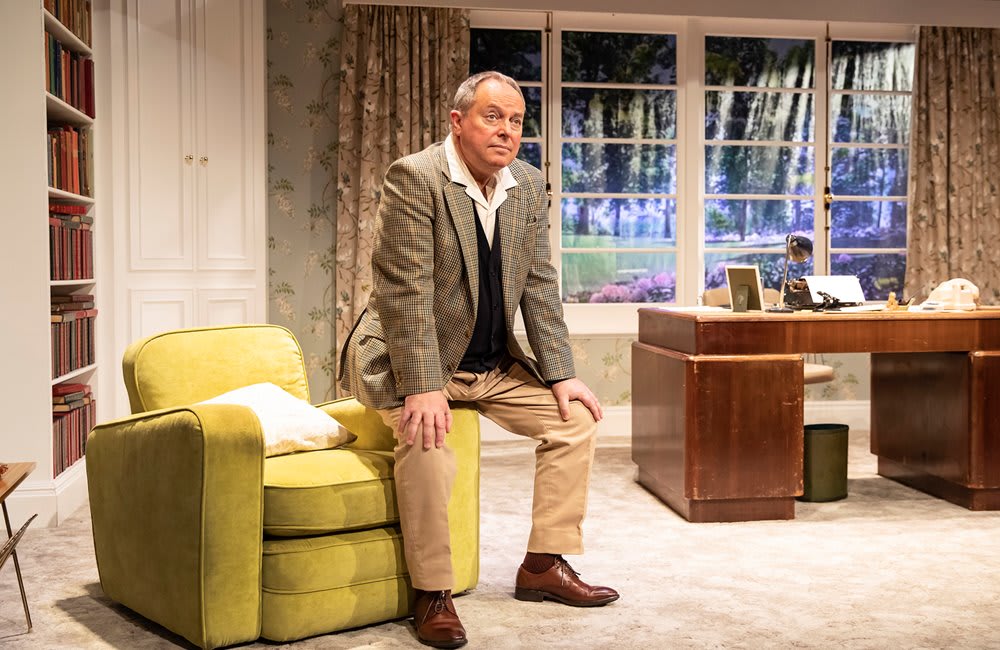 Funny, tender and sad—any fans of P G Wodehouse will delight in this affectionate and sympathetic portrait of Britain's most cherished and most reviled humorist.
The play takes the form of an imaginary interview by a would-be biographer with Plum—his family nickname abbreviated from his first name Pelham—now living in Long Island exile.
It becomes a multiple love story, as Plum recalls his discovery of Jeeves and his happy marriage to Bunny, and dictates witty letters full of longing for his step-daughter—a correspondence we discover with a tragic undertone.
Robert Daws, who has played both Jeeves and Bertie Wooster on TV, gives a tremendous one-man performance as the writer, a man living in a blissful wonderland of unreality, who refuses to admit any sadness in a childhood during which he saw his parents only twice, briefly, in 15 years.
Typically, his first recollection of difficult times in occupied France, is of a meeting with Malcolm Muggeridge, then an MI6 agent, splendidly impersonated by Daws, before moving on to the reason for his 20-year exile from Britain, a series of light-hearted broadcasts that the Nazis used as propaganda.
I felt a frisson of reaction in the theatre as he read the first of these, referring to German soldiers as "a fine body of men." But what emerges is a portrait of an essentially good-hearted man ruined by grotesque naïvety.
To what extent this flaw extended in reality to wilful blindness may be open to question. Playwright William Humble includes Cole Porter songs for which Wodehouse rewrote lyrics for the stage in the UK, among them "Anything Goes" and "You're the Top". He wisely omitted PG's substitution of Porter's original with his own "You're Mrs Sweeny (a famous socialite), You're Mussolini."
Reviewer: Colin Davison