Woke
Apphia Campbell and Meredith Yarbrough
Play the Spotlight Theatre
Greenwich Theatre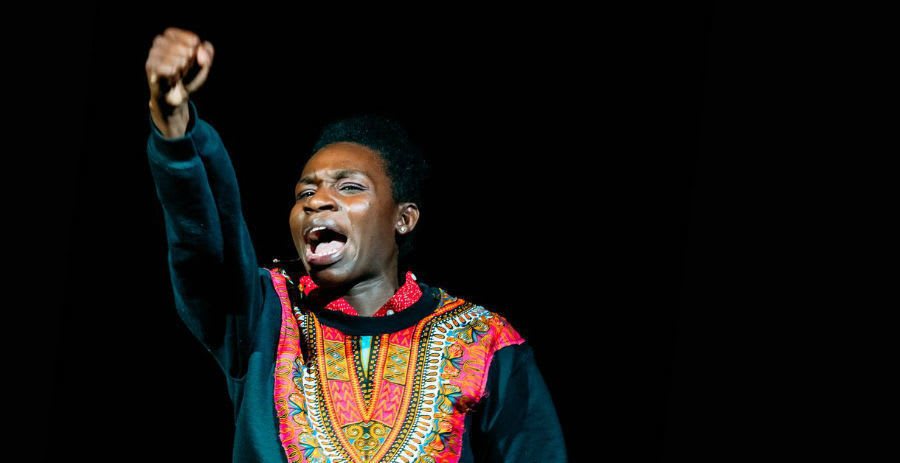 Protests against the police killing of unarmed black men in America politicised a whole generation of young people becoming sharply aware of the racial bias in the American justice system.
Apphia Campbell's extraordinary play Woke shows the impact of these events on one young woman, Ambrosia, arriving to college in 2014.
She expects simply to have a good time and study, but other students are wound up about the death of Michael Brown in nearby Ferguson.
Encouraged to see for herself a Ferguson protest, she falls foul of the corrupt police practice of raising funds by making a false allegation of a trivial breach in the law that can be fined and then added to with further fines should the victim try to argue the details.
She is also shocked to see the militarised brutality of the police trying to clear protesters, using stun grenades, tear gas and rubber bullets.
Her growing political awareness leads to an interest in Assata Shakur who, as a Black Panther, went on the run in the nineteen-seventies after being wrongly convicted of a murder she did not commit.
Apphia performs all the parts, continuously switching between Ambrosia's story and the parallel experience of Assata, at times shaping the mood by singing very moving jazz, blues and civil rights songs.
This is one of the finest plays to come out of 2017 and one of the few that evokes the circumstances that generated the important Black Lives Matter movement.
As Ambrosia hears the Ferguson protesters making a stand with the chant of "they say move back, we say fight back," she becomes intensely certain she is one of them.
They link arms and the chant shifts into the inspiring old civil rights song "Ain't Gonna Let Nobody Turn Me Around".
The tears on her face are mirrored by those on the faces of the audience standing to applaud a very fine performance.
Woke is to be performed at the Royal Festival Hall as part of the Southbank's Africa Utopia on 20 and 21 July 2018.
Reviewer: Keith Mckenna