Women Beware Women
Thomas Middleton
Shakespeare's Globe
Sam Wanamaker Playhouse
–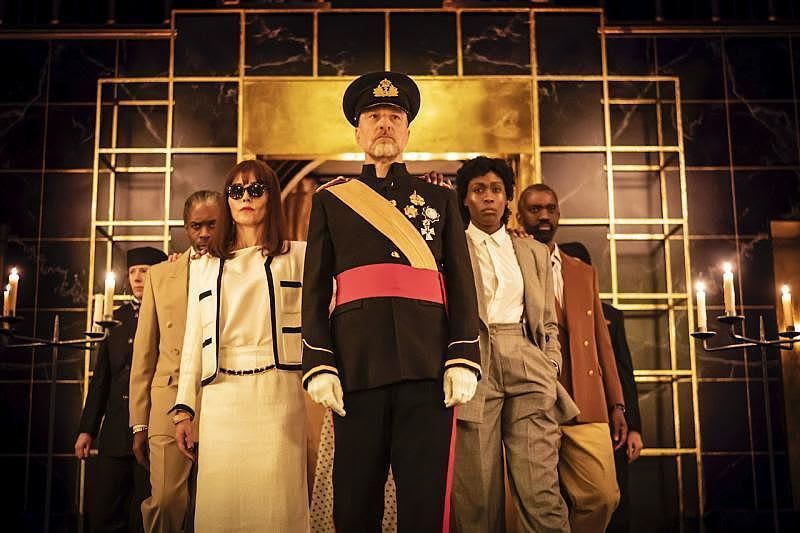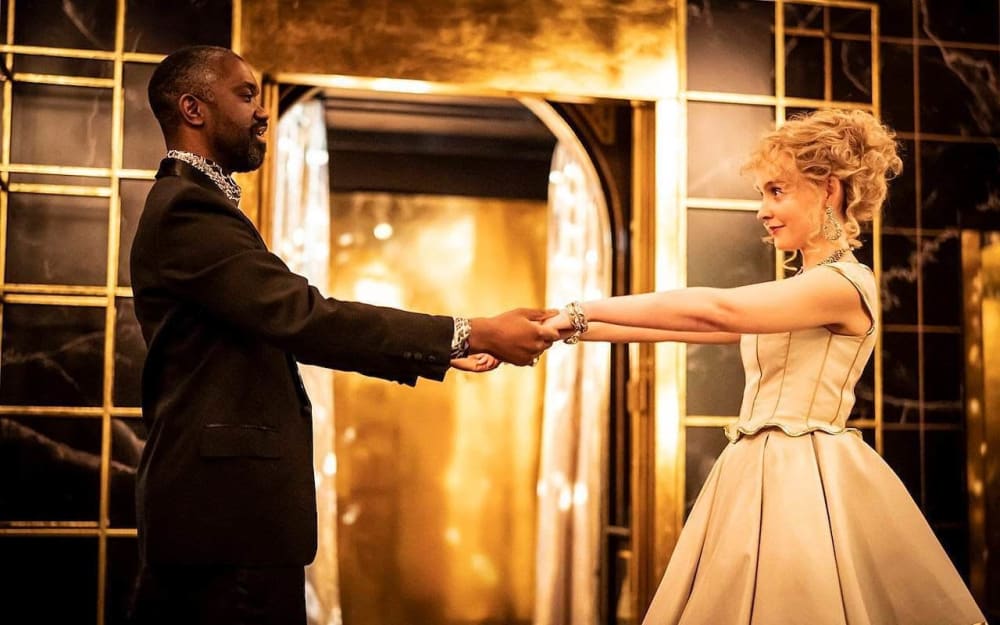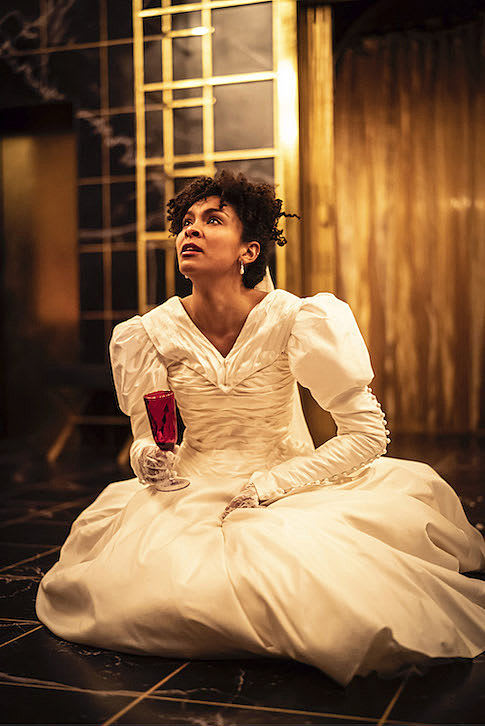 The week that delivered a verdict on Harvey Weinstein seems an appropriate time to revive Middleton's early seventeenth century picture of male exploitation of women, but note his title. At its centre is Livia, power-dressed in this art-deco staging. Behind the dark glasses, Tara Fitzgerald is as bad as the men with her manipulative, amoral scheming. But the other women aren't guilt-free; they play along in this game when they see it can be to their advantage.
It begins with a young couple's elopement. Leantio (Paul Adeyefa) and beautiful Bianca (Thalissa Teixeira) have married despite class difference, but what started as romance sees her being locked indoors to hide her. Of course, she is tempted to look out of a window and is spotted by Florence's Duke (Simon Kunz) who desires her—and gets her through Livia's connivance. Livia also sets up her brother Hippolito (Daon Broni) with the niece whom he fancies, Isabella (Olivia Vinall), though at the same time a marriage is being arranged for her with the wealthy but dim-witted Ward.
These adulterous and incestuous goings on go on smoothly until Bianca, now set up in style by the Duke, discovers husband Leantio is having an affair with Livia. Her reaction upsets the applecart. That's when Stephanie Jacob turns up as a censorious Cardinal (in contrast to her earlier appearance as Leantio's mum who enjoys getting involved in the high life).
As so often with Shakespeare's contemporary writers, such hedonism happens in Italy, in Florence, not London, but the art-deco façade with which designer Joanna Scotcher hides the permanent setting has central doors like a department store lift (though there isn't one—they just open and shut fast and can be seen through) and her costumes feel neither foreign nor ancient.
What are very seventeenth-century are a masque with its gilding and deus ex machina and a final ending as littered with bodies as the period's revenge plays, but director Amy Hodge has given the play a very contemporary perspective. She has cut the text heavily, which probably makes the complex plot clearer, but the final scenes go so fast they are almost as confusing for the audience as for the characters. Women are cast in some male roles (shirt sleeves and braces help identification) that perhaps adds an extra warning about female complicity.
It is a fast-moving, intelligent, clearly spoken production that makes good uses of the Wanamaker's spaces and makes an old play come across freshly. Of course, all this happens in Italy. Such behaviour would never happen here. Well, women have more legal rights now, but Middleton's play is a reminder not to be so naïve.
Reviewer: Howard Loxton