Wonderful Town
Music by Leonard Bernstein, book by Joseph Fields and Jerome Chodorov, lyrics by Betty Comden and Adolph Green
The Royal Exchange Theatre and The Lowry
New Victoria Theatre, Woking
–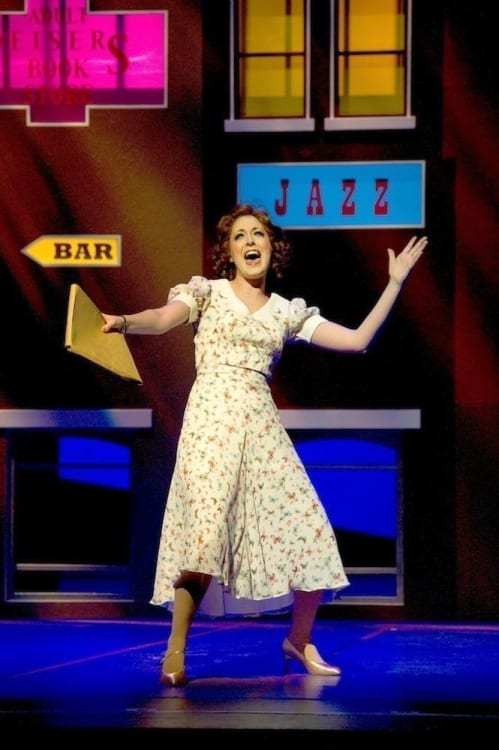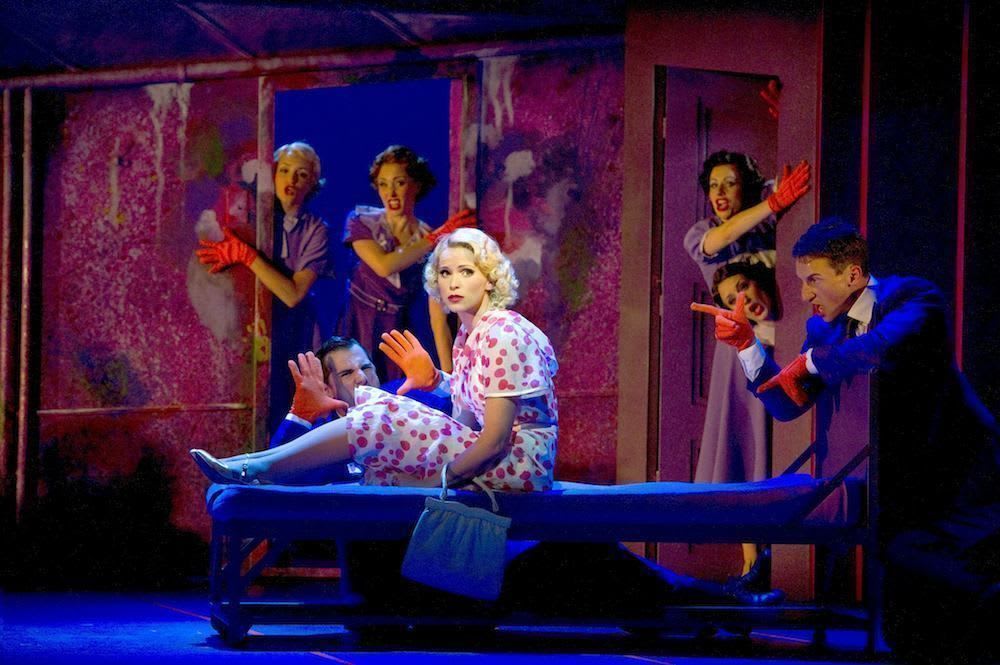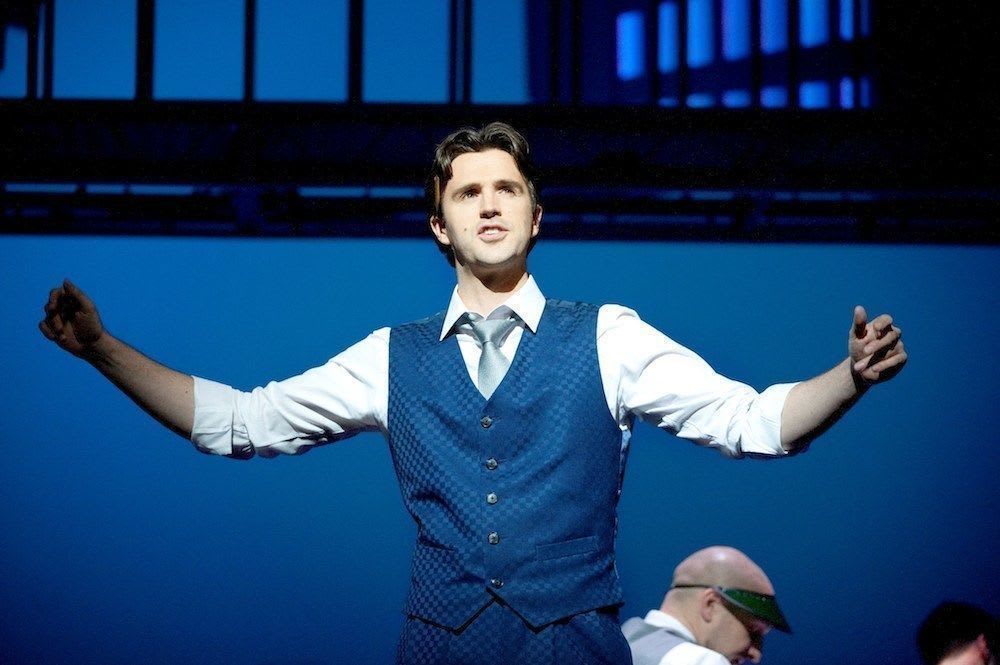 Based on Ruth McKenney's account of the time she and her sister left their one-horse town in Ohio to seek fame and fortune in New York, it could easily be any youngsters trying their luck in any big city, but in this case, and as the programme notes tell us, the real story is of the strange and interesting people they meet in Greenwich Village.
The opening song tells us as much with a tourist bus taking in the sights of "Christopher Street", and Simon Higlett's set is a description of the area in itself with a sky-high facade of neon lights advertising 'Girlie', 'Flop House', 'Tattoos' and 'Jazz' with a jumble of doors and windows. Famously the haunt of artists, writers and musicians, the girls should fit right in, one an aspiring writer and the other a wannabe actress, but the first impressions are depressing to say the least as the only place they can find to rent is a squalid basement apartment, seemingly open to the street above, and below them work on the new subway shakes the building to its foundations.
So far not so good, but the girls stick it out with the glamorous blonde Eileen (Lucy van Gasse) sailing happily through life, every man falling at her feet and many supplying her with dinners and chocolates.
Connie Fisher has star billing as Ruth, the sister always overlooked and left to carry all the luggage. She even has to resort to sitting on a dustbin at their ill-fated dinner party as all chairs are taken by Eileen's admirers. Fisher's gawky, accident-prone Maria in The Sound of Music is now replaced with a confident, mature actress with a gift for comedy—her song "100 Easy Ways to Lose a Man" delivered (in a slightly lower voice after throat surgery) with perfect timing and mood. She also has a splendidly zany Conga at the end of Act 1 when attempting to interview a group of Brazilian sailors.
Love interest is handsome Michael Xavier whose outstanding and powerful singing voice thrills, and who can hold a note for ever. Strong support too from all the fascinating characters we meet along the way: ex-baseball star Wreck (Nic Greenshields), his lover Helen (Tiffany Graves), Officer Lonigan (Paul Hawkyard), and landlord Mr Appopolous (Sevan Stephan) among many.
The story is slight and not at all logical, but Bernstein's glorious music with the witty lyrics of Comden and Green would be more than enough on their own. We no longer have the Hallé Orchestra with the show but Musical Director James Burton has collected an orchestra of such a calibre I suspect one would be hard pressed to notice the difference and Andrew Wright's choreography is amazingly versatile, varied and constant, even the curtain call is danced. There is hardly a moment when his talented dancers are not on stage working their socks off, and a scene which will stay in the memory is a line of Irish cops dancing Riverdance-style to "My Darlin' Eileen".
The show closes with "It's Love" and I guarantee you will leave the theatre singing it.
Reviewer: Sheila Connor