Wonderful Town
Music by Leonard Bernstein, book by Joseph Fields and Jerome Chodorov, lyrics by Betty Comden and Adolph Green
Lee Menzies and Kenneth Wax for Wonderful Town UK Ltd
The Lyceum, Sheffield
–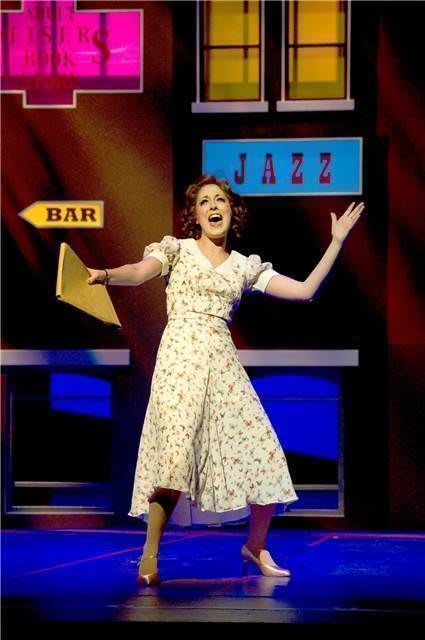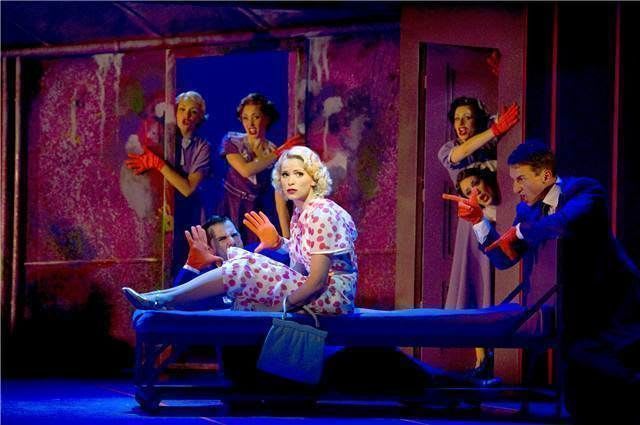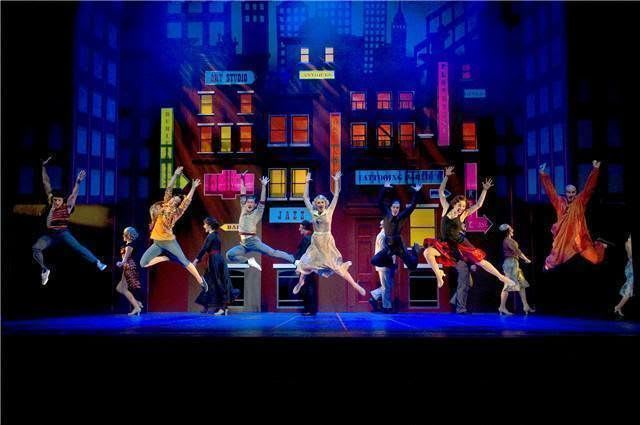 Bernstein's Wonderful Town is a celebration of the vitality, complexity and variety of life in Greenwich Village in the early 1950s. The dynamic opening number, "Christopher Street", introduces a plethora of character types: the pretentious artist; the street pie seller; the dumb football star; the hooker; the Irish cop; familiar figures from literature and films of the time. It is the Village and its bustling community that provides the backdrop to the story of two sisters from Ohio, who come to New York to find fame and fortune, and also, love.
This is a high energy show with outstanding performances from Connie Fisher and Lucy van Gasse as the sisters, and Michael Xavier as the overworked script editor and male romantic lead. The scenario and the witty lyrics by Betty Comden and Adolph Green explore the ironic side of love relationships ("100 Easy Ways to Lose a Man"), the frustrations of an unsatisfactory job ("What a Waste"), nostalgic memories of earlier sport triumphs ("Pass the Football") and even the difficulties of making dinner table chat ("Conversation Piece").
The range and variety of these numbers, in addition to the more romantic or sentimental pieces like the charming "Ohio", provide the secondary characters including Nic Greenshields as Wreck, Joseph Alessi as Chick Clark, and Tiffany Graves as Helen, with an opportunity to shine. And they do!
Simon Higlett's splendid street façade set evokes the shabbiness of Greenwich Village and adapts cleverly to suggest a whole range of other venues, notably the dingy basement apartment occupied by the sisters. I was particularly impressed by the slick transformational use of a couple of beds in a long sequence denoting travel through New York. Costumes summon up the period, make attractive use of colour combinations, and give the dancers freedom of movement.
As with the earlier On the Town (1944) and the unforgettable West Side Story (1957) it is Bernstein's driving, rhythmic, dynamic music with its long dance sequences that makes the show such a delight. The 17-piece orchestra, members of the Hallé conducted by James Burton, creates a rich and resonant sound, a pleasure to listen to in its own right, a sensitive accompaniment to the more plangent numbers and a driving force for the dancing.
Andrew Wright's choreography is superb with a wonderful vocabulary of high kicks, athletic lifts, interesting groupings and witty sequences. The whole cast, including the principals, rises to this with enormous energy, artistic capability and joyful enthusiasm.
My one slight caveat is to do with accents. At one point it seemed odd that the two sisters, both from Ohio, should be speaking two noticeably different American dialects. And the group of policemen in "My Darlin' Eileen" were from all over the place but not necessarily Ireland.
This production is at the beginning of a long tour which includes venues from Glasgow to Norwich to Cardiff. It is highly recommended. Book now to avoid disappointment.
Reviewer: Velda Harris