Wonderland
Frank Wildhorn and Jack Murphy
Wonderland the Musical
New Victoria, Woking
–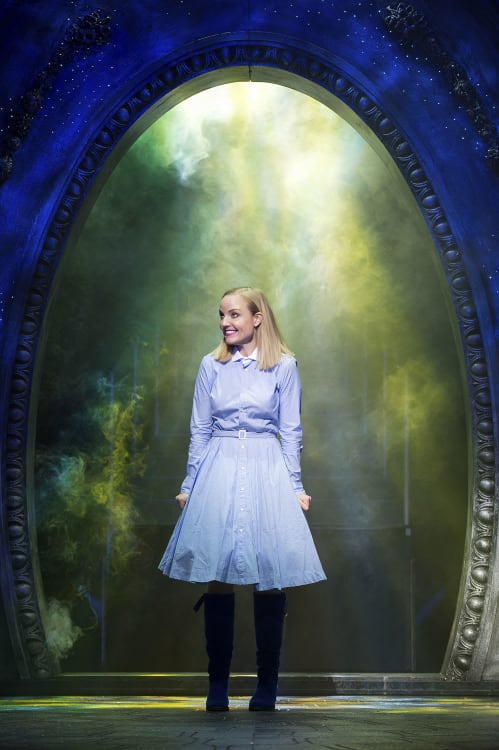 "Welcome to Wonderland" is the refrain blared out as Alice visits in this new musical adaptation by Frank Wildhorn. Unfortunately, the show isn't wondrous enough, despite stand-out performances from many of the soloists.
Hailed in their press releases as a "multi-Grammy, Tony and Drama Desk Award" nominated, this show has already been viewed to "sold-out seasons" in Tokyo, Texas and Tampa. In England, it doesn't live up to the hype. Perhaps with a lot of surgery this will become West End-worthy, but right now Wonderland presents a stellar cast shoehorned into an underwhelming musical.
This is a modern adaptation of Caroll's tale. Alice (Kerry Ellis) is having a terrible time in her real life—it's her 40th birthday and she has the day from hell: she receives a notice that her divorced husband has remarried, her car is stolen and she's fired. Her wonderful daughter Ellie is busy reassuring her that they will get through this when the White Rabbit pops up and both of them (along with shy downstairs neighbour Jack) chase him into a lift taking them to Wonderland. The three then encounter Lewis Caroll's familiar characters and have to work out how to get out of the madhouse.
The idea works, but the dialogue lacks the witty bite of Wicked and strays into panto cheesy territory. There are a few standout moments: the Caterpillar's (Kayi Ushe) "Who are You" number, complete with his legs as backing dancers, has some wonderful choreography and the Cheshire Cat's (Dominic Owen) Russell Brand delivery has everyone giggling. This is an excellent cast, and it's just a shame the choreography doesn't showcase their talents more.
Kerry Ellis (Alice) and Natalie McQueen (Mad Hatter) give us wonderfully sung solos. McQueen keeps her raving dialogue punchy and her solos are some of the most engaging spectacle-wise, though she does have to fight with the levels of the accompanying band. Their duet "Together" should be a highlight of the show but I leave unable to remember the tune, only the final number "Finding Wonderland" sticks in my head.
The songs are often meant to be amusing parodies of styles we recognise: the boy band quartet led by Alice's transformed neighbour, or Marvin Gaye style vocals from the Caterpillar. The songs get an initial laugh from the audience but then lack the musical panache to make them standalone numbers.
This is an enjoyable night at the theatre with excellent performances all round, but the material needs plenty of fine tuning.
Reviewer: Louise Lewis