Wonderland
Music by Frank Wildhorn; lyrics by Jack Murphy; book by Gregory Boyd and Jack Murphy; adapted for the UK by Robert Hudson
Neil Eckersley
Sunderland Empire
–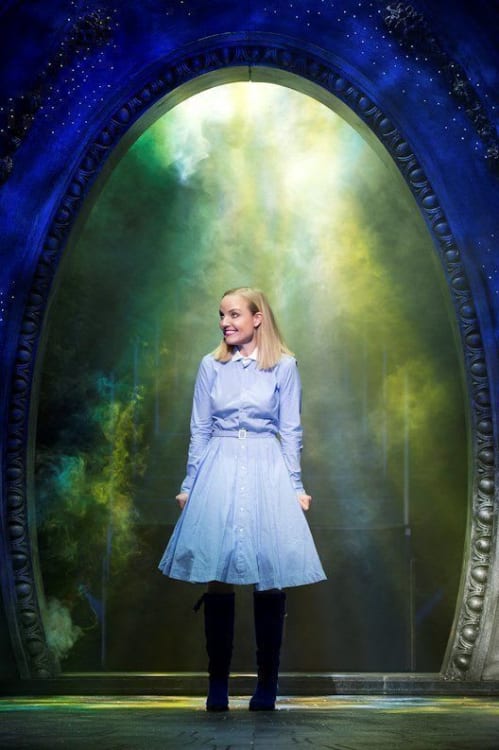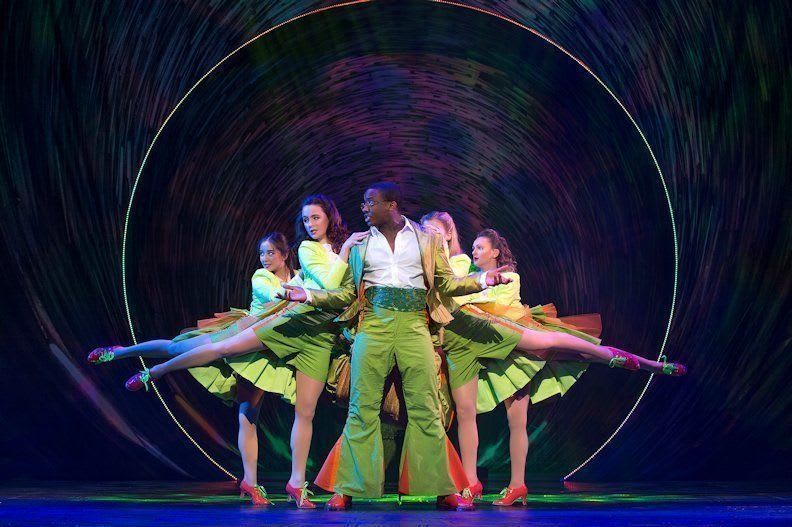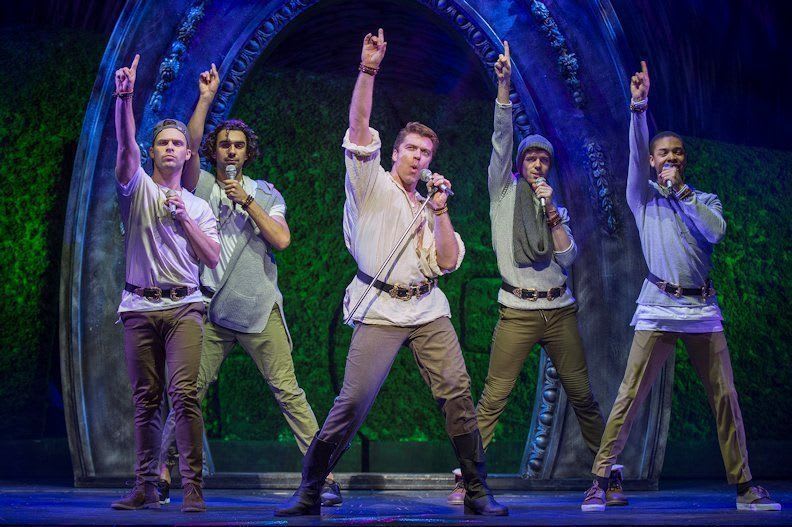 According to the publicity, Wonderland is a "musical adaptation" of Alice's Adventures in Wonderland and Through the Looking Glass.
It isn't. It's a musical story inspired by and using characters from those books. This Alice (played by Kerry Ellis) is a far cry from Carroll's 10-year old Alice Liddle; she is the mother of a teenage daughter Ellie (Naomi Morris), living in a high-rise flat whose emotionally abusive ex-husband is just about to re-marry, thus destroying her hopes of their ever getting back together again, and to cap it all, on this particular morning her car has been stolen and she's been sacked because she was late for work at the estate agent's.
She has an admirer. Shy, retiring Jack (Stephen Webb), who lives on the floor below, worships her from afar and would love to be the hero who would rescue her from her unhappiness.
(I was irresistibly reminded of Clark Kent. He even looked a bit like him!)
They see and follow a large white rabbit (Dave Willetts) and end up in a strange land where it is always tea time—which, of course, is organised by The Mad Hatter (Natalie McQueen, a gender change which really works)—and which is ruled over by Wendi Peters's Queen of Hearts who is very fond (for good reason, but to say why would be a spoiler) of cutting people's heads off.
All of the well-loved characters are there—the Caterpillar, the March Hare, the Cheshire Cat, Tweedledum and Tweedledee and the rest—and they all came originally from the "real world." The Dormouse, for example, used to be a lawyer before she came to Wonderland.
It's a play about finding yourself, about being what you are meant to be. Jack, for example, passes through the mirror and becomes the hero he wants to be, and as he emerges "You look like a rock star!" Alice gasps.
"Yes, of like a hundred years ago," says Ellie.
And when he and four Knights launch into a Take That-like routine you can see what she means!
It works, and works well. I was afraid it wouldn't and went quite prepared to hate it, thoughts of yet more Disney-fication firmly embedded in my mind. I was proved wrong and am pleased that I was. It's not Lewis Carroll and it's not Tim Burton either; it has its own story to tell, its own point to make and does both effectively. And it's very enjoyable.
The music, whilst not memorable in the sense that you come out humming it (except perhaps the finale song 'Finding Wonderland'), does a fine job of driving both the story and the emotional arc forward and is a major contributory factor to the success of the piece.
And I would make my usual comment—almost always true and needing to be said—that the ensemble proves yet again that we have strength in depth in musical theatre in this country. Their talent, skill and commitment are superb!
One criticism which I hope only applies to the performance I saw: the sound balance was woefully off and at times (when a solo voice had to blend with ensemble and band) was too loud and too harsh. And that wasn't just my reaction; I asked a few other people and they all agreed.
That apart, a great show!
Kerry Ellis appears at 13 of the venues; Rachael Wooding plays Alice at the remaining 14.
Reviewer: Peter Lathan