Word-Play
Rabiah Hussain
Royal Court Theatre
Royal Court Theatre
–

Listing details and ticket info...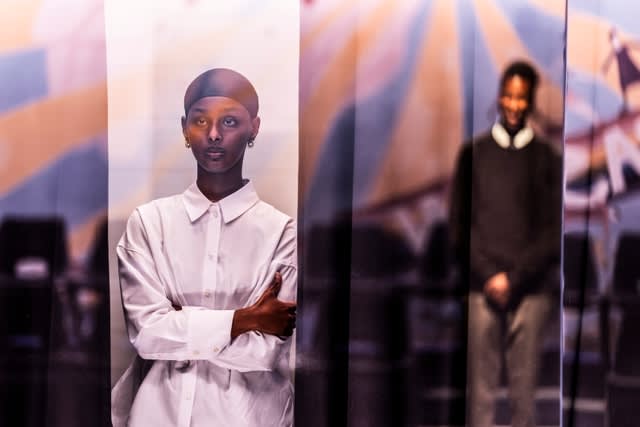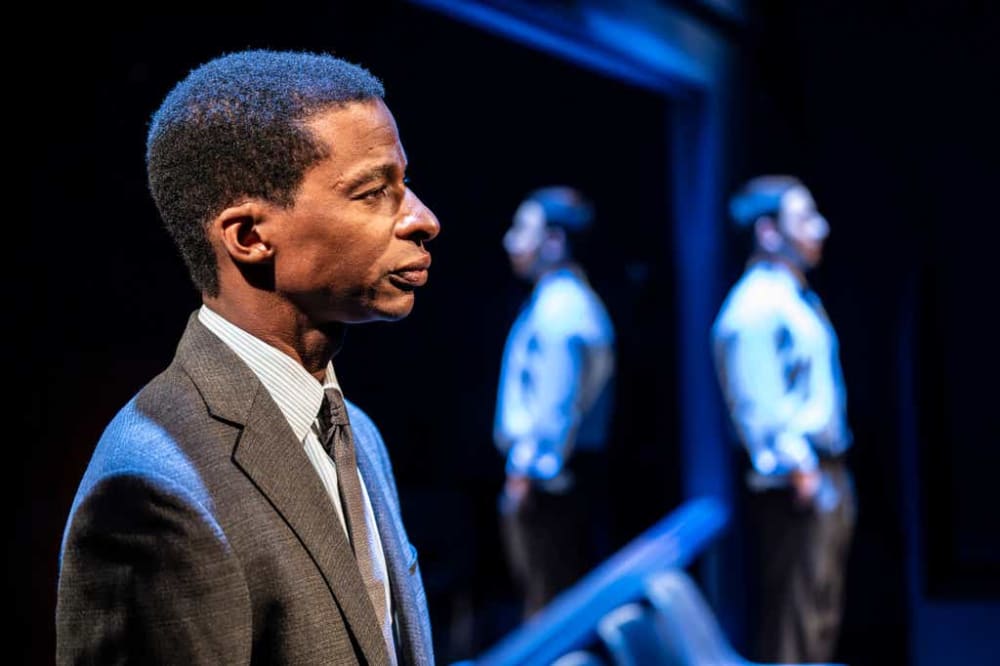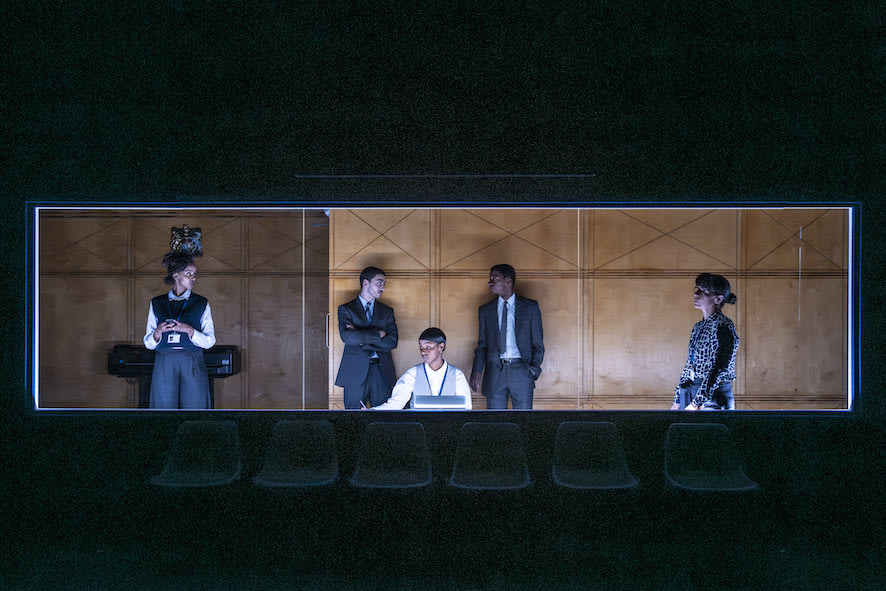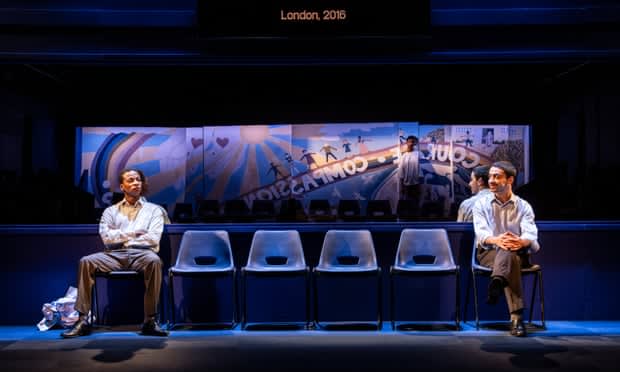 Word-Play is a play about words, about language and meaning, about communication and understanding and lack of them. It is made up of more than twenty short scenes (some of them very brief) that explore the impact of language or lack of it with no overall narrative, though some present situations with their own story, and it is played with the audience on three sides of an empty carpet, a row of chairs just like theirs on the fourth side, which is backed by a panel of glass that reflects a mural opposite that celebrates inclusivity, courage and compassion.
It begins with just voices in darkness, phrases that made or became part of history: Churchill's wartime exhortations, Powell's "Rivers of Blood" before the glass panel lights up and we eavesdrop on a panicking Downing Street press office. The unnamed PM (but he has floppy hair and been married three times) has ad-libbed off script and said something offensive (the implication is something Islamophobic). He refuses to say "sorry" so they search for a synonym.
Yes, it is funny. So is the scene where, in a radio studio in the interests of impartiality, every expression of opinion by the person being interviewed is bleeped out, even the titling for the dinner party scene that takes place in "a completely detached house in Highgate" gets a laugh, but Rabiah Hussain's satire has a real bite. Whether refuting the old adage that "words never hurt me", exploring the problems raised in any reference to "normal" or "difference" or wondering what language a person thinks in, she seems to echo her own experience, but the audience will find it reflects their own too in the problems of exact understanding and the presumptions of prejudice.
Word-Play is about the thing not said too, and non-verbal communication: there is a photoshoot with the subject being reposed by intruding hands, a scene where the cast lounge on beanbags voicing their texts and emojis, an example of the overuse of superlatives making them meaningless.
Rosanna Vise's spacious, simple setting and Jamie Platt's lighting allow multiple changes within an overall unity, with actors becoming different characters as they change scene. Nimmo Ismail's direction choreographs the changes so that even placing a chair seems a statement and the position of her actors reflects the level of their communication. You can't help but smile when, with so much free space, she ousts some of the audience to make room for the actors when the scene is this theatre.
Although the play is rooted in the use of words, XANA's sound score not only provides mood and emotional colour but seems to speak in its own way, widening ideas about communication.
The play is well served by its cast: Issam Al Ghussain, Kosar Ali, Simon Manyonda, Sirine Saba and Yusra Warsama. They all give strong performances, with Manyonda setting an example in clear delivery, while Warsama provides an impassioned outburst when faced with the suspicions of anti-terrorist officers combined with a satirical dig at the current citizenship application questionnaire.
There is a lot packed into a straight-through 80 minutes, and what could be fragmentary is given an overall unity. In her introduction to the text, dramatist Hussain has described how a brain tumour and the subsequent operation caused a period of aphasia which affect the ability to read, write, speak or understand words and she lost her feeling for words. Her play emphasises how understanding hinges upon them and how meaning can be manipulated and distorted.
Reviewer: Howard Loxton