Word:Play 2
Plays by Elinor Cook, Kenneth Emson, Joe Harbot, Daniel Kanaber, Becky Prestwich and Leo Richardson
Box of Tricks
Theatre 503
(2008)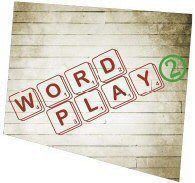 New writing showcases like Box of Tricks' Word:Play are like regular infusions of aqua vitae that keep the theatre industry looking healthy and vital.
Too often these life-giving draughts are bulked up with uninspiring tap water, but this second Word:Play event boasts a consistently high standard of both writing and performance.
The premise remains the same as the original critically acclaimed instalment: six playwrights each produce a fifteen-minute play inspired by a given word, in this case "vengeance".
The staging is similarly simple: some basic furniture and a small prop cupboard per play, ensuring smooth, speedy transitions between pieces.
Opener The Captain of the School Football Team, by returning playwright Kenneth Emson, establishes a dizzying pace and energy from the off.
Its rollicking verse style evokes memories of happy-go-lucky schooldays in a manner reminiscent of Willy Russell's Blood Brothers, before tearing off the rose-tinted spectacles with a horrifically unsettling act of onstage violence.
By building up the comfortable hierarchies and harmless rebellions of school life, only to shoot them down, the play delivers a lesson about the unplumbed darkness present even in people or situations we thought safe and familiar.
Daniel Kanaber's offering, The Surety of Numbers, continues in a similarly sinister vein. Though once again it begins with hearty reminiscences about school and ends with something altogether less wholesome, the turnaround here occurs more gradually.
Small hints - loaded pauses and troubled looks, or seemingly insignificant disagreements about past events - slowly build a foreboding sense that one of these two schoolfriends' intentions may be less than friendly.
Kanaber resists melodrama for a more ambiguous, cerebral parting shot that could be meaningful or deliberately obscure, but which lingers, intriguing and perplexing, throughout the rest of the event.
The closest thing to a bad apple in the barrel is first act closer What Cheryl Did Next by Leo Richardson. Though not a weak piece of writing by any means, it suffers by close comparison to its five companions.
Richardson tries too hard to confound the audience's expectations of the "vengeance" theme, and in the process introduces too many implausible deus ex machina devices. The chirpy humour of his beauty salon girls is refreshing, however, and provides an upbeat ending to an otherwise rather bleak first act.
Elinor Cook's Greek Tragedy, which begins the second act, is an incisively observed study of holiday romance with a wholly unexpected supernatural twist.
It is the most unashamedly theatrical of the six pieces. Bold devices, through which resort lothario Mark simultaneously seduces two friends in different hotel rooms, expose the scripted and formulaic nature of male flirtation while highlighting the much wider range of potential female reactions.
Such devices also serve to reinforce the clarity and intelligence of Cook's characterisation. Her three female leads are worlds apart without quite descending into the broad strokes of stereotype or caricature.
The final two pieces, Chopping Onions by Becky Prestwich and Fish Missing (Fishing) by Joe Harbot, provide a calmer counterpoint to the breakneck pace of their companions.
Prestwich's play uses the interesting (but at first confusing) technique of splitting one of its characters in two. The elderly mother - around whose reconciliation with her adult daughter the play revolves - is represented by one mute and one invisible actor.
The invisible mother - embodying the younger self that now only exists inside her - sheds light on the two women's troubled relationship that the daughter cannot or will not hear, providing a powerful sense of dramatic irony.
Finally, Fish Missing is a cringe-out-loud black comedy of escalating pet-related revenge. Excruciatingly awkward silences prove that short plays don't always have to be crammed to the gills with quickfire dialogue in order to function within the imposed time limit.
The links to "vengeance" are sometimes a little tenuous, but if Box of Tricks can maintain the high standard of the writing for Word:Play 3, it should cement the event's reputation as a launchpad for top quality new talent.
Until 22nd November, 2008
Reviewer: Matt Boothman