Worlds End
Paul Sellar
Andy Jordan Productions
Trafalgar Studios
(2008)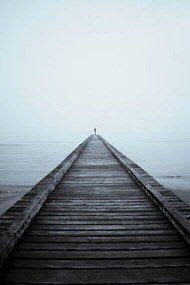 The break-up of relationships is a fact of life on and off stage. Seller explores the impact of one young couple's break-up, after two years of apparent love and friendship.
Ben, superbly performed by Merryn Owen, is an aspiring writer who makes little effort to write. With a grin he observes Kat (Charlotte Lucas) moving about the room switching on lights. The initial verbal exchange between the two feels more like a ping-pong match. It is not clear who will have the upper hand. The dialogue shifts. She tries to ignore his comments and he is desperate to find out why she left him (and has now come to collect her belongings), who has replaced him, and can he do anything to persuade her to stay?
His attempts to find out are laced with sarcasm and humour. Kat shows little emotion and initially shows a resolute approach coated with a touch of triumphant female arrogance. Her responses to his pleadings are laconic. She makes it clear that they are no good for each other. She has moved on. The façade of "I no longer care for you" cracks and exposes signs of a deep-rooted love that is now governed by rational decision, to put an end to months of hurt feelings.
Thea (Monica Bertei), an estate agent with a public school education, comes to assist her old friend Kat with the move. She is dressed elegantly, yet her vocabulary is limited in both words and substance. Thea admits that her soul is on the fifth floor of Harvey Nichols and there is a hint of self-congratulation for the break-up of Ben and Kat's two years relationship. Ben's comments hint at a possible brief sexual encounter between them. The fourth protagonist, Josh (Jamie Belman), is Kat's new boyfriend. He appears uninvited, a self-assured, young and attractive alpha male. The boyfriend manages to keep his mask of charm and politeness for a short while but then, and inadvertently, Ben exposes the less amiable Josh for all, apart from Kat, to see.
Guy Retallack's direction teases out an undercurrent of emotions and unspoken thoughts from all characters. One may have little empathy for any of them, yet Ben, like a broken mirror, reflects images of the different protagonists' weakness, maintaining interest in each one of them.
Seller's title, just as in his moving earlier play 2Graves, hints at a potential outcome to events just seen.
Reviewer: Rivka Jacobson